The Loop
Harry Vardon's King of the Open title seems pretty secure
In the hearts of most pure-minded golfers, the Open Championship has always been golf's world championship and thus the winner is the "world's" champion golfer of the year. That's in recognition of the influence the game's birthplace has had on golfers on a global scale. Even non-Brits can now just call the oldest major the Open Championship, dropping British from the title, and feel at ease to be giving proper respect.
For the last 101 of the championship's 155 years, Harry Vardon has been King of the Open. He won his sixth title in 1914, at age 44, and has not been caught since. The four members of the Five Timers Gang -- James Braid, J.H. Taylor, Peter Thomson and Tom Watson -- each had chances for a sixth, but couldn't finish them off. Watson's epic effort in 2009 at age 59, which fell one shot short, will likely ensure King Harry an even longer reign since the active leader in victories is Tiger Woods with three, and at nearly 40, he must resume the chase quickly to challenge for six or more.
Watson is having one last go at St. Andrews this week in his 38th and final Open appearance, 40 years after his first Open, and will have son, Michael, caddieing. In the mystical world of Scottish golf, one can imagine that the ghost of Vardon sent an extra puff of wind to help propel Watson's 18th-hole approach at Turnberry in 2009 over the green. If so, how does Watson stand a chance at age 65? But perhaps consolation for him is in knowing that behind Vardon, his runner-up result in 2009 seemingly makes his record the best of the players in the five-win club, thus earning him here an unofficial title of Duke. (Coincidentally, all four won consecutive Opens but Thomson won three straight.)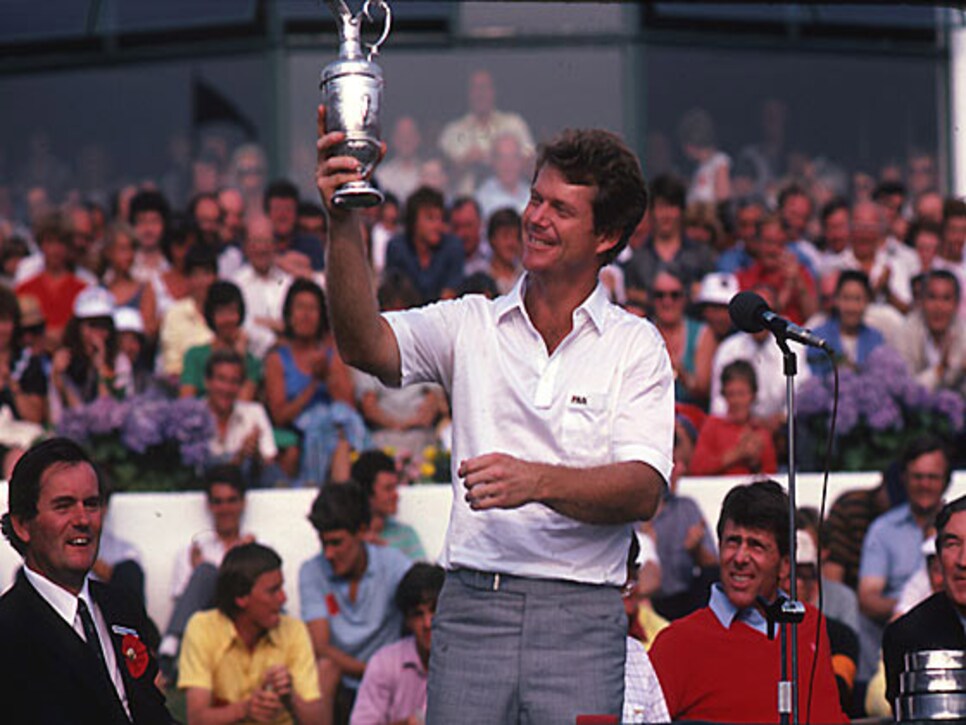 Make your own conclusions about who had the better record in chasing a sixth claret jug after reviewing their record following win No. 5:
James Braid: Won five Opens in a 9-year span (1901, 1905, 1906, 1908, 1910) followed by 2 top-5 and 3 top-10 finishes in 1911 (T-5), 1912 (third) and 1914 (T-10), the last at age 44.
J.H. Taylor: Won five in a 19-year span (1894, 1895, 1900, 1909, 1913) followed by 2 top-5 and 4 top-10 finishes in 1914 (second), 1922 (sixth), 1924 (fifth) and 1925 (T-6), the last at age 54.
Peter Thomson: Won five in an 11-year span (1954, 1955, 1956, 1958, 1965) followed by 5 top-10 finishes in 1966 (T-8), 1967 (T-8), 1969 (T-3), 1970 (T-9) and 1971 (T-9), the last at age 41.
Tom Watson: Won five in an eight-year span (1975, 1977, 1980, 1982, 1983) followed by three top-five and five top-10 finishes in 1984 (T-2), 1987 (seventh), 1989 (fourth), 1997 (T-10) and 2009 (second), the last at age 59.