The Loop
Harrington on Fear and Confidence
Sorry to hear about Padraig Harrington's loss to Anders Hansen today in the World Match Play. We thought his interview earlier this week, when he talked about his emotional state post-British Open, was one of the more refreshing and candid of the year. Harrington's sport psychologist, Golf Digest Contributing Editor Bob Rotella, says "Golf is a Game of Confidence," and Gio Valiante advises us to play "Fearless Golf." But Harrington admits that he operates differently.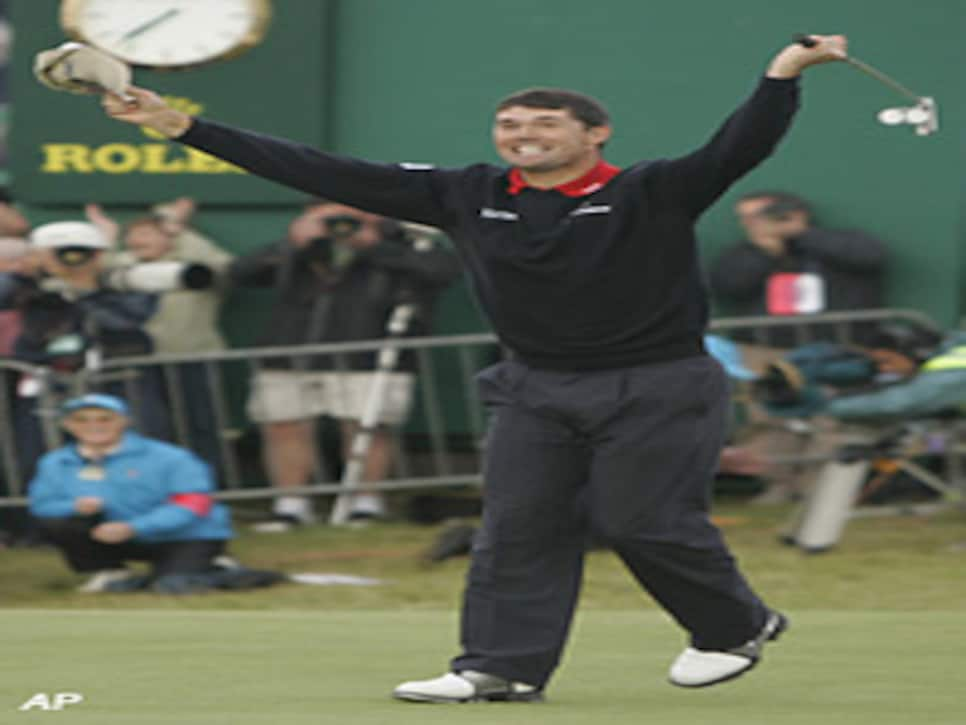 Q. Have you spoken to Bob Rotella about this? >
PADRAIG HARRINGTON: Yeah, it's an interesting one, I have spoken to him about the fact that I tend to play better with fear than I do with confidence. Fear is not a good emotion to work on because it obviously is more stressful but it has worked for me over the years. >
For many years when I came out on Tour with the fear -- it took me six or seven years on Tour that I would actually come out after my winter break -- I usually come out with the fear that my game wouldn't be there and I would wake up and you know, I would be back to being, you know, not good enough, let's say.
So it is something that drives me on. You know, there is certainly a fear after The Open Championship that I won't play -- that I will struggle because of the motivation after you win so big that you feel like you've made it, and that certainly is making me want to get out there and work on my game. I'm fearful that I will take it easy.
Confidence, in Harrington's game, translates into bad habits....
I look at it more of a practical sense, as in what's the difference. When I'm confident, probably my strategy gets a little bit -- could get a little bit aggressive and then I get a little bit disappointed when it doesn't come off. When I'm not confident, I tend to be very good with my strategy, pick the right shots, play defensive shot when they are needed, and then, you know, play the aggressive shots; when I have an opportunity I tend to take it. That's physically what's happening. That's my nature. That's who I am. >
Would that Michelle Wie had that kind of self-awareness. She's happier, she says today in USA Today. Based on Harrington's comments, maybe that's the problem.