The Loop
Hank Haney: Tiger Woods can still win on tour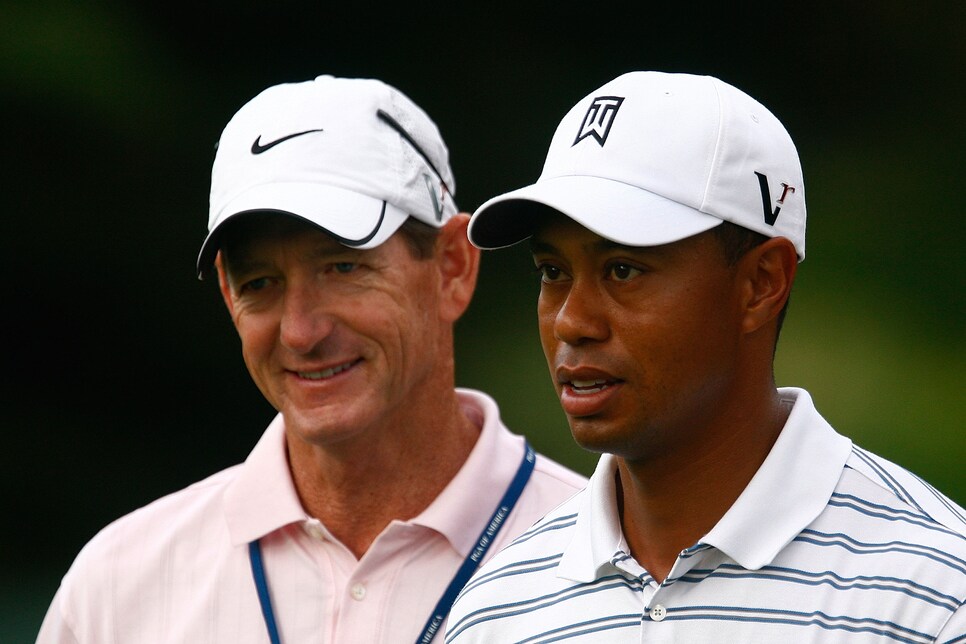 Celebrated teacher Hank Haney has a complicated relationship with Tiger Woods. As Tiger's coach for six years, the duo experienced success most golfers can only dream. Conversely, since the pair's split in 2010, Haney has been very outspoken on Woods, writing a candid book about his time with Tiger and calling one of his comeback efforts an "epic failure."
But following Woods' announcement to return to golf after a year's absence, Haney -- listed 10th in Golf Digest's latest 50 Best Teachers in America ranking -- was positive in his assessment of Tiger.
"He's still Tiger Woods," the Texas instructor declared on his SiriusXM PGA Tour show, "and if he has the ability to practice with his body, if it will let him, and if he has the desire then there's no reason in the world why he can't get back and win some golf tournaments."
However, Haney did temper his comments, stating he wasn't totally convinced that Woods' health will let him compete on a consistent basis.
"Is he going to make a run at Jack Nicklaus?" Haney said. "He's a 41 or 42-year-old professional athlete that has had four knee operations and three back operations and has missed five of six years of the last nine years. I mean, it's just very, very, very difficult."