Instruction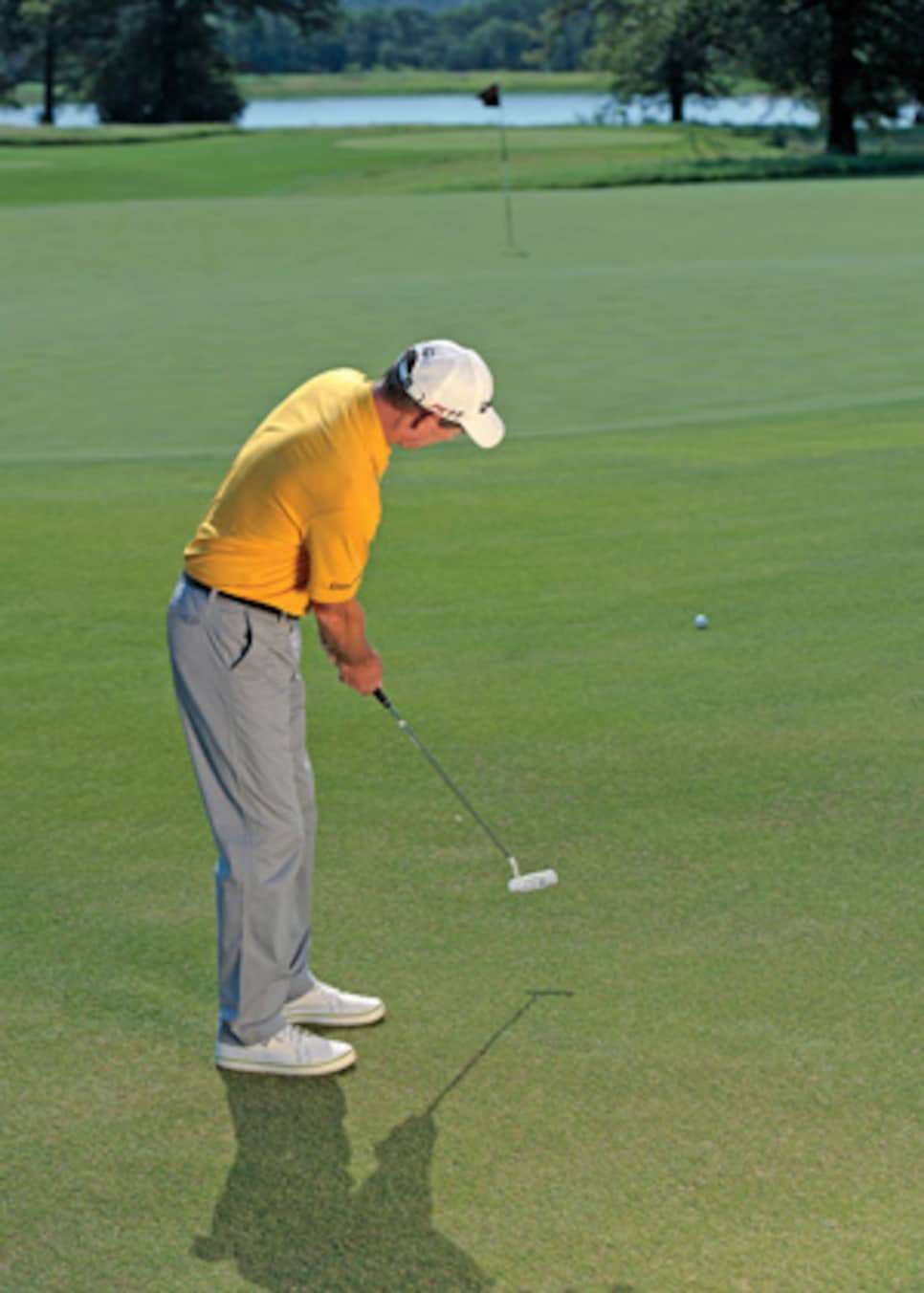 I used to spend a good chunk of time in clinics teaching middle-handicappers how to chip. Now, I just teach them how to putt.
Unless you're a single-digit player, you're better off using your putter virtually every time from the fringe or fairway within 20 yards of the green. Why? Because the old cliché is true: Your worst putt is way better than your worst chip. Unless you have to carry trouble, or are dealing with a crazy shelf on the green, use your putter and your normal (but longer) putting stroke.
Depending on the length of the fairway grass, you're going to have to adjust the weight of your stroke from what you'd use on the green. Make a longer, faster practice stroke that replicates the one you're going to need -- not the small, slow one you'd use on, say, a 10-footer. Then step in and hit it.
HANK HANEY, a Golf Digest Teaching Professional, runs the Hank Haney International Junior Golf Academy, Hilton Head.