The Loop
Hank Haney on Tiger: 'He'd probably be better off just doing it himself'
Does Tiger Woods even need an instructor at this point in his career? Not necessarily, one of his former instructors, Hank Haney, suggested on Tuesday.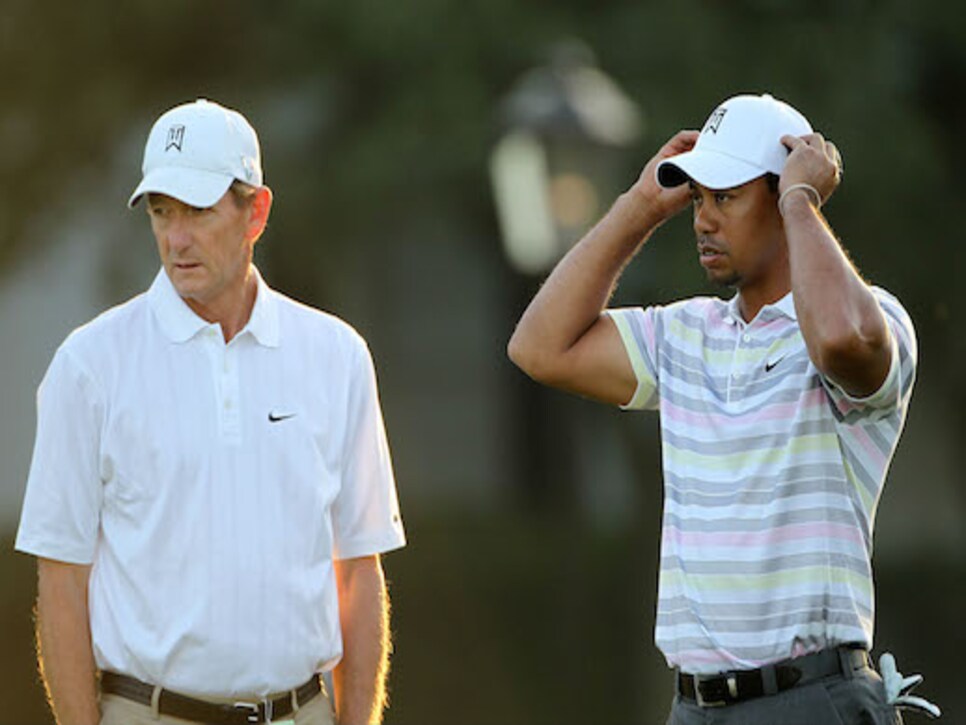 "He certainly knows enough," Haney said on Golf Channel's Morning Drive show, weighing in on the news that Woods had parted ways with his instructor Sean Foley. "I think he'd probably be better off just going and doing it himself. He's the one he'll listen to the most. He's the one he's always listened to the most.
"The hard thing in helping Tiger is getting him to stay on point. He will tend to get off on tangents and work on things that aren't really part of the plan.
"When I was with Tiger, I spent 110 days a year with him, so it was a little easier to keep him on point. But still there would be times when I'd come to see him and, ok, now what is he doing? You'd have to get him back on what the plan is.
"That's the biggest challenge that Tiger would face helping himself. He has trouble staying on point and staying on plan and not getting off on one thing or another. Clearly he knows enough to help himself. He has video equipment. He has Trackman. He has all that stuff. He doesn't need someone to diagnose the X-ray for him. He knows what he's looking at. But it's making a plan and staying on point that is where a coach really can help, if he can do that."
Haney said he was not surprised that Tiger fired Foley, but "I was surprised when he came back from surgery with the same swing he left with. That was the biggest shock to me."
As for what to expect from him in the future, Haney said, "He is Tiger Woods. He has that going for him. I've never seen anybody play golf better than Tiger Woods. Every time he plays I expect him to win. But it's surprising to me what's happened to his game."