Short Game
Strike Zone: How To Get In That Pro Position At Impact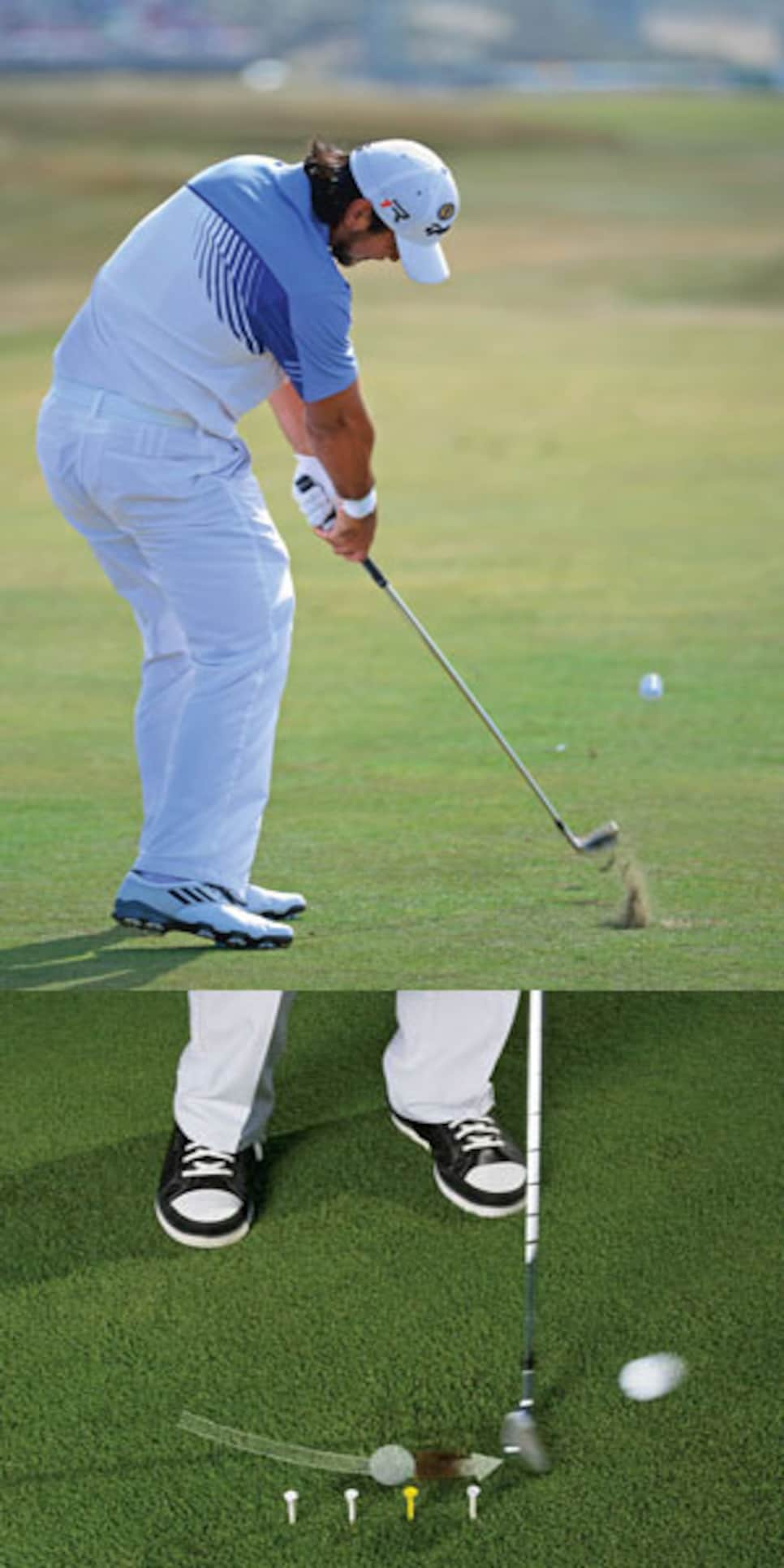 To hit solid iron shots, you have to make ball-then-turf contact. Tour players do this effortlessly, but amateur golfers struggle with it seemingly all the time, hitting the ground too soon (fat) or not at all (thin).
Look at what Jason Day is doing here. He's maintaining the posture and spine angle he established at address, which helps him get back to the ball consistently. His lower body is much more open through impact compared to most amateurs, who tend to overuse the upper body. And look at that great extension of his arms. All the leading ball-strikers have this look as they go through the ball, regardless of how they got there.
MEASURE OF SUCCESS
Practicing with tees as a guide will help you avoid mis-hits, like heel shots and shanks, and groove center contact. Set a row of tees just outside the toe of your club at address. Hit some irons taking care to miss the tees (right). You can also use the tees to measure where your divots are coming in relation to the ball. Your swing path and ball-striking will improve right away.
The scrutiny that comes with coaching Tiger Woods can be harsh, sometimes unfairly so. Look at the season Tiger had in 2013: He won five times in 16 events, earned $8.5 million and was Player of the Year on the PGA Tour—a career season for just about anybody else in the history of the game. But because he didn't win a major, the questions and armchair quarterbacking continue—both for Tiger and his teacher, Sean Foley. It's all because of the bar Tiger has set with his greatness. He's not just chasing the other players out there. His goal is to be the best ever and to have the record to back it up. Like it or not, that makes it all about closing the deal in majors.
Hank Haney, a Golf Digest Teaching Professional, is based at the Hank Haney Golf Ranch in Lewisville, Texas.