The Loop
Hank Aaron had the greatest golf quote of all time (In addition to being baseball's Home Run King)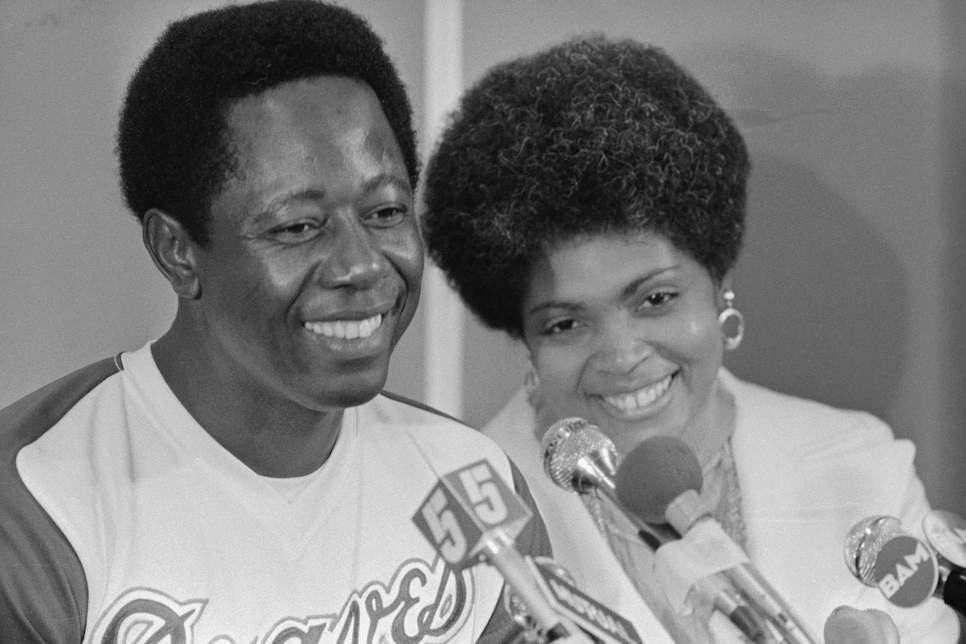 Hank Aaron was inducted into the Baseball Hall of Fame the year I was born so I never got to see him play. But I did have the pleasure of crossing paths with baseball's Home Run King on my way home one time.
Ahead of a flight from Atlanta to New York City, "Henry Aaron" was called over the PA system. At first, I thought no way, but lo and behold, there he was. As a middle schooler, I was still of the age where approaching him was appropriate and I did so. To my delight, he couldn't have been nicer.
I later gave him a wave as I passed him in first class on the way back to the plane and he smiled. And at some point, a man who identified himself as his agent took my address and promised to send an autographed baseball that never came. As the years have gone on, my interest in collecting autographs has basically disappeared, but that's one I would have loved.
None of this really has anything to do with the point of this post, but I didn't want anyone to think I was trivializing what a legend this man, who passed away at 86 on Friday, was by focusing one one thing he said. That being said, it is pretty amazing that Hammerin' Hank is one of the greatest baseball players ever AND he happened to have delivered one of the greatest golf quotes of all time. In case you aren't familiar, here it is:
"It took me 17 years to get 3,000 hits in baseball. It took one afternoon on the golf course."
Sadly, there's not much else on Aaron's golf ability, nor are there any photos of him on the course. But he does have a connection an LPGA player, Mariah Stackhouse. The rising star was a beneficiary of the Hank Aaron Chasing the Dream Foundation and the two met when the Hall-of-Famer came to see her play at the 2018 Founders Cup.
"I get goosebumps," Aaron told Golf Channel's Kay Cockerill at the time. "It's a thrill to watch."
Countless fans felt the same way watching Aaron rack up a then record 755 home runs, a still record 2,297 RBI, and a staggering 3,771 hits. RIP, Hank. And hopefully, you'll get to rack up a few more hits on a golf course in the sky.