The Loop
Hall of Famers Verdi and Anderson
Nice letter to Golf World this week from reader Bob Gelb about the November 7 issue, which includes a column on Seve Ballesteros by Pulitzer Prize winner Dave Anderson and a final-page column by Bob Verdi on the FedEx Cup.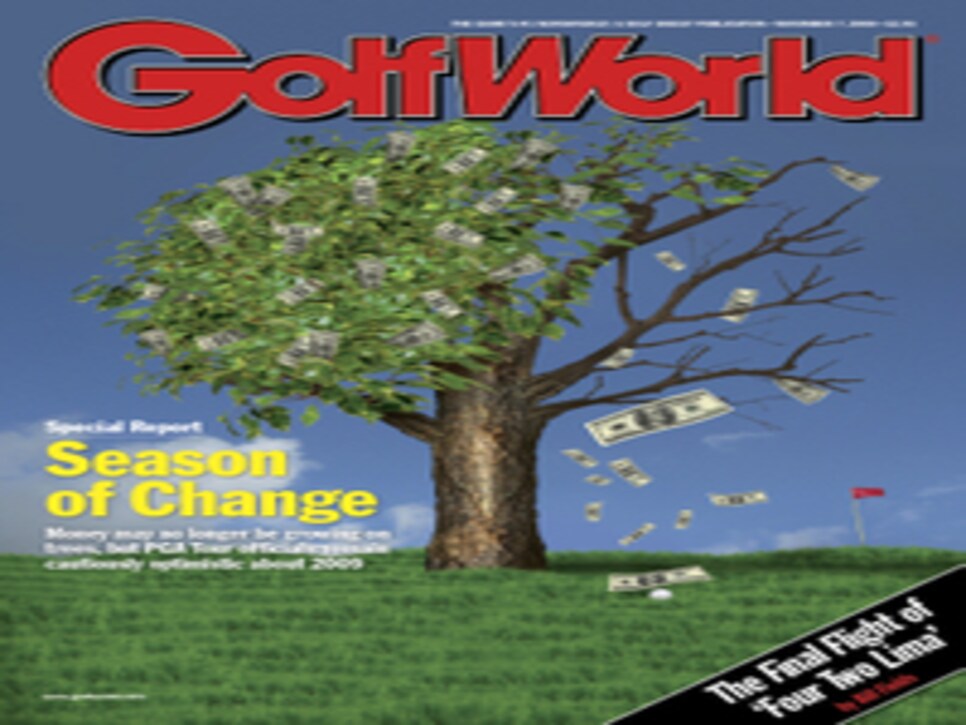 I just want to suck up a bit...
Do your readers actually realize how incredibly fortunate they are? For $2.95 we get the opportunity to read Dave "The Albatross" Anderson and that cigar chomper, "Birdie" Bob Verdi...How many majors do these guys have between 'em? Reading Dave this week gave me incredible insight into Seve as a person.
Verdi's piece was thought-provoking and filled to the rim with his passionf or the game. Look, your staff is great--but it's time to recognize you're Hall of Famers: Anderson and Verdi are Nicklaus and Palmer!!
Estimate on the those majors: 200 or so.