News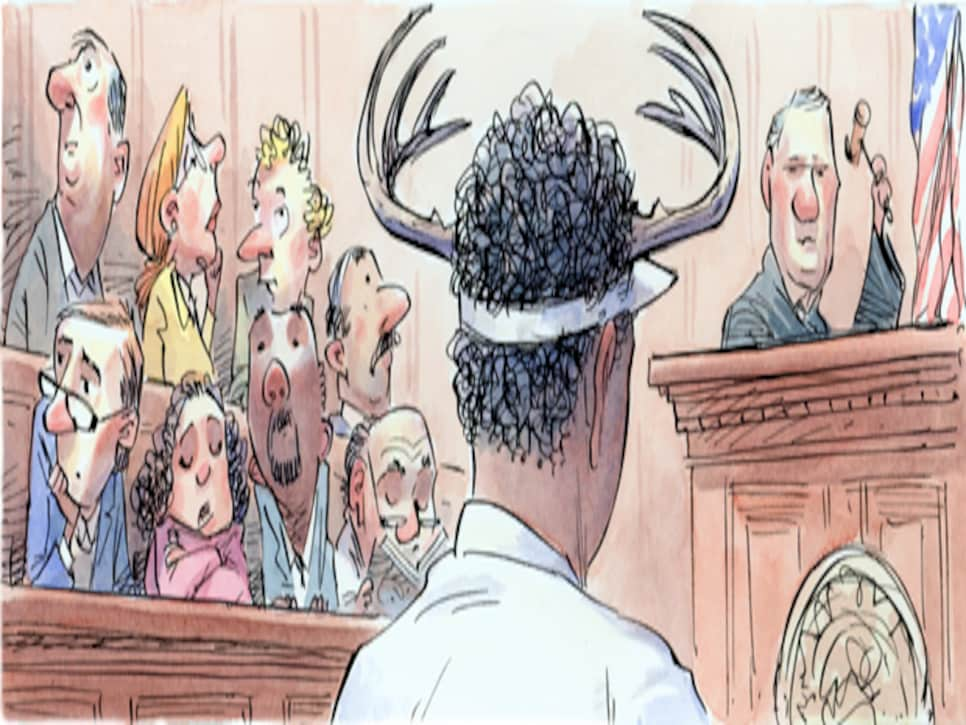 The Vijay Singh deer-antler spray situation was a curious one from the very start. Many people hadn't heard of the supplement, derived from the animal's antlers before they mature and purported to help increase strength and stamina, until Singh spoke to Sports Illustrated in January about using the product. That admission itself was odd, given the Hall of Famer has long been tight-lipped with reporters. It was also potentially damaging, since among the ingredients in the spray was IGF-1, a growth factor banned by the PGA Tour's Anti-Doping Policy.
Singh's admission, reiterated in a subsequent statement by the Fiji native, resulted in a Feb. 19 sanction from the PGA Tour after it confirmed through testing the presence of IGF-1 in the product. Singh appealed seven days later. To many, though, the matter seemed clear-cut, with little doubt that Singh, who has authored one of the most remarkable stories in golf history, would suffer some kind of penalty.
The golfer admitted using a product that contained a banned substance; an admission, even of inadvertent use, did not seem to provide much wiggle room under tour policy. As weeks went and Singh continued to compete, the only thing in doubt seemed to be the severity of whatever sentence would ultimately be given.
Only, to the surprise of many, Singh won't be receiving any punishment.
The World Anti-Doping Agency (WADA) no longer considers the use of deer-antler spray to be prohibited unless a positive test results from an athlete's use. There is no current standard test, via urine -- which is the PGA Tour's protocol -- or blood, that can pinpoint elevated levels of IGF-1.
"Based on this new information and given WADA's lead role in interpreting the prohibited list," said PGA Tour commissioner Tim Finchem in an April 30 statement, "the tour deemed it only fair to no longer treat Mr. Singh's use of deer-antler spray as a violation of the tour's Anti-Doping Policy. … The bottom line is that given the change by WADA, we are dropping the case against Mr. Singh."
The bottom line from WADA's decision to remove deer-antler spray from its list of prohibited substances? That not enough IGF-1 is ingested by a person in spray form to distinguish it from IGF-1 resulting from other products, such as milk.
"We're talking about a determination that was made by scientists by WADA that relate to the consumption through deer-antler spray of a technically violative substance, IGF-1, but in looking at it, the scientists concluded it resulted in infinitesimal amounts actually being taken into the recipient's body," Finchem said. "I don't think you can move ahead with a prosecution on a player given this set of facts."
Singh did not comment on being cleared of wrongdoing, then withdrew from the Wells Fargo Championship, citing a back injury. Whether one believes Singh was the recipient of a just, common-sense ruling, or that he skated on a technicality, the saga put a focus on the efficacy of the tour's Anti-Doping Policy.
As for the image-conscious tour taking a public relations hit -- the perception that a star golfer was allowed to get away with something -- Finchem disagreed. "I think it's going to take a lot to shake the foundation of what players have spent decades to build," he said, "and this, I don't think, fits the bill."