News
Making Sense of A Senseless Tragedy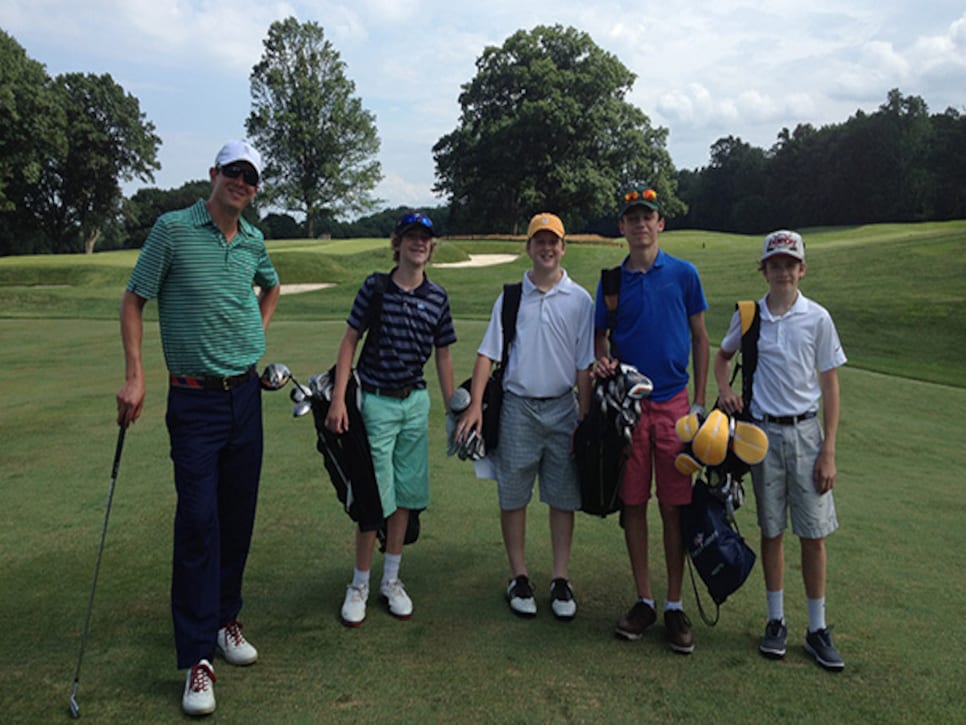 As director of instruction at Plainfield (N.J.) C.C., Wes Mensing worked with golfers of all ages.
The final moments of his life, Wesley Mensing was crossing a street in Manhattan, holding hands with his girlfriend. On Christmas Eve, he had played with his father and best friend on a course in Arizona designed by his favorite architects, Bill Coore and Ben Crenshaw. In February's Golf Digest, he had his first bylined article after being the second youngest teacher listed among the magazine's top instructors under 40 last November.
"It was not like he was just doing OK," said Mensing's close friend and college roommate, Eric Duea. "Every day over the last year was better than the one before. He went out on fire."
On Jan. 3, Mensing had just watched his Pittsburgh Steelers lose in the NFL playoffs, but life was still very good until he crossed Lexington Avenue and 62nd Street in the rain. In a fatal instant, he and Erin Sauchelli were swept under the front of a black Mercedes-Benz SUV driven by a Uber driver.
Sauchelli survived, but Mensing, 27, was pronounced dead on arrival at New York Hospital. The shock hasn't lessened for his family, or his many friends from the golf world and beyond. "It's an impossible reality to grasp," Duea said.
Duea delivered one of the eulogies for Mensing on Saturday at Hampton Presbyterian Church in Gibsonia, Pa. Besides family, there were friends from the PGA Golf Management program at North Carolina's Methodist University, instructors from the Jim McLean Golf Schools and members and staff at Plainfield (N.J.) C.C., where Mensing was working as director of instruction.
His first assistant at Plainfield, Mike Conley, walked into Mensing's office the day after his death. "The computer was still on, his lesson book still open, sunglasses were on the desk, balls on the little putting green, along with a TrackMan charging on the wall, and his backpack," Conley said. "The same way he left it every time."
Professionally, Mensing was on a fast track. Ben Shear, who runs a junior program out of his training facility in Scotch Plains, N.J., compared Mensing to Chris Como, Tiger Woods' new swing consultant. The Director of Golf Performance at Golf & Body NYC, Shear works with tour players, and besides renting a cottage to Mensing, opened up opportunities for his friend. They had talked about Mensing going back for a master's in kinesiology. "A lot of people say they want to be the best, but very few people are truly willing to do what it takes," Shear said. "He really wanted to be the best, whatever it took."
Mensing's modesty is what struck Plainfield head pro Scott Paris. Part of that was Mensing's faith. Wes never pushed that on anybody, so the stories that came out about his missionary work came as a surprise. "It was the way he connected with people," Paris said.
At the service, a story was told about Wes returning from a mission for a new semester at Methodist when he got a call from a farm worker he had known in Belize. The man told Mensing he had lost his hand in a machete accident and was reaching out for financial help. Although Mensing himself was a student short on funds, he somehow scraped together $200, and sent the cash in an envelope to Belize.