News
The Maturation Of Lucas Glover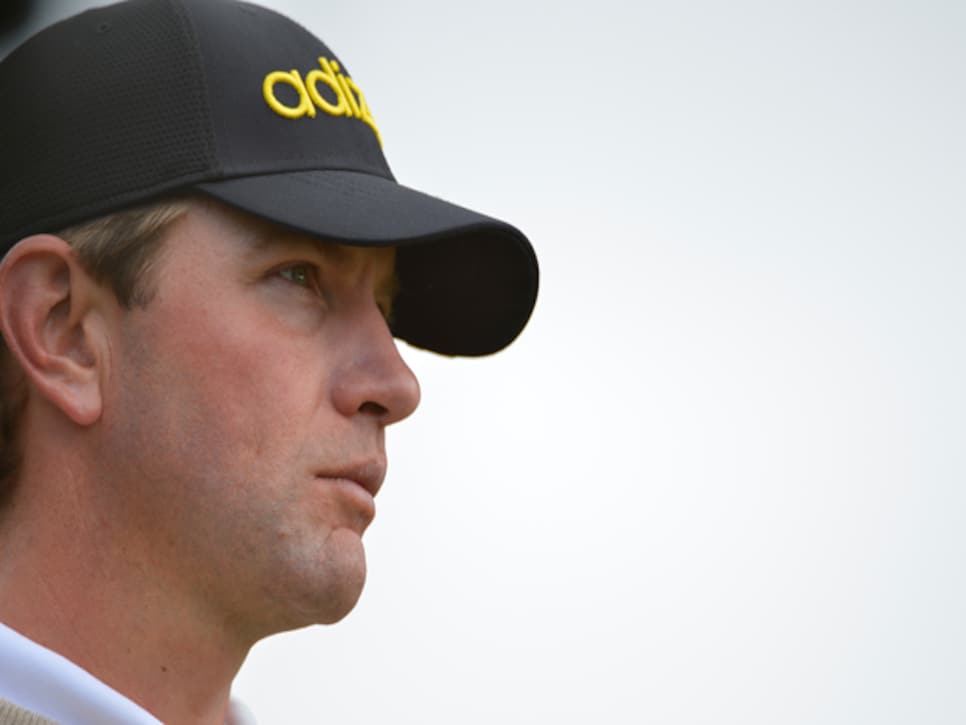 From a coin-operated laundromat near Torrey Pines, Lucas Glover and his pregnant bride were living life on the road after a week at the Humana Challenge. As Krista Glover discovered, it's not always as glamorous as it looks. "That's what I told her walking in," Lucas said. "Nobody on TV sees this."
Nobody on TV has seen much of the 2009 U.S. Open champion lately. The last extended face time Glover had was the 2011 Wells Fargo Championship, which he won in a playoff against Clemson teammate Jonathan Byrd. A paddleboard injury to his right knee in Maui prior to last year's Hyundai Tournament of Champions pretty much wiped out the 33-year-old's 2012 season.
After the knee was first diagnosed as a sprain, Glover tried to play on it but missed 10 cuts in 16 events before withdrawing in the third round of the Wyndham Championship. It was then discovered he had a meniscus tear, leading to surgery.
But it wasn't so much the physical pain as the mental anguish that has led to Glover's disappearance since his major triumph at Bethpage. Glover went through a divorce and experienced some dark and lonely times. His sadness was an extension of his childhood. When his parents divorced and his mother later remarried, Lucas was adopted by his stepfather but raised mostly by his grandfather and grandmother.
"The last 16 months have been wonderful off the course," he said. "On the course last year was miserable. I wasn't healed, and I wouldn't admit it. But reflecting on it, Krista and I have talked that if [the injury] didn't happen, she and I wouldn't be where we are now. I feel like we were a little bit behind in the relationship from where we are now. It's the whole silver-lining thing. Everything happens for a reason, and I believe it. Life is bigger than golf."
After meeting through a mutual friend in 2011, Lucas and Krista were engaged last June, the week of FedEx St. Jude Classic. They were married in November on St. Simons Island, Ga., where they have a home. The beard that had become Glover's trademark is gone. He has lost weight, dipping below 200 pounds for the first time since 2001. And he doesn't read as much, spending more time getting the nursery ready for their baby girl.
"I'll be reading more baby books than murder mysteries," he admitted.
Friends say it's a new Lucas. "He looks so good," noted Clemson coach Larry Penley after Glover showed up for Tiger Golf Day. "Instead of cut-off blue jeans, a sweatshirt and flip-flops, now you see him in slacks and button-down shirts. I'm happy for him. It's going to be good."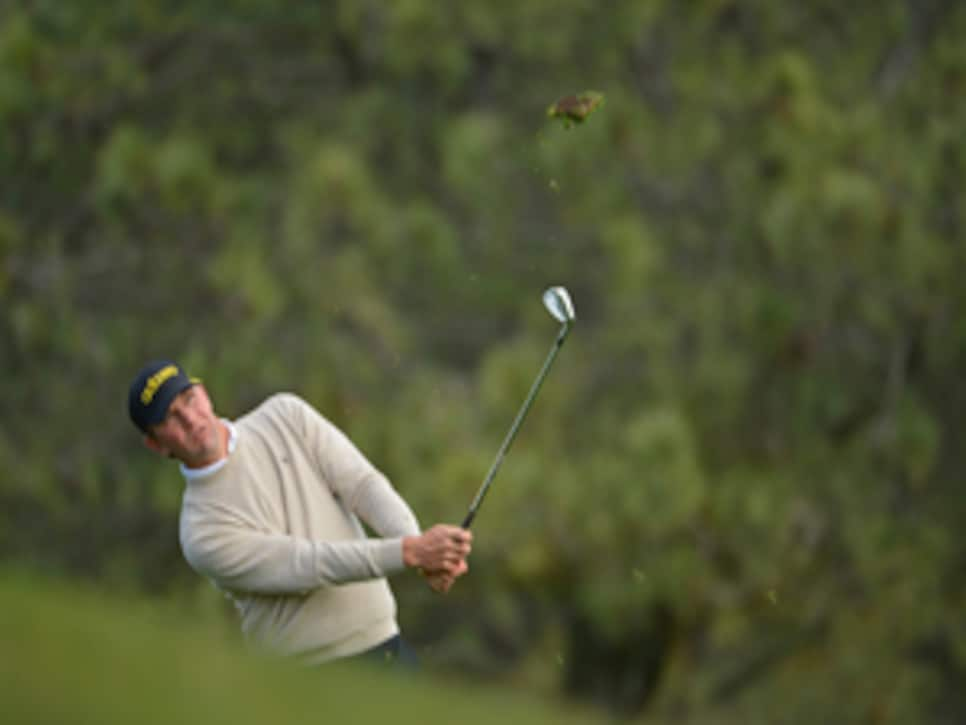 Lucas also sees a new Lucas. "It's like a new start, a fresh start with a lot of stuff, and its all good, all positive," he said. "New clubs, new year and new body."
"You never know," Glover said. "I had it a year, and that was probably enough. I finally had the nerve to ask if [Krista] liked it. In her very perfect way she said, 'I don't know, I'd have to see you without it.' She got the point across. As for the button-down shirts and wearing shoes, I'm just trying to be mature. I'm trying not to be the worst-dressed person everywhere I go."
As for the golf, he has amicably separated from swing coach Mike Taylor and hasn't seen his swing on video since July. "That being said, I'm focused on getting back to hitting draws," Glover noted. "I'm confident in that shot. I got too technical and wanted to do it on my own."
The club change was from Nike to TaylorMade, and the adjustment period was initially smooth. In his 2013 return to the PGA Tour, Glover finished strong (65-67) at the Humana and made the cut at the Farmers Insurance Open, finishing T-39 on Monday.
"I was rusty Thursday-Friday but played great on the weekend," he said of the Humana. "I had a moment Saturday where I could have gotten down but birdied [three] of the last five to make a check. I'm thrilled with that and pleased with my attitude just as I am the scores beside my name. I feel like I'm heading in the right direction."
With that, Krista was getting his attention and the interview from the laundromat ended. "I've got to run for the change machine, I think," he said.
It wasn't exactly pretty, but Brad Fritsch got what he wanted out of Monday's play at the Farmers Insurance Open. Despite a final-round 75, the 35-year-old rookie from Edmonton, Alberta, still squeaked out a T-9 finish, assuring him a spot in this week's Waste Management Phoenix Open. In many respects, Fritsch had more to gain in the extra day at Torrey Pines than eventual winner Tiger Woods. Every West Coast start is important for the Canadian who now lives in Holly Springs, N.C., especially with the shortened 2013 schedule. Fritsch was one of 16 players at Torrey Pines who planned to take part in Monday qualifying for the Phoenix event, but scrubbed that idea as he moved up the leader board. He likely got a break when the tour decided not to re-pair after the third round. It meant he wouldn't be paired with Woods, a tall task for someone making just his eighth PGA Tour start.
Stamina has been an issue for Erik Compton due to the medication doctors have prescribed the double heart-transplant recipient. Proof that Compton's meds are working came at last year's PGA Tour Q school, where he finished T-7 in the 108-hole marathon. Similarly, Compton was encouraged with how he handled the long Sunday at the Farmers Insurance Open, the 33-year-old playing 26 holes and staying on the leader board most of the day. "It's the ultimate for me," Compton said of being in contention. "This is what I've been trying to do for years." An example of how Compton is getting stronger was how he reached Torrey Pines' par-5 18th in two shots, then holed a lengthy eagle putt for a third-round 71. Although Monday wasn't quite the ending he hoped for (a closing 75 left him T-15), it was still his second-best showing in 59 PGA Tour starts.