News
My Town: Steve Stricker's Madison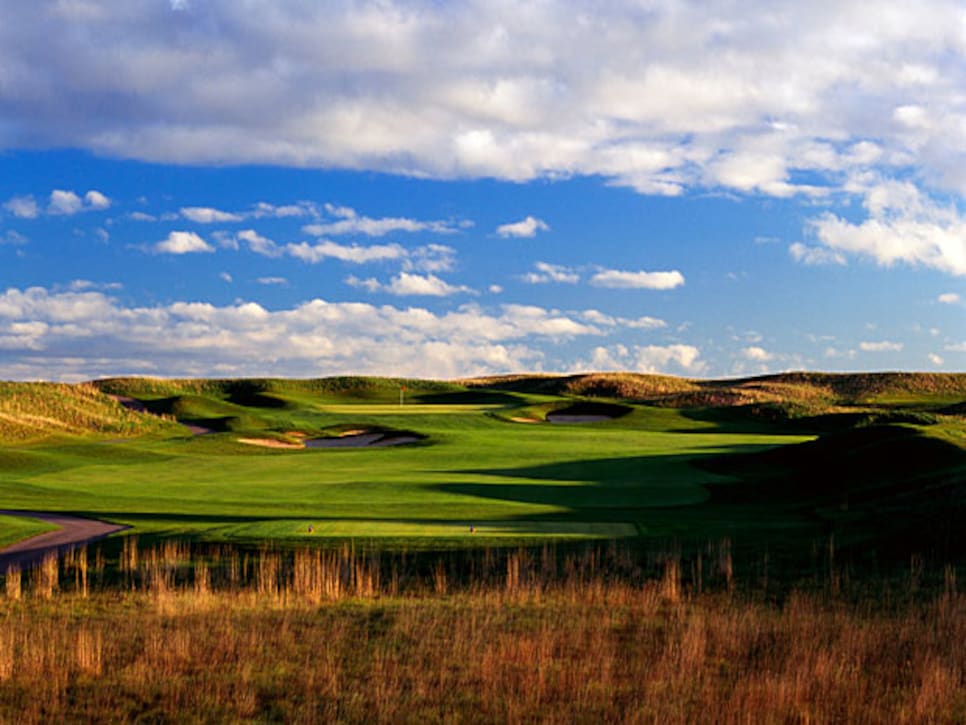 The new Andy North-designed Legend at Bergamont
Steve Stricker has lived in the Madison, Wis., area his entire life, growing up in nearby Edgerton and calling the state capital home throughout his 22-year pro career. He has remained true to his roots, and there has been no reason to leave, frankly, when you can rise as high as No. 2 in the World Ranking staying in this climate, even throughout harsh winters when all you can do is blast balls into snow banks.
"It's just a real down-home kind of place where you can bring up your kids and enjoy a lot of great outdoor activities," said the 45-year-old.
Home to the University of Wisconsin, Madison has a true college-town atmosphere. The capitol building is located on an isthmus between Lakes Mendota and Monona, with two other large lakes nearby, so watersports are a prominent recreational component.
Golf has its place in the state too, hosting an annual PGA Tour stop in Milwaukee for many years and more recently several majors, including the U.S. Women's Open next month at Blackwolf Run
Madison's golf choices aren't what you'd call prolific, just solid, like the citizenry.
, the University of Wisconsin course. Robert Trent Jones Jr. designed it. It's challenging and beautiful. The front nine is more open than the back, which runs through woodlands. You have to drive it well.
is a new place south of the city in Oregon, Wis. Another Madison guy, Andy North, designed it. The course has quite a few bunkers (75) and water hazards on half the holes. It's a pretty place with tall fescue grasses on mounds that separate fairways. ... Odana Hills
is a municipal course the city manages. It's inexpensive and pretty good, scenic but not too hard, with the back tees only about 6,600 yards. It gets a lot of play.
, which I'm partial to. It has very tight driving areas, but big, flat greens that are fun to putt. It's always in great shape. It hasn't hurt my game over the years.
The Tornado Steakhouse is probably one of the best choices when you're coming off the course. It doesn't look that great on the outside, but is very cool on the inside with its decorations and atmosphere. It's known for its great steaks and good seafood choices. ... Marsh Shapiro's Nitty Gritty is a neat sports bar. It's next to the Kohl Center, the venue for Badgers' basketball. People really pack in there, especially on game nights, and it's the place to go for birthdays, too. You get free drinks, soda or beer, all day on your birthday. It's known as Madison's Official Birthday Bar.
Staying downtown is the best option, and there are some nice places. Probably one of the better choices is the Edgewater Hotel, which has a nice atmosphere overlooking Lake Mendota.
Something more offbeat but very good is the Mansion Hill Inn, which features some cool architecture. The building was originally constructed in the Victorian Era by Alexander McDonnell, who built Madison's second capitol building. It's now a boutique hotel with about a dozen rooms.
If you're with your family, the Madison Children's Museum is a great place. My kids like it because it has a lot of interactive exhibits. ... The other spot my kids like is the Henry Vilas Zoo, which is free to the public. They have done a lot of work with that over the last few years, and they continuously upgrade it.
If you come in the fall, a great weekend option is to take in a Badgers' football game. Come get the college-town experience. Madison is a great sports town, which is another thing I enjoy about it.