News
Looking For A Place In St. Augustine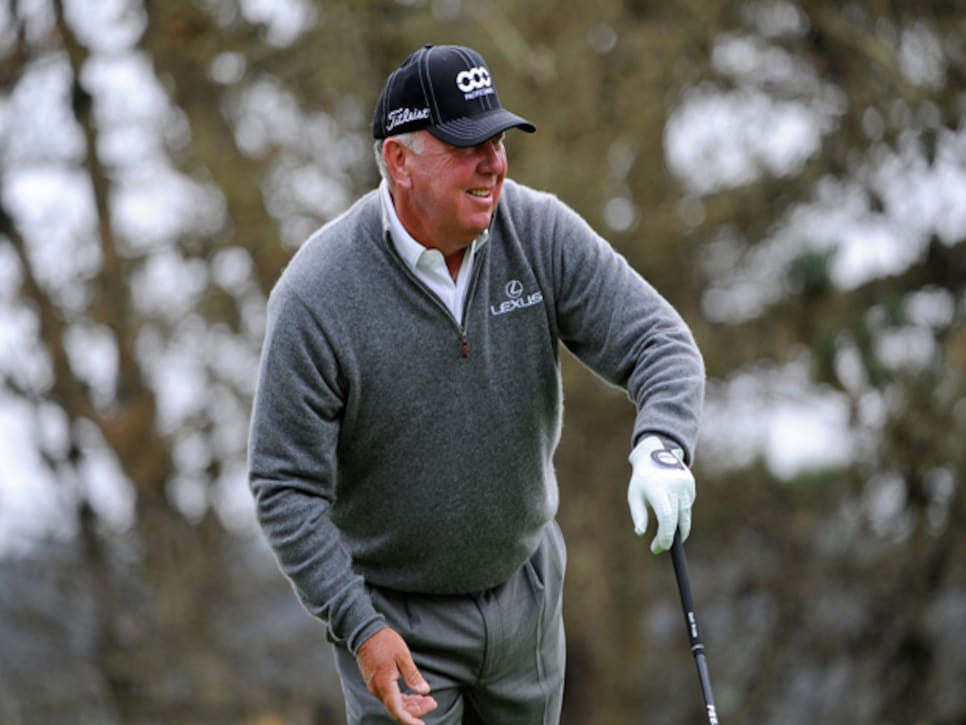 Whether it was at the InterContinental hotel in downtown San Francisco during a Champions Tour year-end dinner or out at the TPC Harding Park media center during the Charles Schwab Cup Championship, Mark O'Meara couldn't help but vent about not being in the World Golf Hall of Fame.
First came the Thursday-night dinner, hosted by Champions Tour president Mike Stevens, where Bernhard Langer pulled up a chair at O'Meara's table and initiated the dialogue. With two majors to his credit, O'Meara has the same number as Langer, who was voted into the Hall of Fame in 2001 and deferred his induction to 2002.
"I'd be lying to say it hasn't bothered me," O'Meara mentioned when we caught up the next morning. "It doesn't bother me as much now, but the most frustrating thing is that when we sat down Bernhard said, 'I just want you to know this is the third or fourth year that I'm going to vote for you.' I said that's nice Bernhard, but there's no vote this year."
This conversation between two former Masters winners and longtime friends typified how O'Meara has become the most overlooked man in golf. On his record alone, he deserved to go in ahead of Fred Couples at this year's induction ceremony in St. Augustine, Fla. He has one more major and one more PGA Tour win -- plus a U.S. Amateur and eight international victories -- causing Couples to joke at the Schwab Cup that the one-year induction sabbatical Hall of Fame organizers are taking to review their selection criteria was in part due to O'Meara being bypassed.
"[Colin] Montgomerie and I started to make them think a little bit, so they're taking the year off," Couples said when asked specifically about O'Meara. "But yeah, [O'Meara's] definitely a Hall of Famer.' "
This light-hearted observation from Couples came less than an hour after O'Meara let a bit of his frustration spill over into some edgy public comments following a third-round 67 at Harding Park. Responding to a question about the crowd movement that accompanies a pairing with Couples, O'Meara concluded, "I get the fact he's a huge fan favorite. I'm OK with that even though I've actually won more tournaments than Fred has and he's in the Hall of Fame and I'm not. So I might have a little bit of an issue there, and I've won more majors, but hey, it is what it is."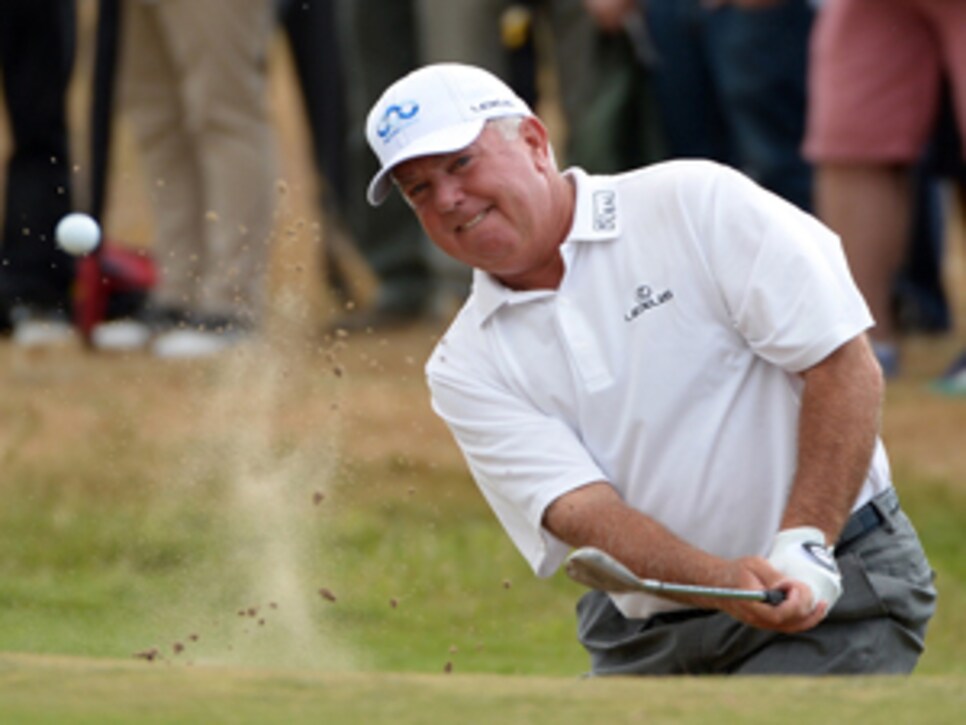 At 56, O'Meara sees time passing. He would like to have the honor while he's still playing, not when he's retired and fishing in Washington. He would like to be introduced on the first tee in tournaments as a member of the World Golf Hall of Fame.
"When Bernhard says, 'You're going to get in,' does that mean when I'm 60, 70, 80, 90, 100, when I'm in the ground?" he said. "What I say to Mike Stevens is look at some of these guys, look at the players in the Hall. My career is as good if not better, and I'm not in."
The conversation seems to run parallel to the fact O'Meara has never been tabbed as a captain of a U.S. Ryder Cup or Presidents Cup team -- and whether that's in any way related to his disconnect with Hall of Fame voters, which includes golf journalists and Hall of Fame inductees, past U.S. team captains among them. O'Meara's record is basically twice as good statistically as Tom Lehman's, who got the Ryder Cup appointment at the K Club in 2006, and O'Meara lost faith in Tim Finchem when the PGA Tour commissioner didn't respond to his pitch to be Presidents Cup captain at Royal Melbourne in 2011.
"I appreciate the volunteers. I'm respectful of my fellow players, the sponsors, the media," O'Meara said. "I don't know what I've done to take me out of the equation."
Actually, O'Meara has to be aware of a factor that has worked against him with many in golf's establishment. More than a decade ago, he became the fall guy when the notion of play-for-pay surfaced regarding the Ryder Cup. O'Meara took the lead with PGA of America officials in a discussion over how revenue was being distributed from the biennial cash cow. He raised the subject with PGA of America CEO Jim Awtrey during the PGA Championship at Sahalee CC in 1998 and was blamed by some when Tiger Woods, David Duval and Phil Mickelson joined forces and were vocal at the 1999 PGA.
O'Meara claims his intent was always directed toward getting funds distributed to player charities, which the PGA of America began doing in 1999, but that's not how it came across. O'Meara was labeled a negative influence. According to past Ryder Cup captains I've interviewed, his hopes of ever captaining a U.S. team ended when he skipped the after-party at the team hotel following the Americans' fabled comeback at Brookline.
It's arguable that the result of O'Meara's discussions with Awtrey 15 years ago has been more than $18 million distributed by the PGA of America in the name of players over the past seven Ryder Cups. Still, O'Meara can sense he's perceived as the bad guy when he gets the Hall of Fame and the captaincy questions during speaking engagements and news conferences, or when he's fishing on the Grande Ronde River as he was last month in Washington.
"I don't want to be sitting in my tent at the side of a river and get a call from the heads of the World Golf Hall of Fame saying, 'Guess what? You're in the Hall of Fame,' '' O'Meara said. "I can see myself saying, 'Great … maybe I should put little tags on the steelheads that say 'HoF' and release them back in the river."
Fred Funk tries to stay young by competing against his 18-year-old son, Taylor, who won the Florida State 2A individual golf championship while propelling Ponte Vedra High to the team title last week at Mission Inn. "He's got me by 30 [yards] now," Funk said, comparing his son's swing to Adam Scott's and explaining how growing up on the tour helped Taylor earn a scholarship at Texas, where he'll start in January. As for Fred, the 57-year-old shot 64 Sunday at the Charles Schwab Cup Championship. He then flew the red- eye home to Florida for back-to-back PGA Tour events, the McGladrey Classic and the OHL Classic at Mayakoba, where Funk won as a 50-year-old. In 2014 he will use his top-50 status in all-time PGA Tour earnings to play six more events beginning with the Sony Open in January, preempting his Champions Tour schedule. "It's use it or lose it," Funk said of his exemption. "I'm playing really well, so I'm hoping to get exempt status [on the PGA Tour]. If I get off to a slow start, I can go back and refocus on the Champions Tour."
Instructor Chuck Cook's work with PGA champion Jason Dufner continues to get noticed. His latest new pupil is Keegan Bradley, who started working with Cook in Austin, Texas, last month. "I tried to talk Keegan out of it," Cook said. The move makes sense in that Bradley is close friends with Dufner. Why Cook was reluctant, though, was his belief that Bradley had become "the best driver in the world" with Jim McLean. Cook has mostly worked on Bradley's wedge game and moved his swing plane slightly, but told Keegan not to burn any bridges with McLean. Their work resulted in a 10th at the CIMB Classic and a T-11 at the WGC- HSBC Champions. Another practice session is set for The Bear's Club in Jupiter, Fla.