News
The Pendulum Is Swinging Back: Driver Lofts On Tour Going Lower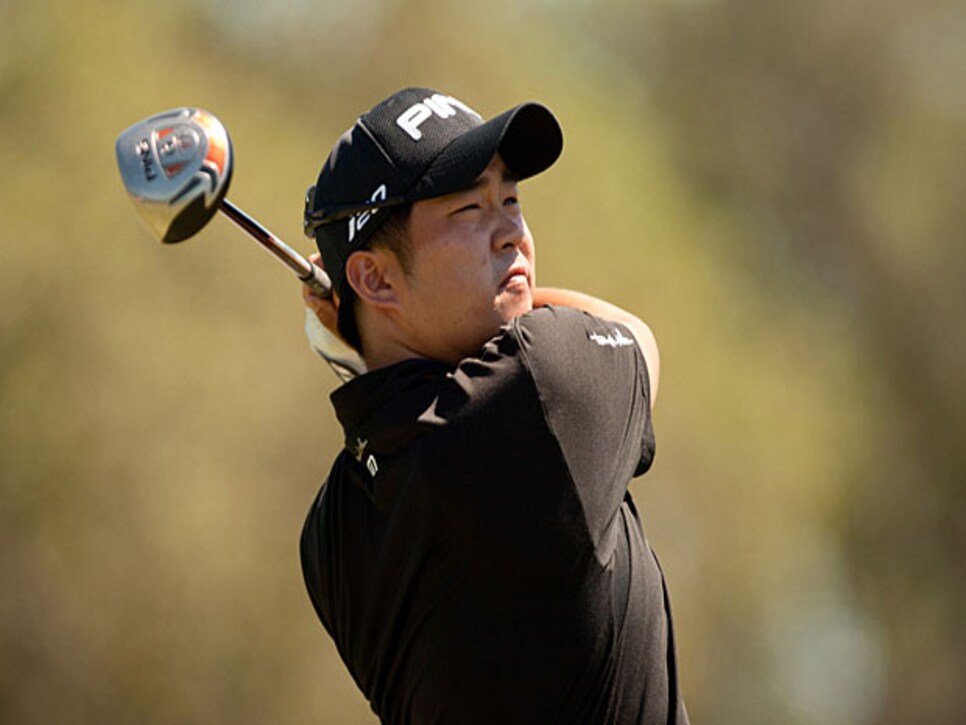 Join The (Growing) Crowd: John Huh (T-2 at the Valero) uses a 7.5-degree driver, part of a growing move to less loft on tour.
At the Valero Texas Open Marc Leishman switched to a 7.5-degree driver. So did Ted Purdy. Both became part of a trend. Since solid-core balls (specifically Titleist's Pro V1) got traction in late 2000, driver loft on the PGA Tour had been on the rise. Now it is beginning to go the other way.
Early in 2000 the average driver loft on tour was around 8 degrees. In 2002 it rose to approximately 8.5 degrees. By 2009 the average driver loft had jumped to 9.25 degrees. In 2002 full-field PGA Tour events averaged 28 drivers in play with lofts of 8 degrees or less and only five at 10 degrees or more. By 2009 those numbers were nine and 28, respectively.
Fast-forward to 2012 and at the Texas stop there were 26 drivers in play with lofts of 8 degrees or less (including a dozen at 7 or 7.5 degrees). High-lofted drivers declined with just 14 at 10 degrees or more. The average loft was 9.02 degrees, or about a quarter-degree less than three years ago.
The shift is interesting. Since launch monitors started dotting PGA Tour practice ranges and the test centers at equipment companies, the distance mantra pounded into players' minds has been "high launch, low spin." When golf balls went from high-spinning liquid-center wound construction to lower-spinning solid-core multilayer models, the low spin aspect was addressed and many players opted for additional loft to complement a higher launch.
According to several PGA Tour reps, the move to lower lofts is easily explained. For starters, many companies are now producing versions of multilayer balls that offer a bit more spin, allowing for less loft to be used. Swings also have adapted. Ten years ago the majority of PGA Tour players still used the same swing they did with wound balls, requiring a loft adjustment to take advantage of the new balls. Now, not only have some older players altered their swings, but younger players are starting their tour careers having been taught a more modern swing, one where the driver catches the ball on the upswing. Fitness also plays a role because stronger players can produce enough speed to get a lower-lofted club airborne.
In other words, expect to see this trend continue.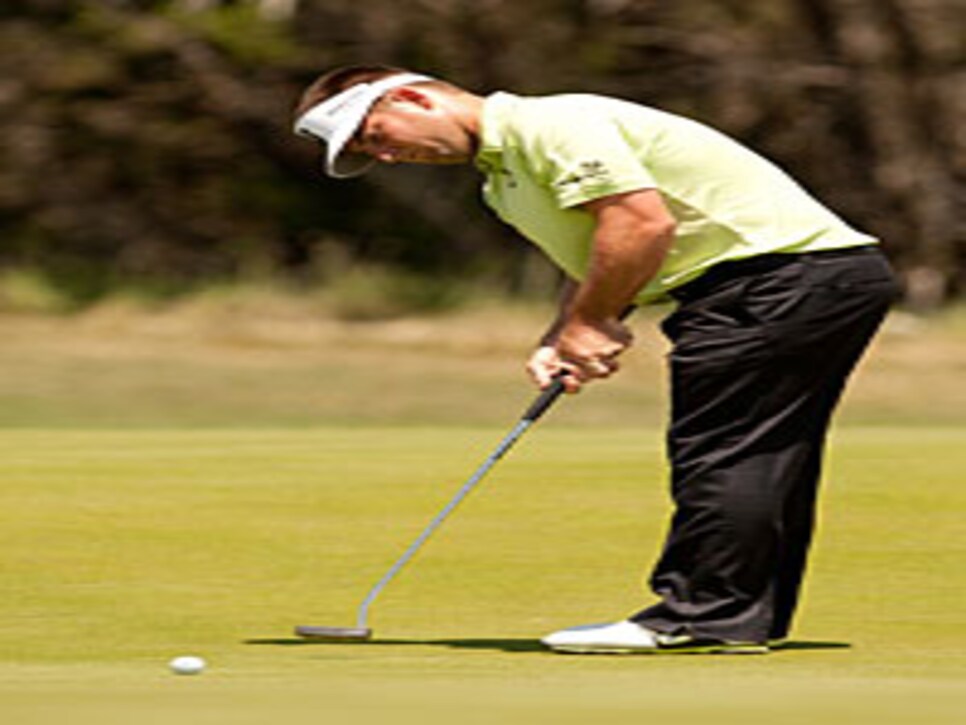 Matt Every // A more conventional look__
Valero Texas Open co-runner-up Matt Every generated some buzz earlier this year when he used the massively oversize Orion Black Hawk putter during a T-6 finish at the Sony Open in Hawaii. He also used the putter, described by some as a "hotel on a stick," in finishing T-3 at the Mayakoba Golf Classic. Still, Every sought something more conventional and went looking for putters at the Arnold Palmer Invitational. Intrigued by the Scotty Cameron by Titleist Select GoLo mallet, Every worked with the club for a mere 20 minutes on Bay Hill's practice green before putting the single-bend-shafted club in the bag.
One of the things that drew Every to the putter (which he set up with a touch less loft and a slightly flat lie angle) was that while most mallets are face-balanced, this version of the GoLo had a touch of toe hang, which suited his stroke. Every used the putter during a pair of top-10 finishes in his last two starts at the RBC Heritage (T-8) and the Valero event (T-2), where he was T-16 in putts per round.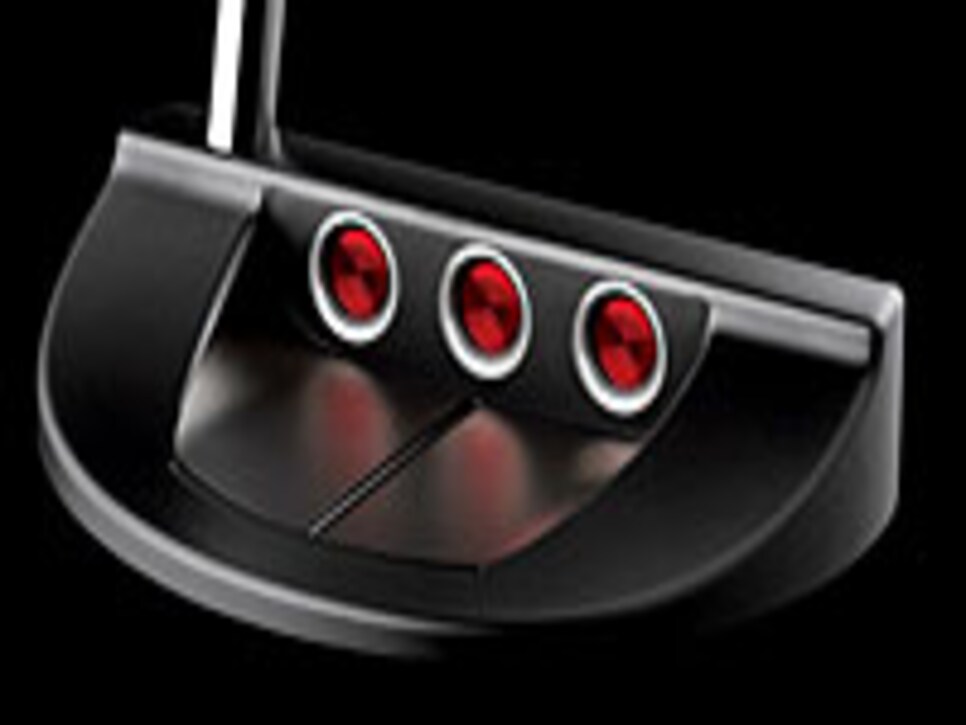 Scotty Cameron by Titleist GoLo __
Price: $350 (Lengths: 33, 34, 35 inches)
Made from 303 stainless steel, the GoLo is available in heel- or center-shafted models. The standard loft, as it is with all Cameron putters, is 4 degrees. Custom weight setups are available as are belly and mid models (41-46 inches).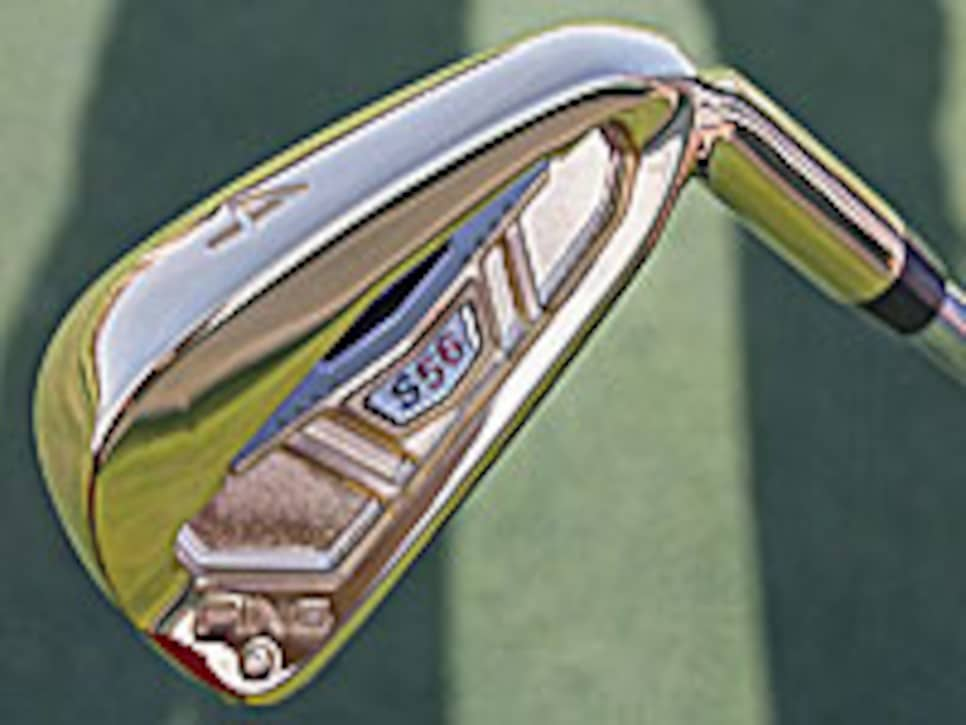 __ Oosthuizen's Ping S56 __
At its headquarters in Phoenix, Ping has a vault where it stores a gold-plated replica of every putter used to win a PGA, LPGA, Champions or European tour event. Major winners receive solid-gold replicas. Some non-putters also have been produced: Mark Calcavecchia's Eye2 5-iron he used on the fourth playoff hole at the 1989 British Open; Jeff Maggert's Eye2 sand wedge he used to hole out to win the 1999 WGC-Accenture Match Play; and Paul Azinger's Eye2 sand wedge he used to hole out to win the 1993 Memorial. Next up? A vault version of the S56 4-iron Louis Oosthuizen used for his double eagle at the Masters, the first such honor for a non-winner.
Hank Kuehne made his first PGA Tour cut (T-67) in more than six years using a new TaylorMade R11_S driver. Kuehne settled on the club after an extensive launch monitor session in which he lowered the flight control adjustable cog a half-degree, resulting in a spin rate of 2,200 rpms and launch angle of 12 degrees. For the week Kuenhe ranked fourth in driving distance at 305 yards. ... After missing his last five cuts Derek Lamely changed to an Odyssey Metal-X #1 blade at the Valero Texas Open. Lamely had been working with a Metal-X #6 but decided the wider flange didn't suit his eye. Lamely's T-35 was his second-best finish of the season.