News
To Bend It Like Bubba Requires Talent, Technique & Technology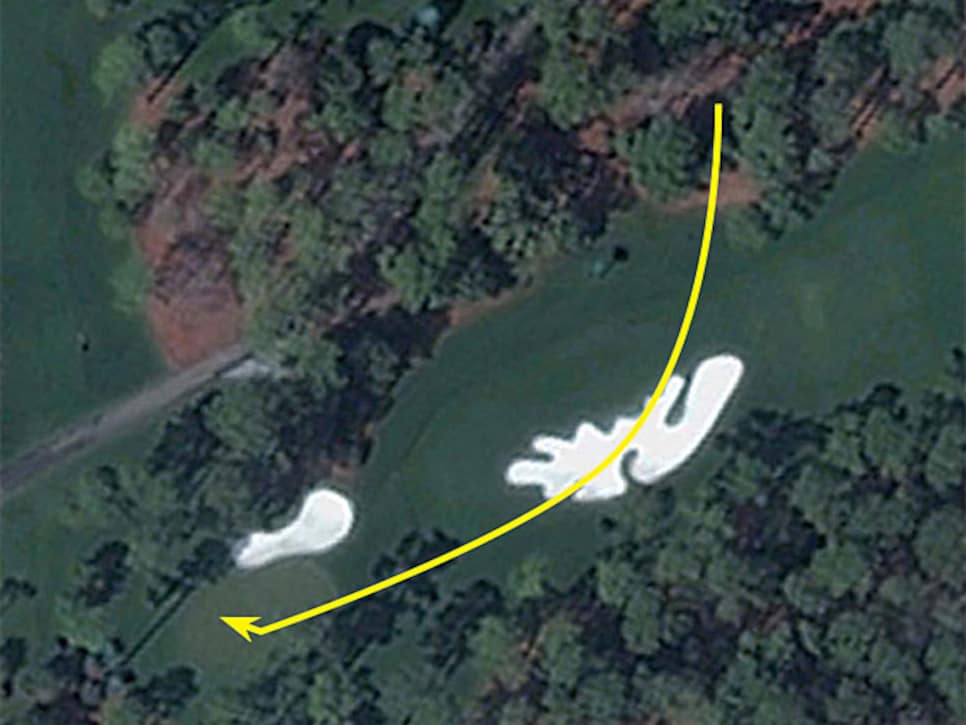 Turn For The (Very) Best: Watson's 52-degree wedge shot that took a 40-yard right-hand turn was the result of skill and modern technology.
More than a week after the Masters' dramatic conclusion many still wonder how Bubba Watson could curve his second shot on the second playoff hole roughly 40 yards in the air with a 52-degree wedge from 164 yards with a modern golf ball. After all, hasn't the argument from those who claim today's ball--defined here as multilayer and urethane-covered--is the ruination of golf been built on the premise that players can't shape shots due to the ball's lower spin rate?
Watson's sensational approach helps highlight the misconception that today's solid-core, multilayer balls don't produce significant spin. Perhaps it's true to an extent with the driver; driver spin rates on the PGA Tour with wound balata balls were approximately 4,000 revolutions per minute. Today it is closer to 2,300 to 2,400 rpm. But what many don't understand about multilayer ball technology is that spin rates for tour players hitting wedge and iron shots are strikingly similar to what they were when pros used wound balls.
"In 1990 I worked with tour players and we monitored 8-iron spin and found they had between 8,000 and 9,000 rpm of spin with an 8-iron," said Dean Snell, senior director of R&D for TaylorMade. "Today tour players are still spinning 8-irons well over 8,000 rpm. There's not that much difference."
According to Snell, balata balls were wound to such high tension and the balata was so thin and soft that there was a high compression under the cover. That led to high spin with wedge and iron shots. However, today's urethane covers also are thin and soft--very close to that of balata. Additionally, the mantle layer is very firm and, just like high-tension winding, creates high spin off an iron.
OK, so the ball will sufficiently spin off an iron. But how can it move so much with such a high-lofted club?
"The only reason a ball curves left or right is because the axis of rotation has shifted," says Bill Morgan, senior VP of Titleist golf ball R&D. "In other words, the ball isn't hit squarely. A shot such as Watson's, however, depends highly on the mechanics of the golfer. The lie comes into play too. The club comes into play. It's an athletic event."
Being left-handed helped too, because it allowed Watson to hit a hook and not a slice. "Hooking with high spin--and he had that ball spinning at close to 10,000 rpm--is much easier than fading with high spin," Snell said. With a high-lofted club it is extremely difficult to hit a fade, let along one as sharp as Watson's shot because you have to open the face so much that the ball can't travel as far. When hitting a hook, the face is closed down. "Don't think about the number on the club," Morgan said. "The club was not presented to the ball at 52 degrees. It was more like a pitching wedge. Whatever club he would normally hit that distance is about the effective loft that 52-degree wedge was delivered to the ball. Plus the soft, urethane cover with a high-lofted club produces a lot of spin."
Morgan went on to add that Watson's power likely played less of a role than did his form. "Although there may be more than a 20-mile-per-hour difference with the driver between Watson and his fellow tour pros, it is probably as little as 3- or 4-mph with a wedge," said Morgan. "That means Watson's shot was more about technique than power. Producing that sidespin was the result of delivering the club to produce a different spin axis orientation to make it move."
Or, as Snell put it, "Everyday golfers couldn't believe that shot, but tour players weren't shocked by it. You close the face a bit and produce that kind of spin, and the ball is going to hook like mad."
An old-school shot--even if it was done with a modern ball.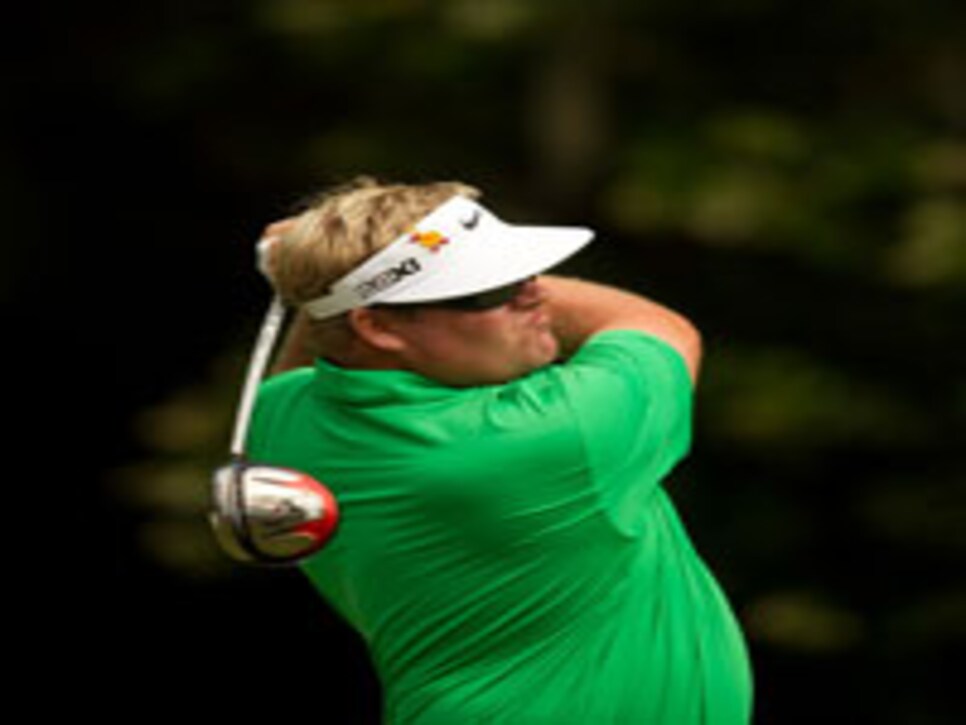 Carl Pettersson // Dialing in the driver__
Although a runner-up at the Shell Houston Open, Carl Pettersson made a driver change for his next start, last week's RBC Heritage. Sort of. Pettersson kept the same 11.5-degree Nike VR Pro STR8-Fit model but reversed an adjustment he made in Houston. "In Houston I changed it to set up for a little bit of a draw bias because that course calls for a number of right-to-left tee shots," Pettersson said. "That wasn't the case at Harbour Town. You need to hit it pretty straight there, so we opened up the face just a hair [1 degree] and went [1 degree] upright to make it a pretty neutral setting." The move paid off as Pettersson won the Heritage in a romp. Still, the changing of driver settings in back-to-back weeks is not a common occurrence for the Swede. "I don't adapt my clubs to the course I'm playing very often," said Pettersson. "What I did at Houston was a little out of the ordinary for me. I'll probably stick with this setting the rest of the year. Then again, I seem to be having some success changing it around, so maybe I'll look into continuing to do that."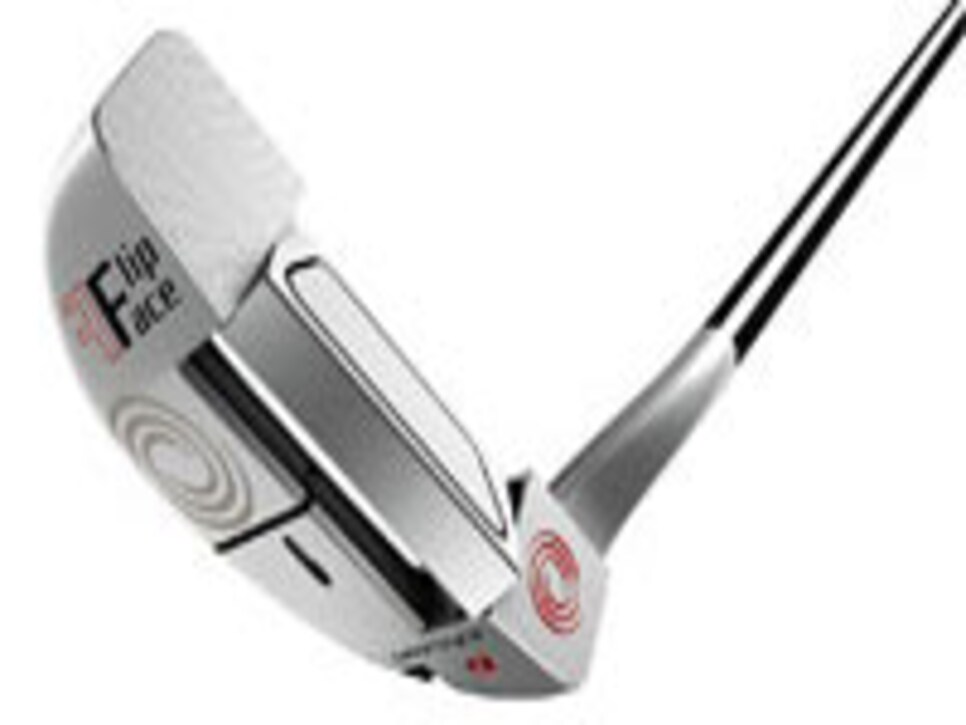 Price: $350 (Three models: Two blades, one mallet)
Using a screwdriver that doubles as a divot tool, golfers can rotate the putter face 180 degrees allowing them to choose between a Metal X or White Hot face insert based on their feel and roll preference.
Justin Leonard had an interesting putter in his bag at Harbour Town GL. Wanting a black putter shaft to eliminate glare, Leonard had a TaylorMade Ghost Tour MA-81 putterhead delivered without a shaft installed. Instead of using a conventional putter shaft, TaylorMade techs used a KBS Black Nickel 3-iron shaft and tipped it to match the step pattern of Leonard's previous putter. Leonard's desire for such a shaft wasn't new. During his days with Nike, he used the company's dark green Unitized putter shaft. ... Brandt Snedeker switched to a TaylorMade Burner SuperFast driver at the Heritage, but it wasn't the same club he used during his Heritage win last year. His current driver has 9.5 degrees loft (last year he used 10.5 degrees) and has a Fujikura Motore VC6.1 shaft as opposed to the Fujikura Motore F1 2.0. ... David Duval left Titleist in a nasty split in 2000 but used the company's 910D3 driver model at the Heritage. ... Although Hank Kuehne had used a 17.5-degree TaylorMade RocketBallz fairway wood bent to 15.5 degrees and shortened to 42.75 inches in an effort to increase accuracy, Kuehne realized he needed a club for a 280- to 290-yard tee shot at Harbour Town, leading to a standard-length 14.5-degree RocketBallz model bent to 13.75 degrees finding its way into his bag.