News
A Fun Finish With Fall Ball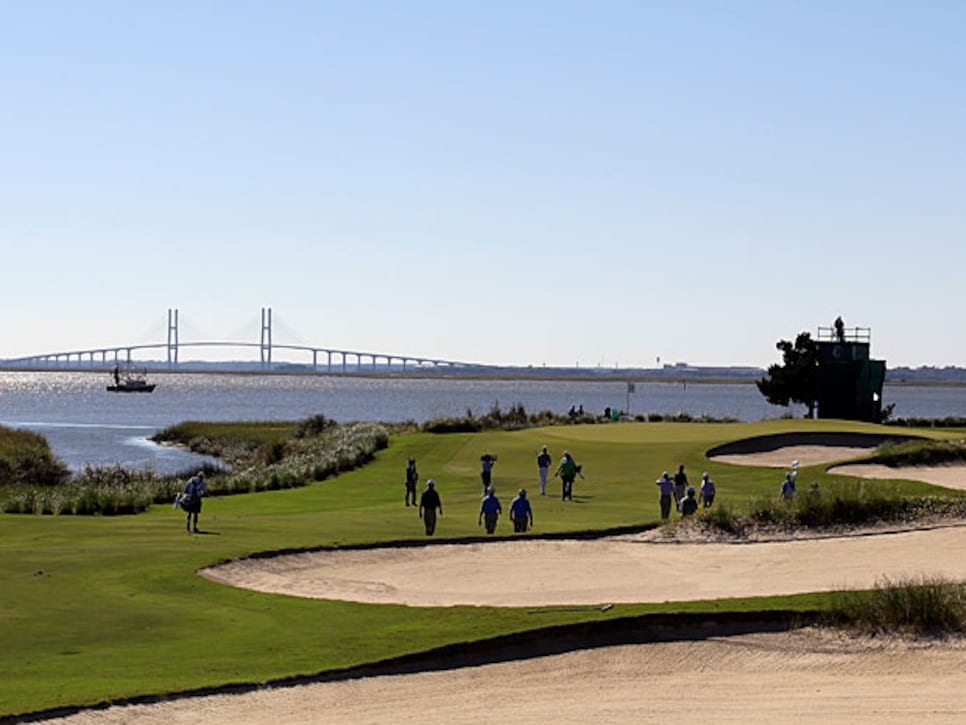 The tranquil setting of Georgia's Sea Island GC has helped the two-year-old McGladrey Classic thrive.
Besides owning the Paddle & Putt shop in town, serving as unofficial mayor of St. Simons Island and face of the Golden Isles, Ryder Cup captain Davis Love III assumed another role last week on the southeastern coast of Georgia -- that of tournament host.
Under the tent in Love's backyard, and inside his plantation-style home, some of the game's stars and power brokers rubbed elbows and ate barbecue, whether it was at the pro-am draw party Tuesday night, the luncheon hosted by Love's wife, Robin, Wednesday or the dinner the Loves held for tour players and their families Thursday. They rolled out the red carpet, if for no other reason than achieving Love's goal of having the best event on the Fall Series.
That PGA Tour commissioner Tim Finchem made the drive north from Ponte Vedra Beach didn't go unnoticed. Neither did the field that -- Love noted -- was better than seven FedEx Cup events in 2011. "I told McGladrey I wanted to be the best in the fall," Love said. "Vegas in the fall was always a can't miss. We want to be the one you can't miss."
The competition is already pretty stiff. Players love the nightlife of Las Vegas (Justin Timberlake Shriners Hospitals for Children Open) and the park passes to Disney World (Children's Miracle Network Hospitals Classic). Electronics magnate John Fry put the Frys.com Open on the map in its fifth year by attracting Tiger Woods to a field that already included Ernie Els, Paul Casey and Louis Oosthuizen. This week's Disney event features a race for the money title and player-of-the-year honors between Webb Simpson and Luke Donald.
To create an identify for the McGladrey, Love opened the doors to the scenic Tom Fazio redesigned course, reduced rates at The Cloister and provided tickets to a Darius Rucker concert that drew more than 4,000 Wednesday night. Love was home in bed for an early tee time by the time Rucker played "Purple Rain" for his encore, but got a full report when Robin came home.
"That was huge for this town, one of the biggest things that's ever happened on St. Simons Island," Love said.
But as Love always used to tell Jack Vickers, founder of the International, being the first tournament to give $1 million to the winner might have made it special, but being one of many to do it meant it wasn't special anymore. Events have to keep evolving and improving or they lose clout with players when it comes time to make their schedules.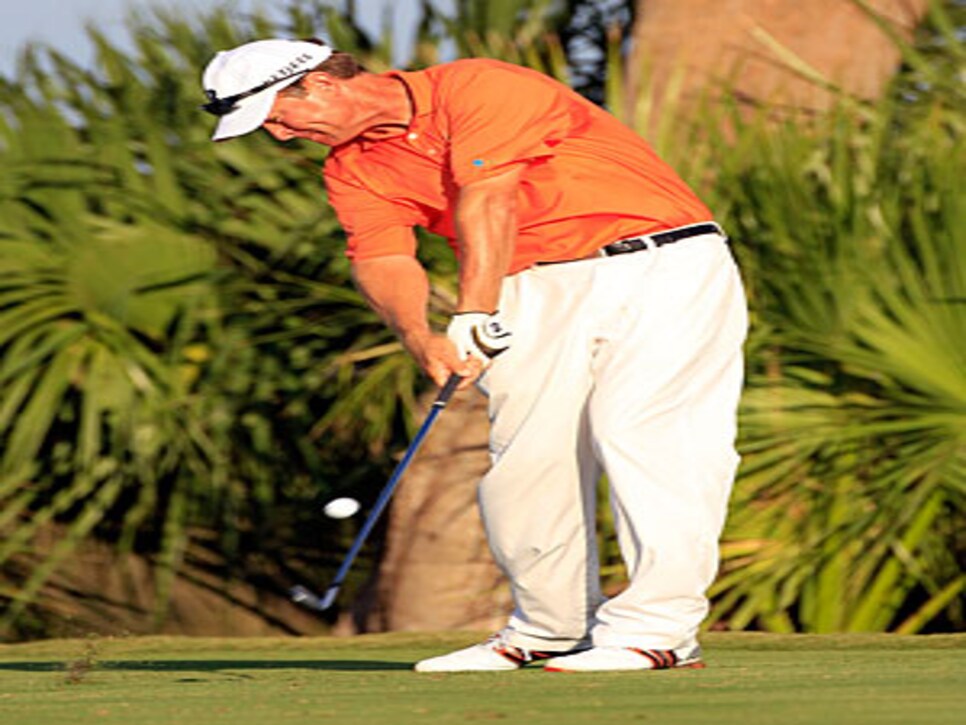 If there's a model for running the Sea Island event, it's Hilton Head: big local/regional event that has history and its own cachet. "We want it to be our hometown tournament," Love said. "Frankly, we don't want it to be like the TPC. We want our own animal. We want it to be a Sea Island tournament. If we have to stay in the fall, we will."
The fall has a reputation for making do without marquee players. Yet the series is not all rank and file using these events to keep their cards, improve their standing on the money list, or in the case of Casey and Oosthuizen, international stars filling out their required number of events to maintain tour membership. Personally, DLIII used to hate watching guys have fun and make money while he was home. That's the point he made selling McGladrey on the sponsorship deal. "There are a lot of reasons to play," he said. "No matter what the top players say, what do they do? They go around the world and play, so golfers are going to play golf."
The Frys.com was a perfect example, with non-winners Bryce Molder and Briny Baird battling it out in a six-hole playoff after a stream of 15,000 spectators followed Woods around CordeValle GC. The Molder-Baird battle epitomized what the Fall Series is all about, in spite of Tiger's unexpected appearance. "Last week was a great finish on a great course that looked great on TV and had a great purse," Love said. "It doesn't matter what you call it, that was a great tournament."
The McGladrey benefitted when Simpson entered the field and Rickie Fowler jetted back after winning the Kolon Korea Open. The bonus was a Simpson-Ben Crane playoff, won by Crane after a closing 63, with major winners Oosthuizen, Trevor Immelman and Angel Cabrera finishing fourth, fifth and T-6.
Even though he made a case for the strength of the Fall Series, Love wouldn't mind seeing it given more clout. Although not lobbying for Masters invitations, the former Policy Board member believes that eventually the four events after the Tour Championship will evolve into tournaments that get FedEx Cup points, or perhaps even open the season.
"This is a good time to be here, but also April and May are good times to be here," Love said. "If there is a spot, sure, we as a resort and a foundation would love to go to the spring. But it's a big number. It doubles the cost."
Doubling down, as Timberlake hopes to do in Vegas, and as John Fry hopes to do in Northern California, might take away the relaxed atmosphere mixed with the drama exhibited in the Molder-Baird playoff. "[The Fall Series is] growing on everybody," Love said. "And if we keep growing, eventually we have to be considered equal."
With so much on his plate, it was no surprise the mayor missed the cut in his own event. Saturday, Love was at the Coast Guard Station, serving as official starter to a seven-mile paddleboard race encircling the golf course. Sunday, he presented the trophy.