News
Irons: Understanding Soles' Role Can Deliver Better Contact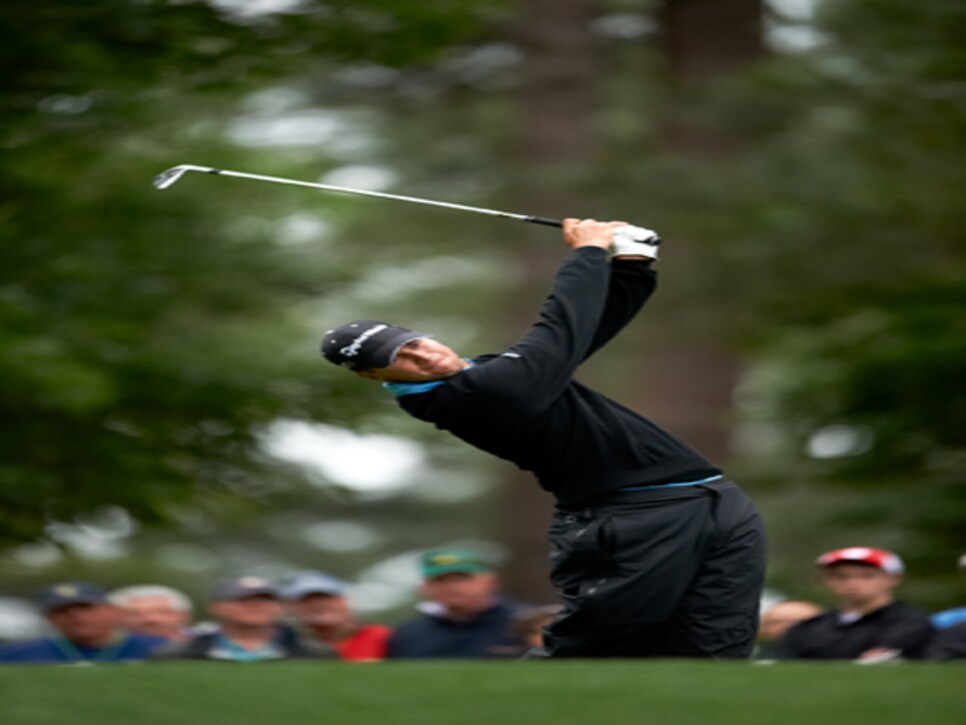 Bottoms Up: O'Hair put a priority on his new irons' soles because he wanted less digging action.
Irons are perhaps the most workmanlike clubs in the bag. Rarely are they viewed as anything other than basic implements. Still, certain parts of them attract our attention. The look of the topline, the amount of offset and even the size of the back cavity often elicit a response, either good or bad. The sole is another matter.
"The sole of an iron is either so complex that the average golfer can't truly comprehend its intricacy or it is ignored," said Sean Toulon, VP of marketing for TaylorMade. "Yet if the sole is designed properly, you've increased the ability of the player to get the club on the ball. And if he has a more solid impact, he's getting the benefits of all the face and groove technology. If the sole doesn't work, nothing works."
Toulon's comments make it easier to understand why Sean O'Hair was so particular about the sole of his clubs when changing irons to TaylorMade's RocketBallz model earlier this year. O'Hair had used the company's muscleback irons for some time, but he preferred irons with more bounce on the sole, leading to a switch to the RocketBallz, which have a more rounded sole and leading edge. Still, O'Hair went one step further, having TaylorMade round the sole even more.
"I had a tendency to dig a little too much into the turf with the muscleback irons; I wanted something that would glide through the turf a little more," said O'Hair.
Ben Hogan is well known for saying he liked to "dig his game out of the dirt." As such, it should surprise no one that, when it came to iron design, Hogan realized the importance of the sole.
"When I was a young man, Mr. Hogan explained to me that you build the golf club from the ground up, just like a foundation for a house," said Tom Stites, who worked with Hogan early in his career and now is Nike's chief of product creation. "An iron comes in at different angles, depending on what iron you're using, so you have to design the sole so that it will properly engage the ground at those angles -- to not bounce too much, but also to not dig too much. So the sole is incredibly important. Then you build up on top of that."
Although there are exceptions, better players tend to gravitate toward thinner soles for versatility while higher-handicappers favor thicker ones that lower the center of gravity and assist in getting the ball airborne while also mitigating the effect of shots hit fat. Not sure which is best for you? Perhaps it's time for a little "sole searching" with your pro.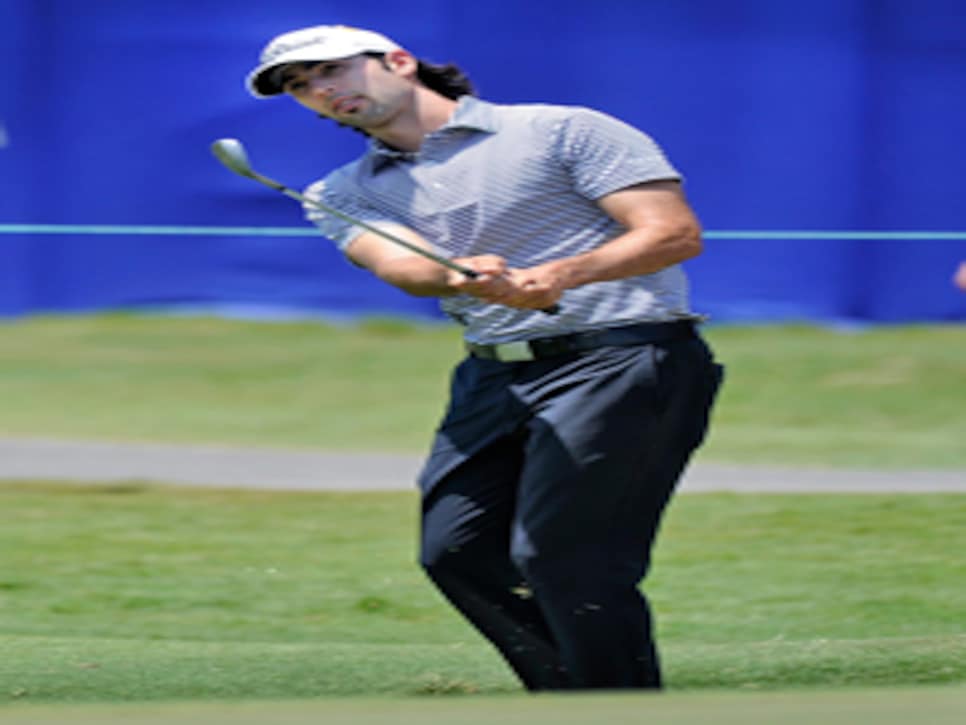 CAMERON TRINGALE // Idea man __
Titleist players often have wedge guru Bob Vokey or his right-hand man, Aaron Dill, personalize wedges by stamping names, initials or other ornamentation (sometimes in a variety of colors) on them. Cameron Tringale, however, prefers, well, whatever pops into his mind.
The third-year PGA Tour player recently had Vokey's team engrave "Choo Choo" and "Express" onto two of his wedges (his 56-degree simply has "Tringale"). Tringale comes up with different words or sayings every time he gets new wedges. Earlier this year, for example, one of Tringale's wedges read, "The juice is worth the squeeze." Whatever Tringale's rationale, he might want to just keep doing what he is doing. The former Georgia Tech golfer has made more than $2.5 million the last two seasons.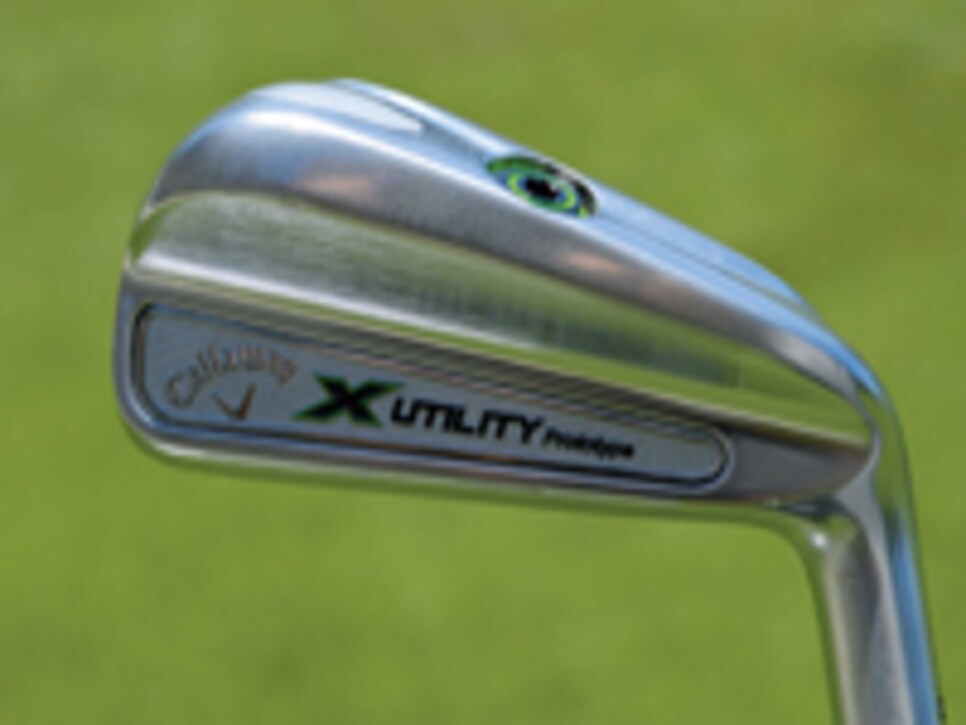 PRICE:__ $229 (Lofts: 18, 21, 24 degrees)
The X Utility irons will be available starting Dec. 1. The clubs, which are made with hollow-forged 1020 carbon steel, have a tungsten sole to dial-in the center of gravity and a high-strength maraging steel face to promote a fast ball speed.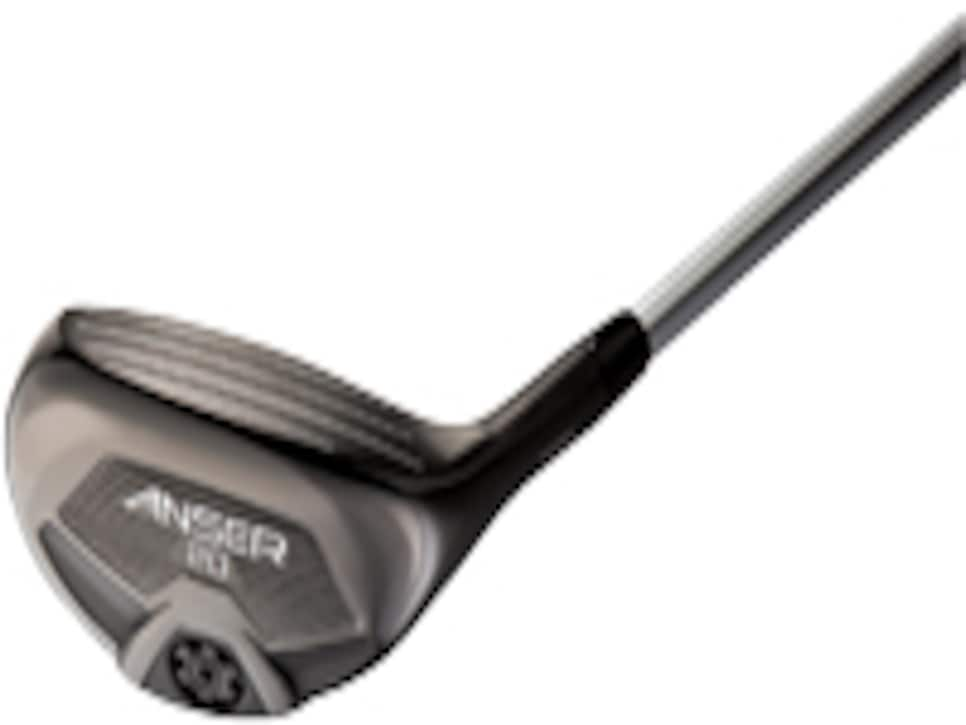 PRICE:__ $255 (Lofts: 17, 20, 23, 27 degrees)
The Anser hybrid does not have an adjustable hosel. However, the center of gravity differs in each loft to produce the proper ball flight for each club. In the lower-lofted clubs, the CG is slightly lower and farther back for a higher launch and optimal spin. The higher-lofted hybrids have a more forward CG to prevent ballooning. The 17-4 stainless-steel head is large, and the lowest portion of the clubface is wider in the heel and toe for better contact on mis-hits. Jim Furyk, Matt Kuchar and Brandt Snedeker each added the 20- degree model at the BMW Championship.
Padraig Harrington has primarily used an Odyssey White Hot 2-Ball blade putter for several years, but at the BMW Championship he switched to a TaylorMade Ghost Spider S mallet. The club features a black section behind the face with white sightlines, but Harrington filled those sightlines with epoxy. The Irishman finished T-16 at the BMW, ranking 36th in strokes gained/putting. ... Ryan Palmer was another player eschewing a trusty putter at Crooked Stick. Palmer had used the same Odyssey Rossie 2 for more than 13 years but changed to a TaylorMade Raylor Ghost FO-72 model. ... Putters have been shuffling in and out of Phil Mickelson's bag this year, but at the BMW Lefty finished T-2 using a 34½-inch Odyssey ProType ix 18 putter with 3 degrees of loft (Mickelson has, at various points in his career, used putters with as much as 7 degrees of loft). ... Graeme McDowell had Miyazaki's new B Asha 5 shaft in his Cleveland Classic driver (9 degrees loft) at Crooked Stick GC. The shaft is part of Miyazaki's new line that launched on tour in August. The shafts come in three weight series (3, 4 and 5) and differ from the C. Kua series with higher balance points, a more stable bend profile and enhancements in weight reduction.