News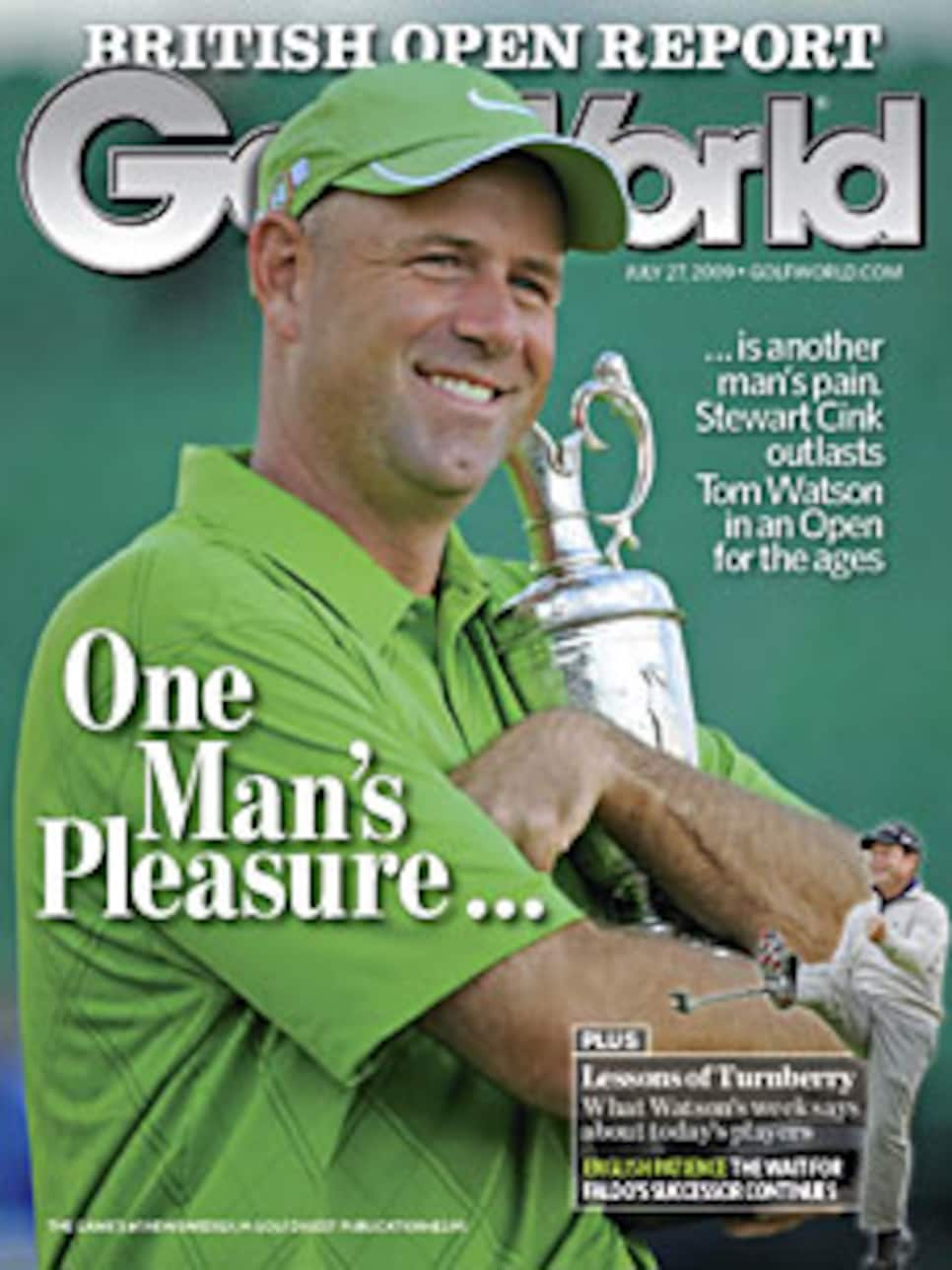 Cover Photo By J.D. Cuban
Will Turnberry become a rota regular for the British Open?
Jerry Kelly and Steve Stricker try to save the Milwaukee stop
R&A reviewing age-limit policy after Watson performance
Seve Ballesteros hopes to return in 2010 at St. Andrews
Lucas Glover's trusty bagman
A historic win suddenly dashed
Sour Grapes? Sandy Lyle takes aim at Colin Montgomerie
Tiger Woods, the odds-on favorite, makes an early departure
Bryce Molder moves up while contenders fade
A third claret jug will have to wait for Padraig Harrington
Brad Benjamin stuns everyone with his Pub Links win
Photos of the winner, the almost-winner and those who never had a chance
Stats and scores covering all four rounds from Turnberry
Stewart Cink wins the British Open after Tom Watson's memorable, age-defying run at Turnberry comes up a putt short
It's time to reassess the greatness of Tom Watson. But what does his performance say about today's generation of players?
Lee Westwood's closing bogey was the latest stumble in England's quest to find a worthy successor to Nick Faldo
How the World Ranking's top 10 did at the 2009 British Open
Bo Van Pelt ends years of frustration with a victory in Milwaukee