News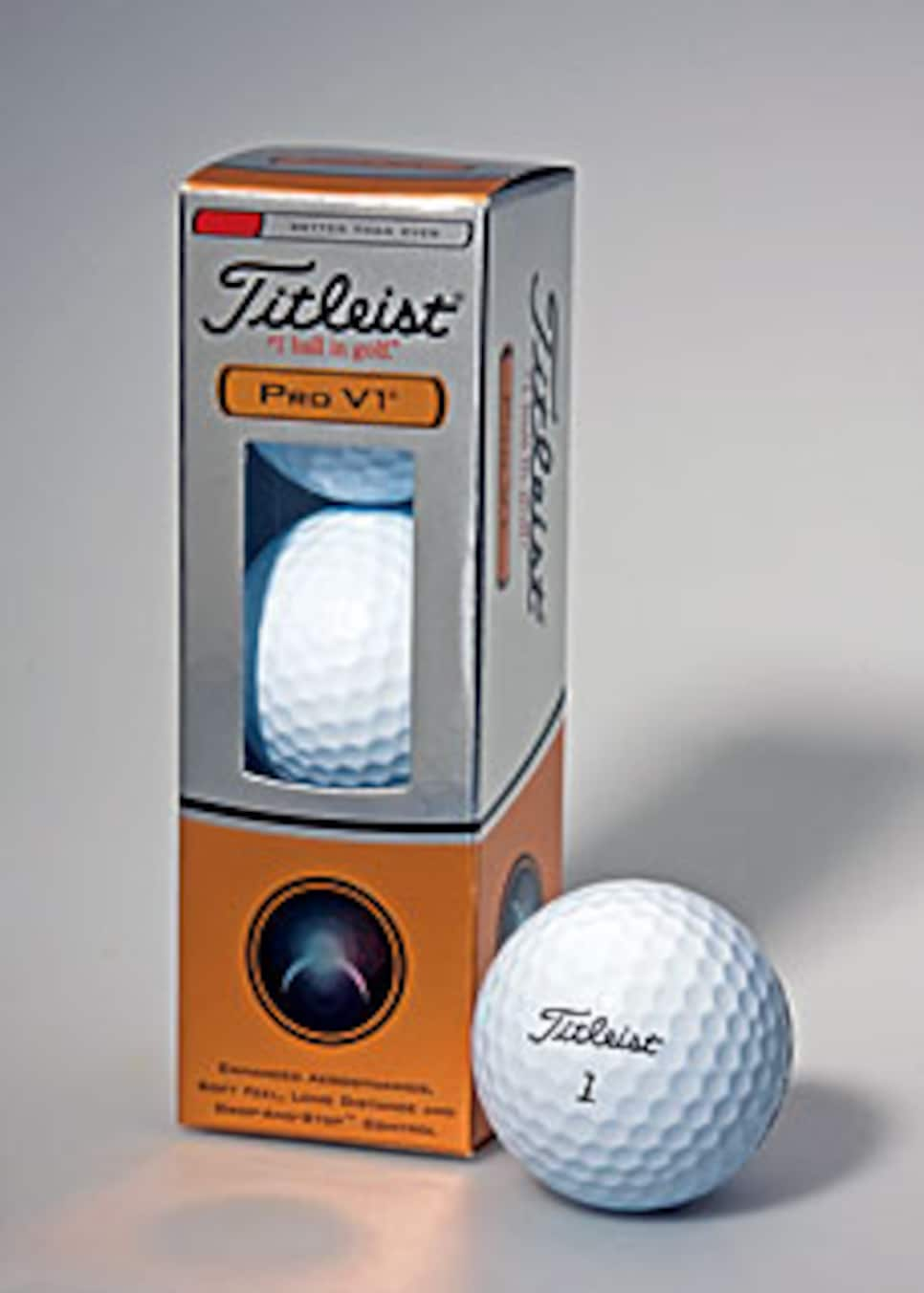 Titleist Pro V1: J.B. Holmes switched from the lower-spinning Pro V1x to the spinnier Pro V1 to combat the Augusta-like conditions at the Shell Houston Open.
In april 2007 Greg Norman was talking about his investment in MacGregor. "I went from where I was being paid by MacGregor, fell in love with the company … to me paying them to be involved with them. You don't see that very often with athletes. It was one of the defining moments of my career."
Fast forward two years and Norman was at last week's Shell Houston Open sporting a TaylorMade staff bag filled with the company's clubs, the ink barely dry on an endorsement deal with the company—one that left the MacGregor brand further battered.
Certainly no one can blame Norman. MacGregor has been struggling to hold share for the better part of 20 years. In the last year it has abandoned its tour efforts, lost most of its management team and been shedding its inventory in the U.S. But it wasn't always that way.
At one time many of the game's best flocked to the brand, including Jack Nicklaus, who won the bulk of his majors using MacGregor clubs. In 1983, a win ad for David Graham in Golf World touted MacGregor as the club brand "more tour professionals tee off with than any other club. Year after year."
Although some brands endured over the last two decades—namely Titleist and FootJoy as the most-used ball and shoe brands, respectively—others from that era have not enjoyed the same staying power. Etonic, for example, was a strong No. 2 in shoes on tour, while a glance at the final ball tally from 1983 shows the four ball brands trailing Titleist were, in order, Wilson, Maxfli, MacGregor and Ram—companies that now account for zero balls on tour.
Other brands that were successful nearly a quarter-century ago have struggled, including Ben Hogan and Wilson. Callaway purchased Hogan in '03, but has not had a new product launch for Hogan in more than two years. Wilson, meanwhile, a powerhouse in the 1970s and '80s, boasting staffers such as Tom Kite, Ray Floyd, Jay Haas, Hale Irwin and Jerry Pate, has had difficulty connecting with consumers, something that is starting to change with major wins by Padraig Harrington.
"The fact that Wilson equipment has been instrumental in winning three of the last six majors certainly accelerates our brand's growth and awareness," said Tim Clarke, Wilson Golf's general manager. "Clearly our increased investments in RD have been paying big dividends."
Indeed, the largest contributor in the decline of some of golf's greatest brands often is the almighty dollar. As TaylorMade, Callaway and others made major investments in tour staff and service, some brands were left scrambling to maintain viability with tour players—and the visibility that comes with that. It began a vicious cycle that became difficult to escape.
Once consumers left the once-hallowed brands, those companies had less money to invest on tour. And success at retail and success on the tour often go hand-in-hand—although it's difficult to figure out which comes first. The tour validates product, but you need to be successful at retail to have the money to spend on RD to develop products tour players will use.
Still, all is not totally lost for the grand brands. Occasionally, players will decide to return to their equipment roots, such as Fuzzy Zoeller re-signing with PowerBilt or Harrington eschewing the big bucks to stay with Wilson. It's just that homecomings such as those are harder to find.
The week before a major is always an interesting time to make a driver change. One week before you go for your third major in a row is even more unusual—but that's what Padraig Harrington did at the Shell Houston Open when he switched to a 10.5-degree TaylorMade R9 with a Grafalloy ProLite shaft. When asked if he had found a driver that was functional, Harrington simply replied, "Today, yeah."
To bring the ball flight down in his irons, J.B. Holmes had the shafts in his Cobra Pro CB irons changed from True Temper's X-100 model to TT's heavier (133 grams) X-400 shaft at the Shell Houston Open. Holmes finished second at Redstone GC's Tournament course, hitting 73.6 percent of his greens in regulation (T-33 for the week). ... Paul Casey hit just one driver off the tee during the final round in Houston. His secret weapon? A Nike SasQuatch 2 13-degree 3-wood. "It was actually a test club for [Augusta National]," said Casey. "But it turned out to be a very good club for this golf course."