News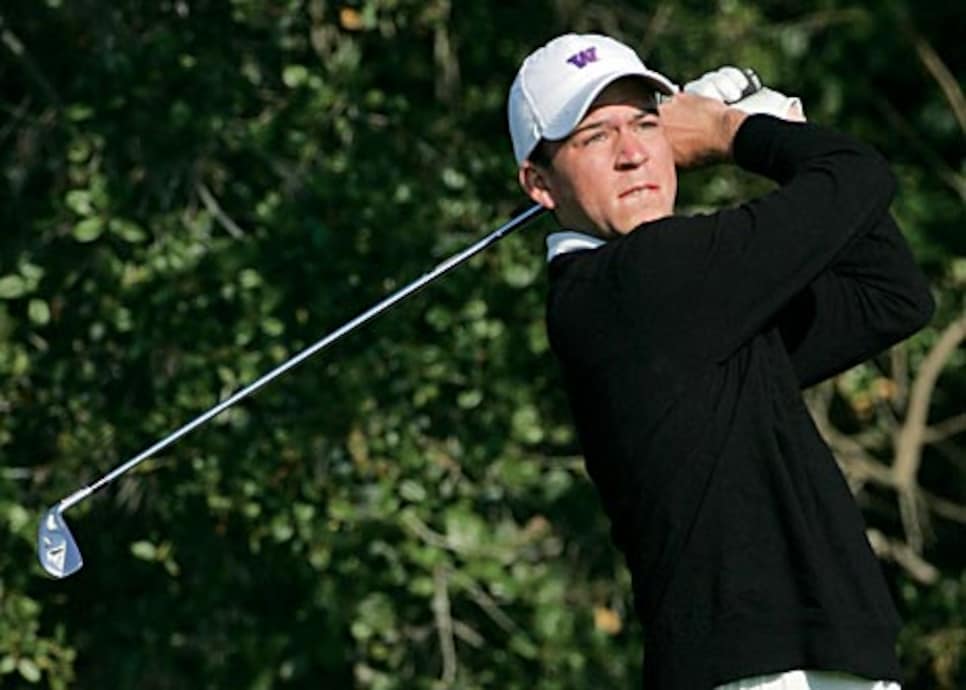 HUSKY HERO Taylor's three wins have tied the school record for most victories in a season.
Photo: Courtesy of University of Washington
Playing well as the postseason approaches is something Washington often has done since Matt Thurmond took over the men's program in 2001. Prior to this season, six of the Huskies' eight most recent team titles were won in March, April or May. Additionally, Thurmond's squads have finished in the top 11 at the NCAA Championship in six of his seven seasons, including a third-place showing in 2005.
Unlike years past, however, the Huskies aren't just "sleepers" as they prepare for the final weeks of the 2008-09 campaign. With three wins and seven top-fives in eight starts, Washington has risen to No. 9 in the Golf World/Nike Golf coaches' poll, becoming a legitimate NCAA contender while assuaging the 32-year-old Thurmond's fears about his overall coaching ability.
"I love when people say, 'Oh you have an ability to get your team ready when it counts.' That's cool," he notes. "But with me there's always been a little bit of a complex, 'OK, what am I doing wrong throughout the year?' "
Thurmond insists he hasn't changed anything this season, attributing the year-long success to having a motivated group with defined goals. Of course, having a duo like juniors Nick Taylor and Richard Lee doesn't hurt either. Taylor, a native of Abbottsford, British Columbia, who turns 21 on April 14, has equaled the school record for most individual wins in a season (three) while carding a 71.95 average and finding himself mentioned as a player-of-the-year candidate. Glimpses of his talent could be seen the past few years: In 2007 he was a quarterfinalist at the U.S. Amateur, while last summer he finished T-2 at nationals and qualified for the U.S. Open. Still, it wasn't until the steady ball-striker understood how to "play smarter" that his potential surfaced.
"I've learned you don't have to really do anything special to win," Taylor says. "If you stick to your own game, and focus on making good choices on the course, you'll do well. My first two years I would make stupid double bogeys or three-putts that cost me tournaments."
If Taylor already had established himself before last September, Lee, who has finished outside the top 10 only once in eight starts with a 72.13 average, was a true unknown, having transferred from Bellevue Community College. The 21-year-old grew up in the Seattle area but moved with his dad to the Philippines at 16 to work on his game with the thought of turning pro. Within a year, though, he had second thoughts and returned to the U.S. While getting his GED, Lee didn't have the credits to immediately attend a four-year school.
"I've definitely taken the alternate route," says Lee, who is also married and has a daughter, Israella, who turned 2 last month. "It's a hectic schedule, but I've managed to be smart with the time I have. Thankfully, everything has worked out."
"Having Nick and Richard both push each other and take pressure off each other has been huge," Thurmond says. "They both bring so much maturity."
While the Huskies are no longer under the radar, now the question is can their early success can lead to even bigger postseason glory?