News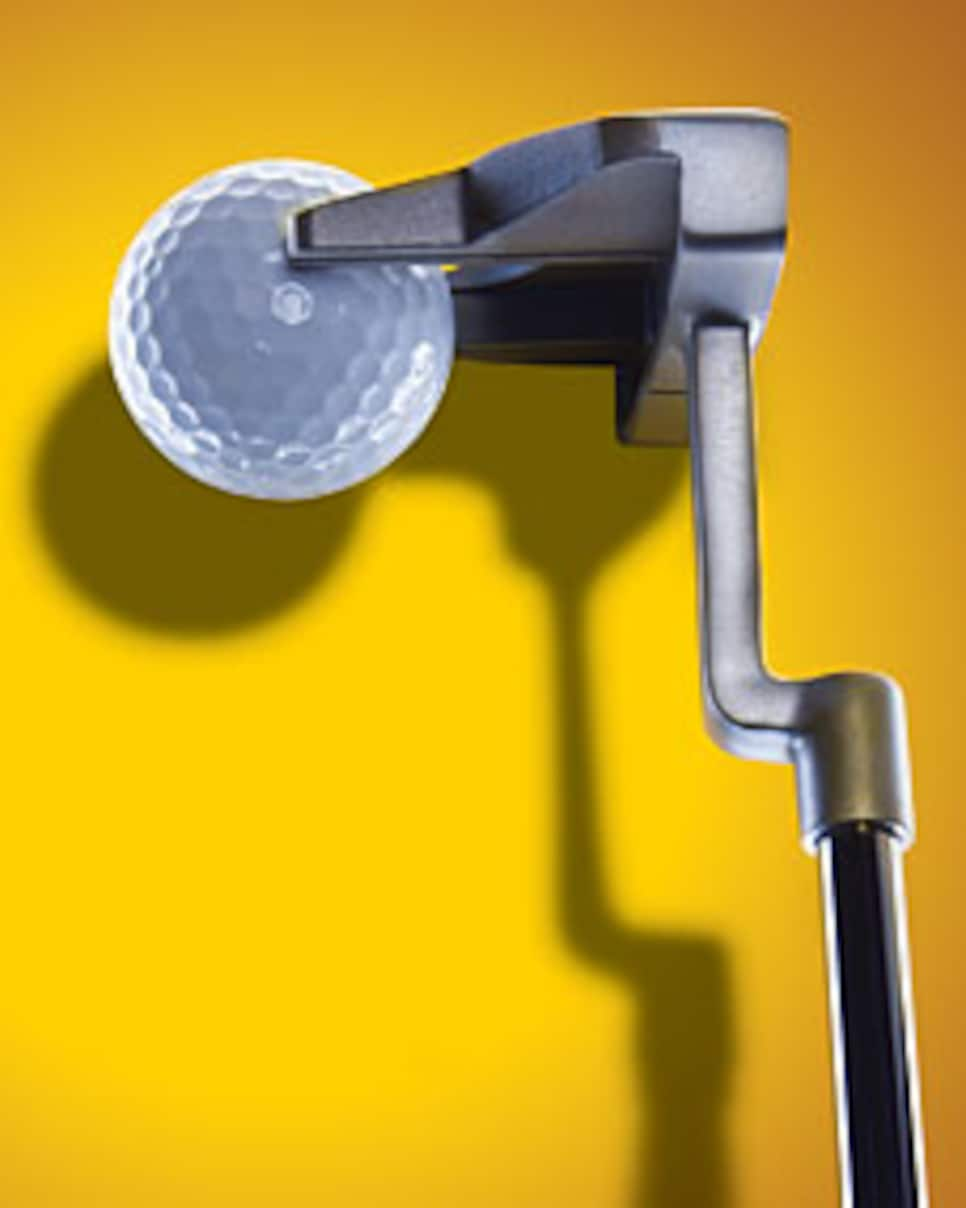 The last decade has brought technology worthy of a Star Wars film to golf-club design, with advances so sharp the game's ruling bodies have looked at (and in the case of grooves, implemented) rolling back the know-how used in today's equipment.
Flying somewhat under the radar is the putter. Although it is the club golfers use (and sometimes abuse) more than any other, putters have for years, well, puttered along. Recently, however, the flat stick has gained some buzz. Over the last decade the putter market has transformed from one in which low-tech (and low-cost) clubs fostered impulse buying to a category where technology and price have risen in tandem. Techier, costlier putters have led to two consumer traits: more deliberation before buying and holding onto purchases longer once they've made the investment.
The numbers bear this out, as putter sales since 1998 have declined steadily in terms of units. According to industry tracking firm Golf Datatech, sales of putters at on- and off-course shops have suffered drops in nine of the past 10 years (2002 saw a modest increase). Meanwhile, the average selling price has progressively increased. In fact, although units dropped from 1.68 million in 1998 to 1.34 million in 2008 (a decline of 20.2 percent), the average price of a putter has soared from $89.20 to $136.84, a surge of more than 53.4 percent. In the last year alone, sales dipped 8.7 percent, while the cost of a putter rose 5.3 percent.
"The rising price is certainly a factor in declining sales, especially in this economy," says Tom Stine, co-founder of Golf Datatech. "They cost more so you don't change them at the turn like you did when they only cost $50. But there are other factors, not all of them negative, contributing, too."
Chief among them is the dramatic increase in the complexity of putter designs. For years putters were simple, cast clubs. Then came inserts and the promise of better feel. But feel is a tangible intangible that has more shades of gray than a funeral director's suit closet. As one club pro said of this blurry benefit, "OK, it's soft. Soft to who?"
"Ten years ago inserts were everywhere," says John K. Solheim, VP of engineering for Ping. "Now putters use multiple materials, weights, adjustability, etc. Everyone can get their hands around a story that promises a better roll on the green and more forgiveness on mis-hits."
Having that story, says Matt Molloy, president of Rife Putters, is why people are paying more, but buying less.
"There is still a level of impulse to buying a putter, but it's not close to what it was," says Molloy. "Technology has increased, and more golfers are being fit. That gives them reassurance the club is right for them, so they are less likely to banish it on a whim. Today, when a person makes the commitment to buy, they are willing to pay. They won't waste $100 when they know the $150 one is right for them."
Still, the putter market remains tricky for consumers and manufacturers alike because the flat stick is still the least quantifiable club in the bag. Companies tout drivers' distance and promote how much wedges spin, but with putters there's just one highly volatile metric golfers care about—does the ball go in the hole?
That has led to a drastic increase in the number of choices as puttermakers seek to create a product for every stroke imaginable. In 1999 Golf Datatech tracked 29 putter models. In 2008 that number doubled to more than 60 putters of every shape, size and playing characteristic. What is brought to market, too, is a bit of a guessing game.
"The breakdown of blades versus mallets is cyclical and difficult to predict," says Solheim. "The same holds true on some designs. Consumer preferences evolve, and then it gets to a point where there is pushback. We saw that with the size of mallets, which is why many are not as large as they were a few years ago."
The fickleness of consumer preference also is why some putter lines have expanded in the past decade. "We design putters to satisfy the personal preferences of golfers," says Paul English, director of brand marketing for Odyssey. "It takes many different head styles, hosel treatments, finishes and insert types to do that." And Molloy is quick to point out that the expansion is far from over, "There's still a lot of room to grow in putter technology and creativity."
More technology, more choices and not a rollback in sight. Sometimes flying under the radar isn't all bad.