News
Golf World February 16, 2009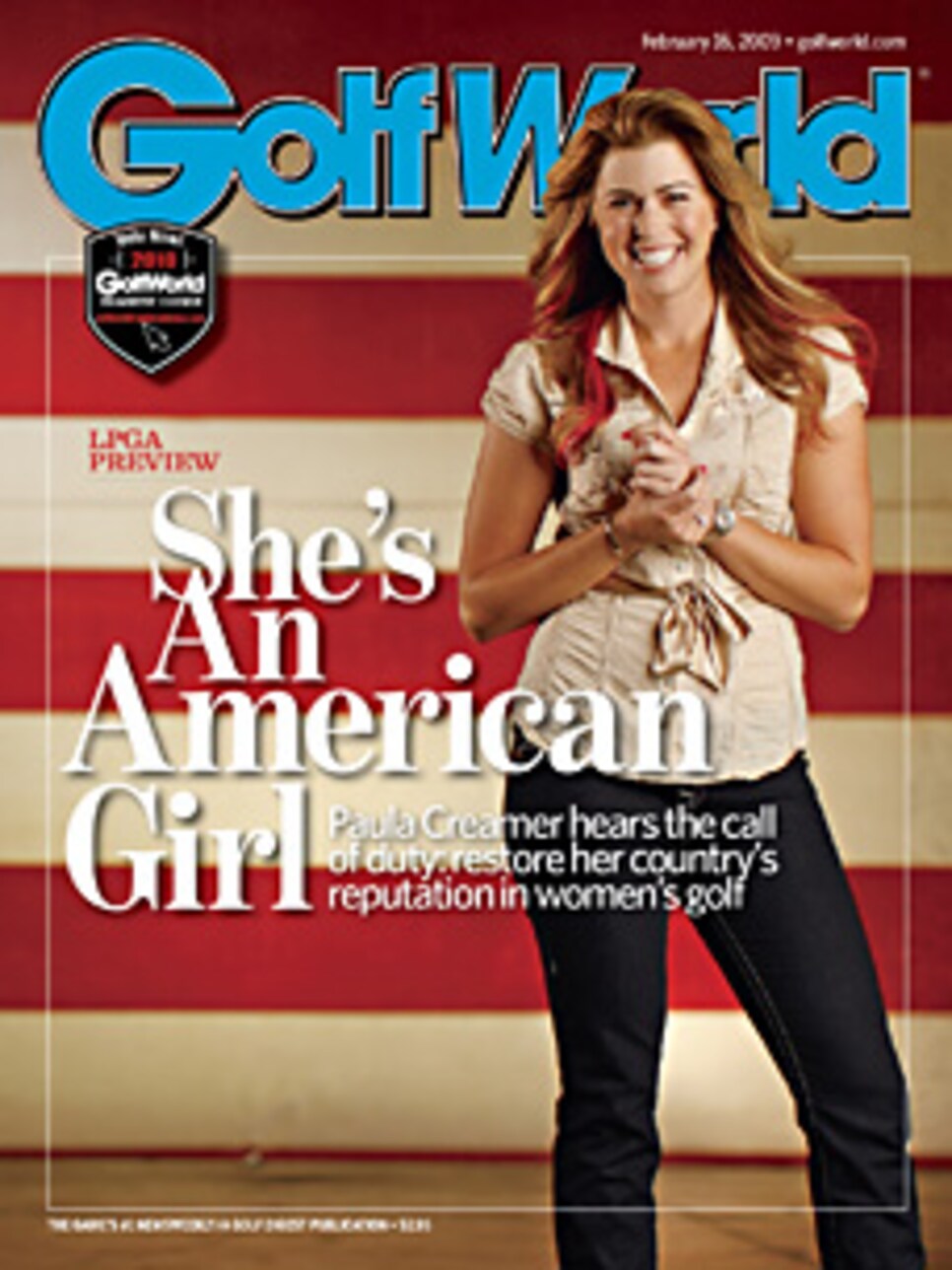 Cover Photo By Ben Van Hook
Entertaining at Masters likely to dip
It's a boy for Tiger and Elin Woods
Madoff list includes sponsors, Floyd
LPGA pioneer Jameson dead at 89
Club tweaks helped players take on a different Torrey
A legit plan to get top pros to play weak-field events
The LPGA benefits from having the voice of its founders heard
Tim Finchem spoke, but did the players get the message?
A slimmer John Rollins shed no tears after runner-up finish at Buick
Paul Goydos and his 'sketchy game' returned to work at Torrey
Carry on: Throat cancer can't stop Baddeley's bagman, Pete Bender
Greg Norman no longer in need of an invite to play in Houston
Since when does second-place qualify as a reason to be happy?
A quintet of players to watch on the developmental tour in 2009
Auburn's Candace Schepperle keeps a level head on her shoulders
Nick Watney takes his first outright lead at the Buick Invitational on the 72nd hole to edge John Rollins for his second career victory
As jilted SBS knocks the LPGA's new, lucrative deal with a Korean cable TV provider, the unanswered question is: Was this a good move?
An American hasn't topped women's golf in 15 years. Paula Creamer, a veteran at 22, is aiming to change that