News
USGA's Barbara Douglas Makes History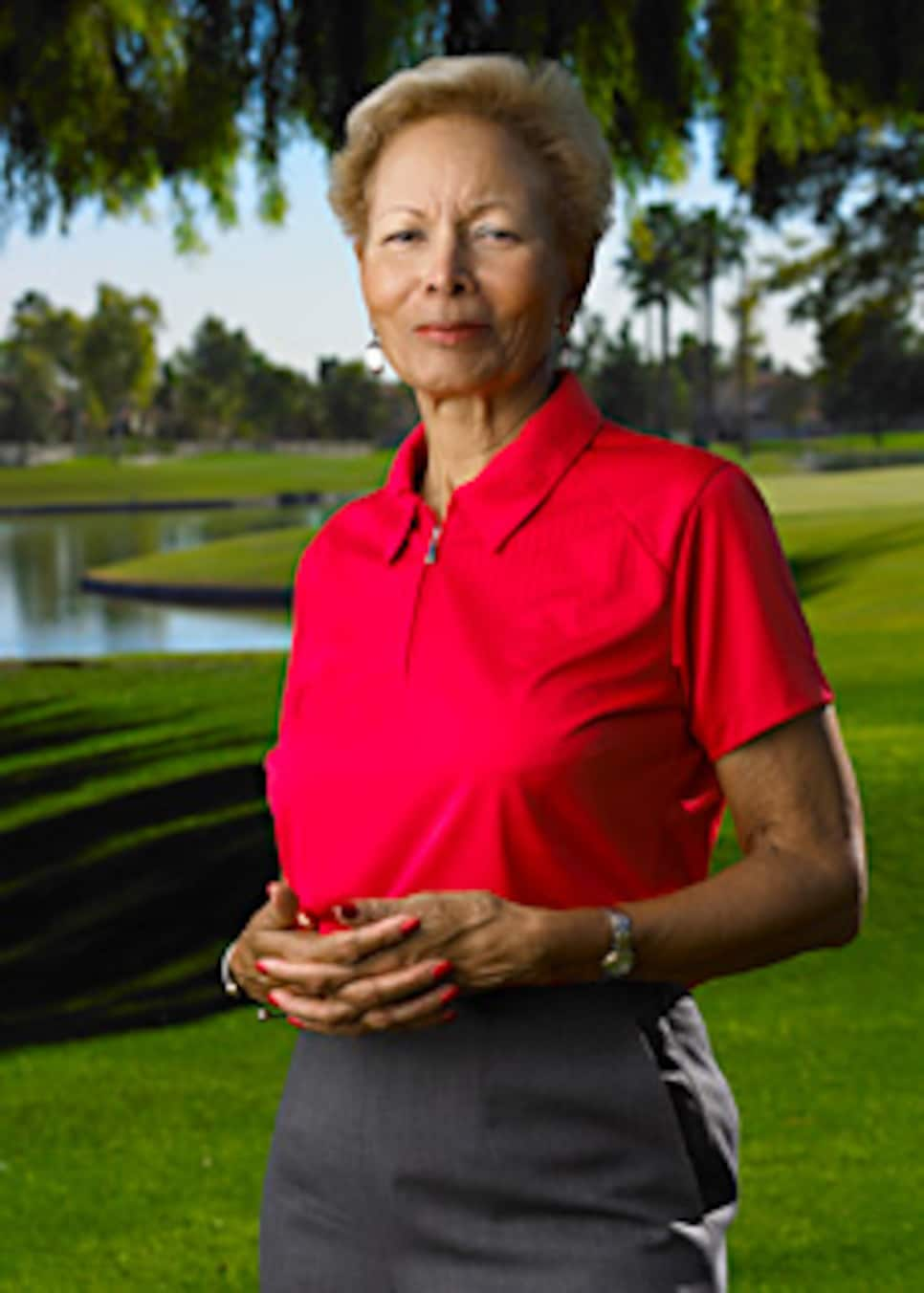 She was 25 and already working her way up from the secretarial pool to the executive ranks at IBM when Barbara Douglas took up golf. "I got moved to Toledo, Ohio, and I was single," she recalls. "What do single people do in Toledo? They play golf." In short order, she developed an affinity for the game that manifested itself on the course -- she has played in the U.S. Women's Amateur Public Links four times -- as well as off. Joining the USGA Women's Committee in 1993, Douglas also served as president of the National Minority Golf Foundation from 1997 to 2005. At the recent USGA annual meeting, the Chicago native became chair of the USGA Women's Committee, the first African-American to serve in that position.
*What does being appointed to lead the Women's Committee mean to you? *
BD: When I look back at all of the things that have happened in my life, this is one of the most significant. It's a role-model experience. I worked my way to this position, and it shows others that it can happen if you put in the work.
Do you feel much pressure, being the first African-American?
BD: I want to be successful, and there are things that I want to accomplish, and that is more on my mind probably because I'm a minority. But I need to do this for me and the organization and the people on my committee.
What are some of the goals?
BD: I'd like to see more women taking advantage of the opportunity to play in our national championships. Having done that myself, the thrill of getting there and competing is like nothing else. I'd like to increase entries and get more people involved in trying to qualify for USGA championships.
Additionally, I'd like to work on visibility. I don't think that people know a lot about the USGA, the women's championships and the things we do. We still fight the [perception] that the Women's Open is an LPGA event. I'll say to people, 'I'm involved in women's golf.' 'Oh, the LPGA?' [they will ask.] 'No, the Women's Open.'
How do you go about trying to do those things?
BD: One of the keys is the women's golf associations around the country. They're our arms and legs to create the growth in entries and visibility. We have to help them by giving them some tools to utilize the resources they have. I've talked about developing something for their websites that promotes the women's game, that promotes the U.S. Girls' Junior, etc.
[Ljava.lang.String;@5cfe2208
Lancaster (Pa.) CC was just named site of 2015 Women's Open. There seems to be a trend where the USGA is going to courses in smaller metropolitan areas with the event. Is that the model?
BD: Obviously, the quality of the courses, that's the No. 1 issue in all our championships. But beyond that we're looking for places with community support. We have to go to places where we're not going to compete against a lot of other activities. If you go to metropolitan New York, you've got so many things going on. So yeah, we're looking at places where we can be almost the only game in town.
Can the Women's Open make a profit?
BD: I believe it can. It's not going to happen in the next two years. That's part of working on building our entries, building our visibility.
With more women turning pro to try and make a living, some fear that the mid-amateur and senior amateur games are being affected. What can you do to combat that?
BD: There are concerns, for just the reasons you said. Women play college golf, and they turn pro or go to work, get married and have a family. For the latter, we need to reach out and tap into their competitive nature. At some point they enjoyed that competition. We need to get them thinking along those lines and get them to appreciate they probably can still play at a high level. We've got to get them to get past any nervousness and just go give it a try.