News
Brown Still Relishing Memory of Ryder Cup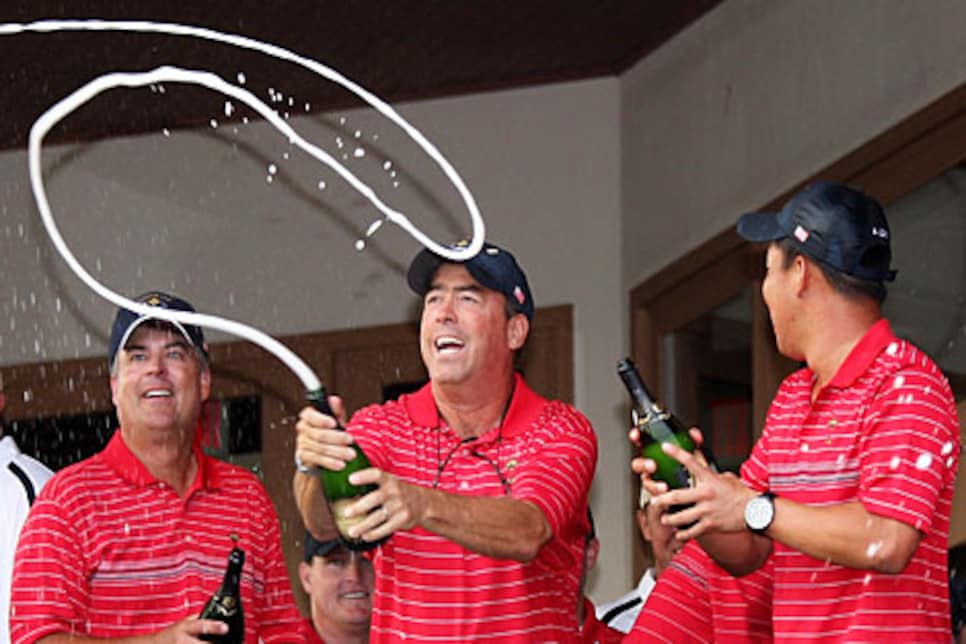 Browne played a key supportive role in American Ryder Cup victory.
As it turns out, Paul Azinger had to do a bit of a selling job before Olin Browne agreed to serve as an assistant captain at last month's Ryder Cup. Then again, Azinger has proven he can sell you a bucket of sand in the desert.
"It didn't take long for me to change my mind," Browne said. "Or for him to change my mind for me. When Paul first called, I turned it down. I didn't think I would bring anything to the table. I'd never played in a Ryder Cup. I mean, that's the pinnacle, the world stage, and I'd never been there. But I listened to Paul, and about 30 seconds after telling him no, I was on board. And if anybody ever asked me to do it again, I would accept in a heartbeat. The two greatest experiences I've had in golf were that and playing the Masters. I had chances to play Augusta National, but didn't want to go there until I qualified. In 1998 I made it, and it exceeded all my expectations. So did that week in Louisville. It was unbelievable."
After the Ryder Cup, Browne resumed playing at the Turning Stone Resort Championship and Valero Texas Open, where he finished T-56 last week. "If I can finish the season strong, that would be nice," he said. "If not, I'll have to go to Q school. I love to play. I started the game late, so I'm not done with it yet. I'll be 50 next May. This has been my home since I was 32, but there's the Champions Tour to consider."
Browne refuses to define his tour of duty beside Azinger as a sacrifice. "On the contrary, it was an honor and a privilege," he said. "Paul poured two years into that, but I didn't. What he did was brilliant. And when he put me in charge of the Redneck Pod [Boo Weekley, J.B. Holmes, Jim Furyk and Kenny Perry] it felt like an early Christmas present."
Browne was intrigued by one of Azinger's professed post-Ryder Cup options: representing players in an association. "Lots of guys are unhappy with the way things are going on the PGA Tour," he said. "They feel disenfranchised. But to do something like that, you need the players behind it, including the big guys." Azinger has not made clear whether he would return as 2010 U.S. captain, if asked. "He was born for the job," concluded Browne. "Filling those shoes will be a tall order, but it's not for me to say whether he should do it again."