News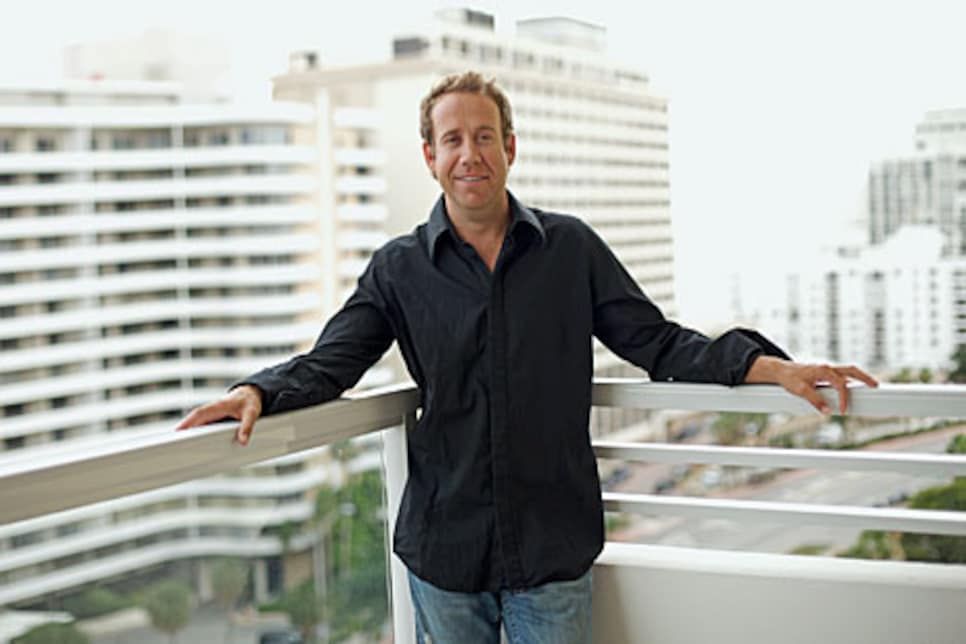 At home in Miami Beach, Compton is savoring life.
Two days after Padraig Harrington parked the claret jug back in his garage, a golf pro was giving a morning lesson to a lawyer with a 20-handicap on a shady corner of the driving range at the most public of public courses. Taking off into the muggy, July wind off Miami Beach, planes seemed to buzz the end of the practice ground built so close to a major airport you could almost hear the boarding announcements while the range balls knuckled through the air, either because of a bad weight shift and a poor grip or maybe because the wobble was original factory equipment, installed the same time the red stripe was painted on. The only remarkable thing about the scene, outside of the fact that the teacher was dressed in baggy shorts and running shoes and looked more like a skateboarder than a golf pro, was that slightly more than two months before, this particular golf pro was lying on a table without a heart in his chest.
Erik Compton couldn't help himself. He could only give advice for so long before he had to hit a couple of drives, too. He didn't go at them hard that day, the impact making a cheap, annoying clank, the shots flying a mere 250 yards or so instead of the surprising 300-plus his 5-foot-8, 155-pound body was once capable of producing. In the macabre humor common to practice tees, particularly the scruffy ones, a friend and mentor of Compton's cautions him not to swing too hard lest his chest pop open and they have to pick his liver up off the ground. It's hard to catch a break on a practice tee, even if you're a walking miracle.
Plenty has changed since Oct. 3, 2007, when Compton suffered a near-fatal heart attack while fishing. A victim of cardiomyopathy (a disease affecting the heart muscle), Compton received his first transplanted heart at age 12. The median duration for a transplanted heart is 11 years. Compton's lasted 16. It is the painful reality of transplantation that every life-saving act is preceded by tragedy. Compton's first donor was a 15-year-old girl named Jannine (Ed. note: last names are withheld) who enjoyed hanging out in the garage with her older brother, Brian, listening to his rock band practice—no doubt badly. Riding in a Hyundai with her mother and her divorced mother's boyfriend on their way to rent a movie at Blockbuster, they were struck from behind by a drunken driver in a Buick, sending their car careening into a Mercedes. Mother and daughter both died. "A light switch turned off and all of a sudden my life was kind of different," says Jannine's brother, who was 20 at the time and had no other living siblings. "Things kind of went south for me, financially-wise. After the accident, it was kind of weird. I had a mortgage." Instead of going to college, he went to work.
On Feb. 26, 1992, prepped for surgery and lying on a gurney in Jackson Memorial Hospital in Miami, 12-year-old Erik heard the helicopter delivering his new heart, his new life. After the passage of time, he wrote letters to Jannine's grandmother, Janet, who has since died. "I was really glad that she kept in touch with him," says Brian of his grandmother. "It really helped her to deal with everything that happened. Just to know that something good came out of something totally unchangeable, unpreventable, for us."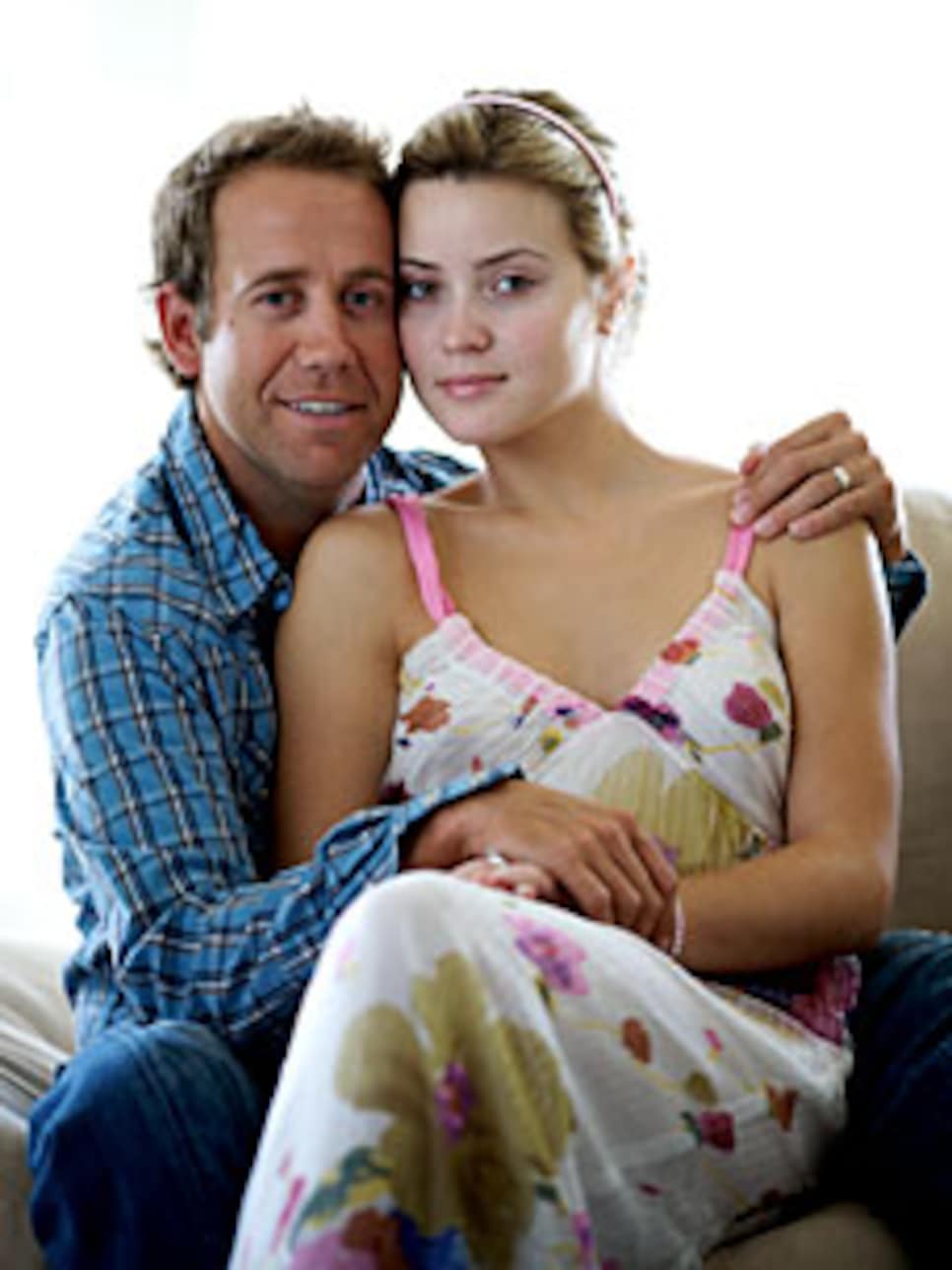 While heart transplantation is statistically an enormously successful therapy, failures occur for three primary reasons: acute rejection, infections and a condition called chronic vasculopathy, a progressive disease of the coronary arteries. Think of the latter as a kind of slow, inexorable, closing of the arteries and eventual failure of the heart. That Compton's first transplant lasted 16 years before succumbing to it is easily at the upper range of expectations.
Not knowing how serious the heart attack was when it commenced last October, Compton drove himself to the same hospital where his transplant was performed, running a toll booth on the Dolphin Expressway, for which he received a moving violation in the mail the following week. In the car he anxiously made a series of cell-phone calls to family and friends, both to alert the hospital that he was on his way and to say goodbye. By the time he reached the emergency room, he was coughing up blood and needed assistance walking. "I'm looking straight at my dad [Peter], and they have to close the curtains. He walked into this chaos going on. He didn't know it was going to be that big of a situation," recalls Compton. "[The doctors] have to do their work. It might have been the last time I ever see him. It's like my dad, looking at him, wasn't even that frantic. Just sort of like he expected, eventually, that that day would come, you know? It was weird."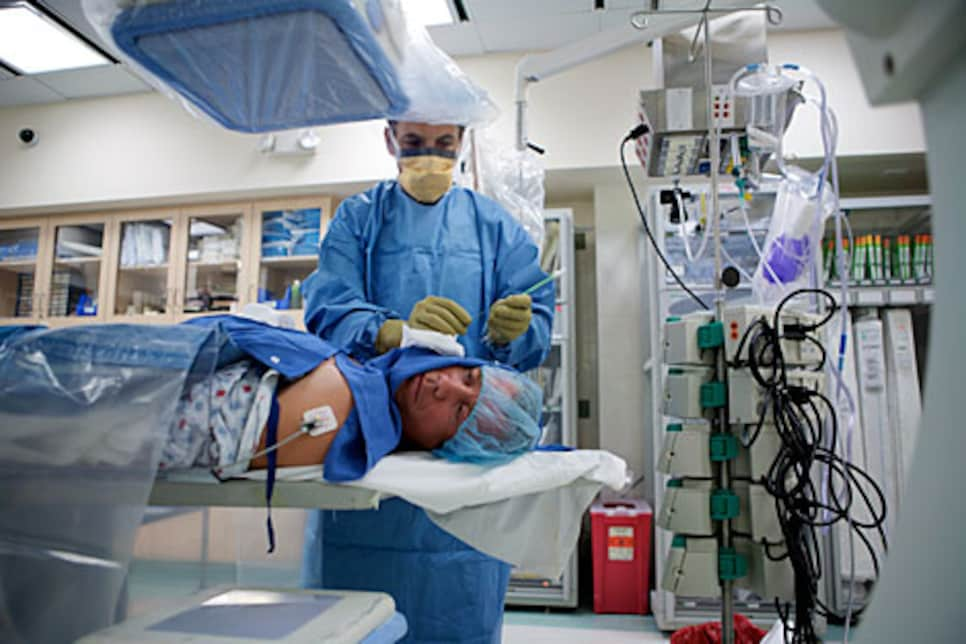 From the day of his heart attack on, Compton's condition worsened, gradually at first, and then precipitously. On May 14, he was hospitalized for observation. Doctors began using Milrinone, which improved the functioning of the heart and also placed him in a more dire category, increasing his chances of receiving a transplant. "I was obviously scared at that point that I was going to get another heart attack," Compton says. There was no point in further medical procedures—the damage to the heart had been done. "They weren't going to go in there and do any more stents. They wanted to get me a heart quick," he says. He was fitted with a PIC line to dispense the Milrinone directly to his heart and was set to go home with a nurse to provide 24-hour care when Dr. Si Pham, his surgeon and a friend of the family, called. "He says, 'Oh, by the way, stay in the hospital because we found a heart for you,'" Compton says. The 14-hour operation was performed May 20.
One thing that can be said without fear of contradiction: Heart-transplant surgery is not non-invasive. It's about as invasive as it gets. The rib spreader operates like a stainless-steel window crank. Electrocautery seals bleeders in the chest cavity, filling the nostrils with an odor of burning flesh that lingers like a sour memory. The ailing heart is removed and placed in a pan, sometimes before the new heart is even in the room. It arrives in an Igloo cooler filled with ice. The heart is in a Lock Lock container, the kind that advertises itself as absolutely air tight, floating in an icy saline solution. The nurses check the paperwork quickly. Even a heart leaves a paper trail.
The operation has three distinct stages. The first is a flurry of activity. Surgeons prepare the chest cavity, removing implanted pumps or other devices. The anesthesiologists take sets of blood tests and monitor a rack festooned with hanging medicine bags, tubes and syringes, too many to count. Someone runs the heart-and-lung bypass machine. Somebody else makes certain the patient's body temperature, lowered for the operation, remains constant. Nurses set out instruments and keep track of how far away the donor heart is. If you wanted to pick a time when bad cell-phone reception is its most aggravating, this would be it. If you wonder if the surgeon worries how long the donor heart has been outside the body, the answer is, only every second.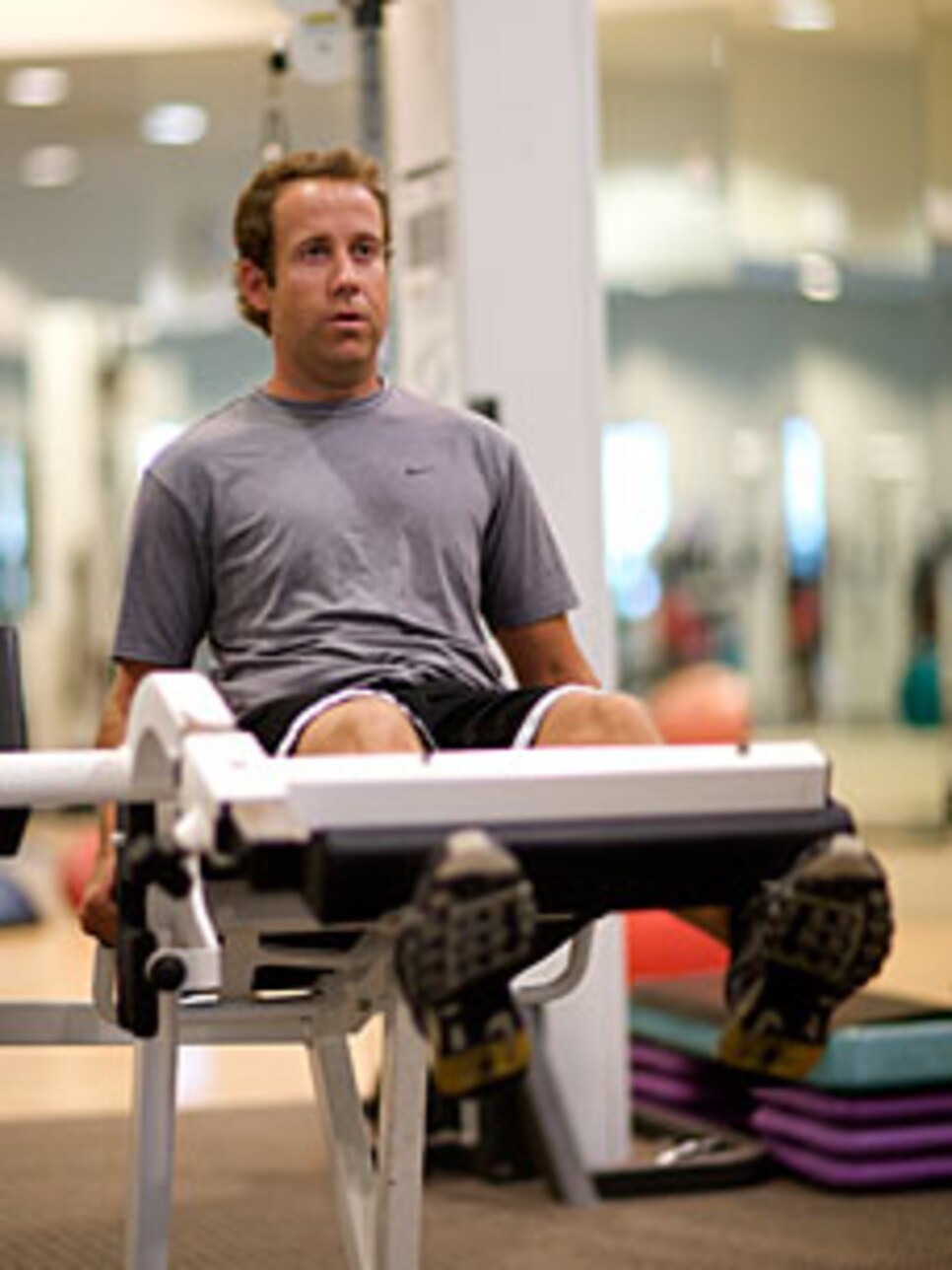 When the new heart is placed in the patient, the operating room becomes oddly quiet while the surgeons, often one on each side of the chest, reconnect the five major veins and arteries. The needles and the thread make the only sounds that matter. In an orderly progression oddly reminiscent of a pre-shot routine performed under the most severe pressure, everything is attached and tested before two paddles that look like spatulas made for flipping dollar pancakes are placed against the heart and it is jolted back to life. In a room dominated by green fabric, yellow antiseptic and crimson blood, the attached heart becomes a pink blossom. In a stroke of good fortune for us, it turns out the human heart just wants to beat. In the third stage of the operation, the flurry of activity resumes as the doctors crash to insert drainage tubes, get the meds just right, close the chest, shut down some machines, push them out of the room and start others in their place. At 14 hours, Compton's surgery took longer than usual because of trouble controlling the bleeding.
"They wheeled me in, and the next thing I remember was waking up in the ICU like two-and-a-half days later," Compton says. "I was thinking, 'Man, what have I done to myself?' I could feel the stress of just lying there, not being able to move. I was intubated. I felt like I couldn't breathe and I really was breathing. It's just a hopeless feeling. I had 17 IVs in me. I had seven chest tubes. I couldn't feel my leg, so I didn't know what was going on with that. And I had a lot of hallucinations and stuff."
Compton's third heart came from an ex-collegiate volleyball player, Isaac, who lived his life very much as Compton himself had. Both were well-conditioned athletes with ripped, muscular bodies. Both liked dancing, the outdoors and going fast. On vacation, Isaac was struck from behind on his motorcycle, killed by a hit-and-run driver in a '99 Dodge Ram pickup truck. His obituary said, "in his giving spirit, he chose to be an organ donor."
Dr. Carmelo Milano, a cardiovascular and thoracic surgeon at Duke University Medical Center in North Carolina, performs 40 to 50 of the approximately 2,000-plus heart transplants done annually at 135 hospitals in the United States. Though the figures naturally fluctuate, at any given moment there are roughly 100,000 patients nationwide with some form of an end-stage heart condition. Of those 100,000, roughly 4,000 are on a waiting list for a transplant. Of the 2,000 or so transplants performed, somewhere between 2.4 and 4.6 percent are repeat procedures. "The first thing I always wonder at is, during the time of such a tremendous loss, how is it that a family thinks about providing a gift to somebody else?" says Milano. "I'm always amazed that we get these donated organs. Regardless of whether you're a medical person or a layperson, the heart has great symbolic meaning to people. It is somehow a bigger deal when that gift is given."
Compton made phone calls to family and friends, both to alert the hospital he was on his way and to say goodbye.'
During the months Compton was waiting for his second transplant, largely spending his days in his condo in Miami Beach hand-tying fishing flies he wasn't sure would ever get wet, he thought perhaps the time finally had arrived to speak with Jannine's brother. In the end, it was a phone call he couldn't make. Would he be asking a brother to suffer his sister's death a second time? How do you say thank you for a life lived? He had had Jannine's heart longer than he had the one he was born with. He'd had it longer even than she did. She was there when he became an All-American at the University of Georgia, a member of the 2001 U.S. Walker Cup team. She played the Nationwide Tour for six years. In the movie Apollo 13, Bill Paxton watches through the porthole of the damaged spacecraft as the L.E.M. (Lunar Excursion Module) that served as the "lifeboat" for the three astronauts is jettisoned into space. He says, "She sure was a good ship." As memorable as Paxton's line is, this time art can't even scratch the surface of life, of the gratitude Compton feels for his lifeboat. "Personally, for me, I felt like I had such a great life, and I owed it to her, somehow. Part of her is still in me, even though her heart is at rest. I prayed about that," he says.
Hospitals buzz when word gets around a heart transplant is going to take place. In that emotional mixture of the prospect of almost surely saving a life and the respect for the loss of another, friends and family of the recipient gather in anticipation and worry. "I called everybody I knew and told them I was going in, and everybody came right away," Compton says. He reached his friend and teacher, Jim McLean, by cell phone at a baseball game in San Diego. Compton prepped himself, shaving his chest, arms and legs. "I was jacked up like I was ready to go on the first tee or something," he says. Finally, Compton was taken downstairs to the basement with just his immediate family and his girlfriend, Barbara Casco, a 23-year-old wavy-haired blonde Argentine he had met at the gym when he was trying to rehab after the heart attack. Those emotional minutes before they wheel you into surgery are, "enough stress for a lifetime," he says. Compton didn't know then that Barbara was pregnant. In fact, because of the medications he has been on most of his life, he didn't know he could father children. He and Casco were married in a ceremony at the beach Aug. 10 just an hour or so before Harrington won the PGA Championship.
Compton may need a cart, but he hopes to have a chance to play competitively again—perhaps this fall.
Tour pros Chip Beck and Denis Watson pitched in to buy the newlyweds a vacation package for their honeymoon. Peter Compton, once a singer for the cruise ship line where he is now an executive and where he met Erik's Norwegian mother, Eli, sang the song "More" at the wedding. "I'm up there looking at the two of them, and I started to sing and got all choked up," he says. The lyrics begin, "More than the greatest love the world has known." "I got through the first line, and all of a sudden I had a big lump in my throat," he says. "Longer than always is a long, long time," it continues.
When he began coming out of the anesthesia in the ICU, Compton had visions or hallucinations or pick a word that suits you. "I had a very spiritual feeling," he says. "I felt like I was seeing angels. It was very bizarre. I felt like I was thrown back into Biblical days. I felt like I had angels standing next to me. They were very, very tall. And armored. They were strong guys, just standing there, protecting me. But it was all in dream form. Then I saw Jesus showing me his scar, telling me, basically, that it was OK."
This recovery has been easier for Compton than it was when he was 12. To begin with, his body is stronger. It's already got the anti-rejection medications in it. And, since doctors have discovered that more modest amounts work just as efficiently, he didn't have to take the massive doses of steroids that made him blow up like the Stay Puft Marshmallow Man after the first surgery.
Compton stopped taking pain medications after two weeks and was able to sleep without discomfort after four or five. He hopes there will be opportunities to play tournament golf again, maybe as soon as the Nationwide Tour's Miccosukee Championship in Miami in October, or perhaps further down the road in the nearby Honda Classic next spring—if he gets sponsor's invitations. He is even thinking about the first stage of PGA Tour Qualifying School. "I know when I return to golf, it's not going to be the same as it was. People are going to be looking at me like I'm some kind of bionic guy," he says. Now, the first week of September, not even a full year after his near-fatal heart attack, Compton is already practicing, trying to recover his game. He has sent his application for Q school. Fortunately for him, the first stage is in Florida.
"You have to do something good again to get back into the game," he says. "Nobody's going to hand me anything. I'm going to have to go out and work and get good again, get my body in shape, and that's going to take some time, for sure."
At this point Compton doesn't know what his limitations will be. While his golf swing has returned, his stamina hasn't. At the suggestion of his doctors, he is sending the tour a letter formally requesting the use of a golf cart, as Casey Martin did. And, of course, passing one of the tour's new drug tests would be an utter impossibility. So much remains unknowable. The feeling in his left thigh, where the heart and lung bypass machine was attached, will probably never return and, in a peculiarly American quandary, his insurance will run out in a year or so. His body won't feel the same in three months as it does now, nor does Compton know how it will be three months after that. And, in any event, he is not convinced a career grinding to make cuts on the Nationwide Tour is the best use of his time anymore.
"People go through life and ignore all the signs of things that are out of their control. I don't do that," he says. "We're in the ultrasound and [Barbara and I] finally see the baby's heart and I'm just coming out of a heart transplant. I'm seeing the heart beat, and it's something I've struggled with my whole life, you know, and then I ask the due date and they say Feb. 26, and I just laughed." It is the anniversary of the day Jannine's heart became his.
I had a very spiritual feeling. I felt like I was seeing angels. ... I felt like I was back into Biblical days.' Erik Compton
"God has made this for a reason. I feel like I can tell people about it," Compton says. "It's not just something I believe, it's something I've seen. I'm not a crazy guy. That's the whole thing about transplants. Some crazy tragedy, this guy is killed, and I'm having a new life. There's nothing better that could have happened out of a bad situation. For him to be able to save my life—several lives, really—through the evil, something good comes out of it."
Compton is in a hurry to go fast again. He glides in and out of traffic on the Dolphin Expressway in his black BMW convertible on his way to give a lesson and earn a few bucks. No tickets this time. Maybe his future will be playing. Maybe not. "Through this whole experience, I feel like I have to tell my story," he says. "Whether I share that through playing or whether I share that through being able to talk to people, it's something that I'm supposed to do." The clock has been reset, and he can feel it ticking with every beat of an athlete's heart.