News
How On Earth Is Padraig Not No. 2?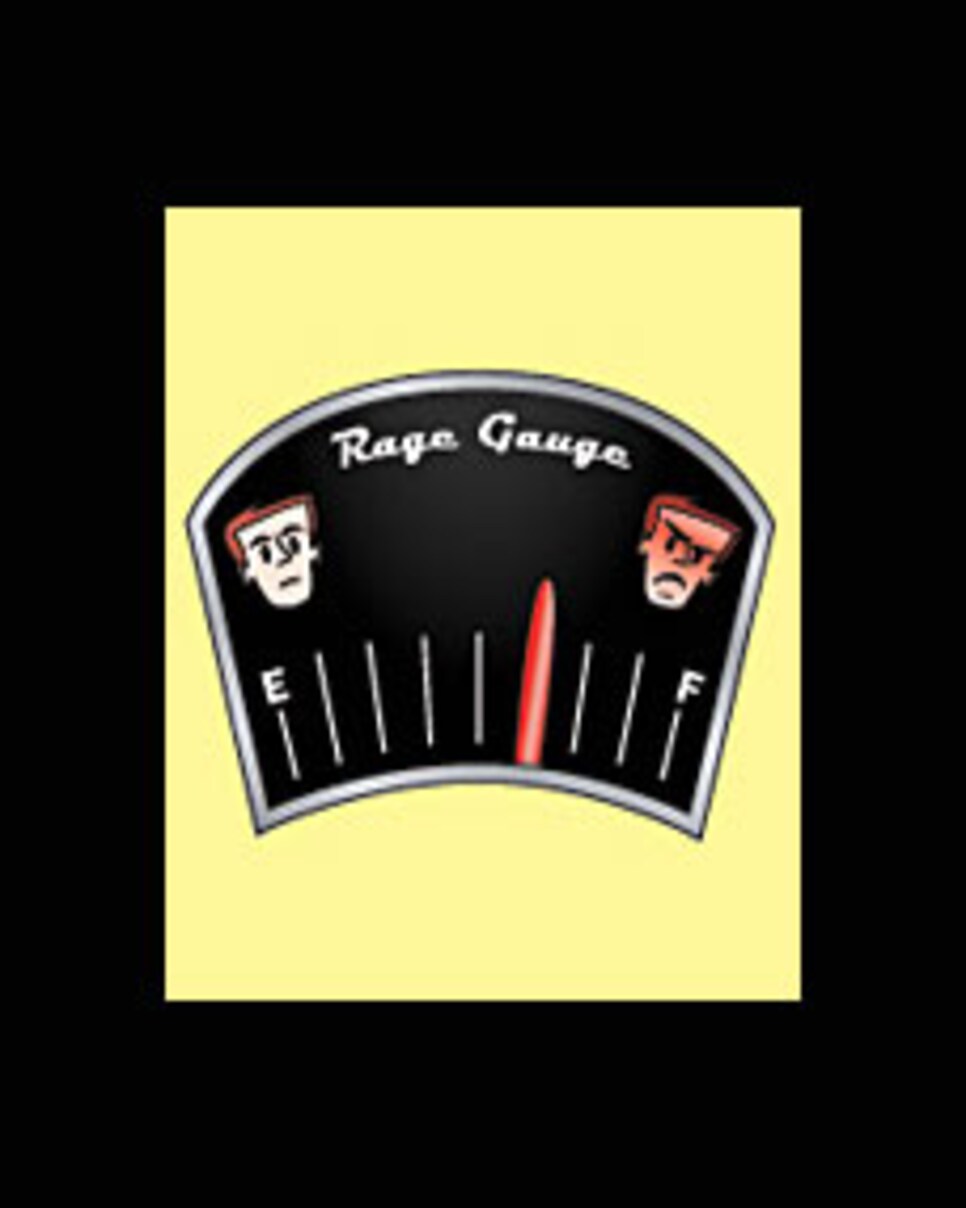 Ten years ago nothing replenished the Angry Golfer's material coffers more often than the World Ranking. The formula used to identify the game's top players was flawed to the extent that the system lacked credibility -- the loudest echoes usually came from tour pros. On the practice range, you couldn't swing a dead cat without hitting someone who wasn't a fan.
Numerous modifications have made the ranking legit, although I need help understanding how a guy can enter July at No. 14, win back-to-back majors and climb to no higher than third, still trailing a dude who hasn't won a major in 2½ years. I didn't expect Padraig Harrington to unseat Tiger Woods atop the list -- Lord Eldrick has enough points to remain No. 1 until 75 years after his death -- but Phil Mickelson has just two wins in 2008, and one of those was at Colonial against a mediocre field.
If Harrington had entered the British Open outside the top 50, I'd have a harder time smelling the flaw. The key to the ranking is balance: proper emphasis on the immediate past with respect to the entire period during which points are earned. In Paddy's case, there's not enough short-term reward. He wasn't having a terrific year prior to Royal Birkdale, but it's not as if he was playing off a 12-handicap, either.
Is there a perfect system? Sure, and my grandmother can drive it 300 yards into a two-club breeze. As of a few days ago, there was no arguing the identity of the world's second-best golfer. Philly Mick added successive majors to his portfolio in April 2006. Woods did it for the third or fifth time that August depending on how you count the Tiger Slam, and now Harrington has matched Mickelson's half-grand contraband haul with his third big trophy in six starts.
Just 11 more of those and we'll have something else to argue about.