News
Golf World August 1, 2008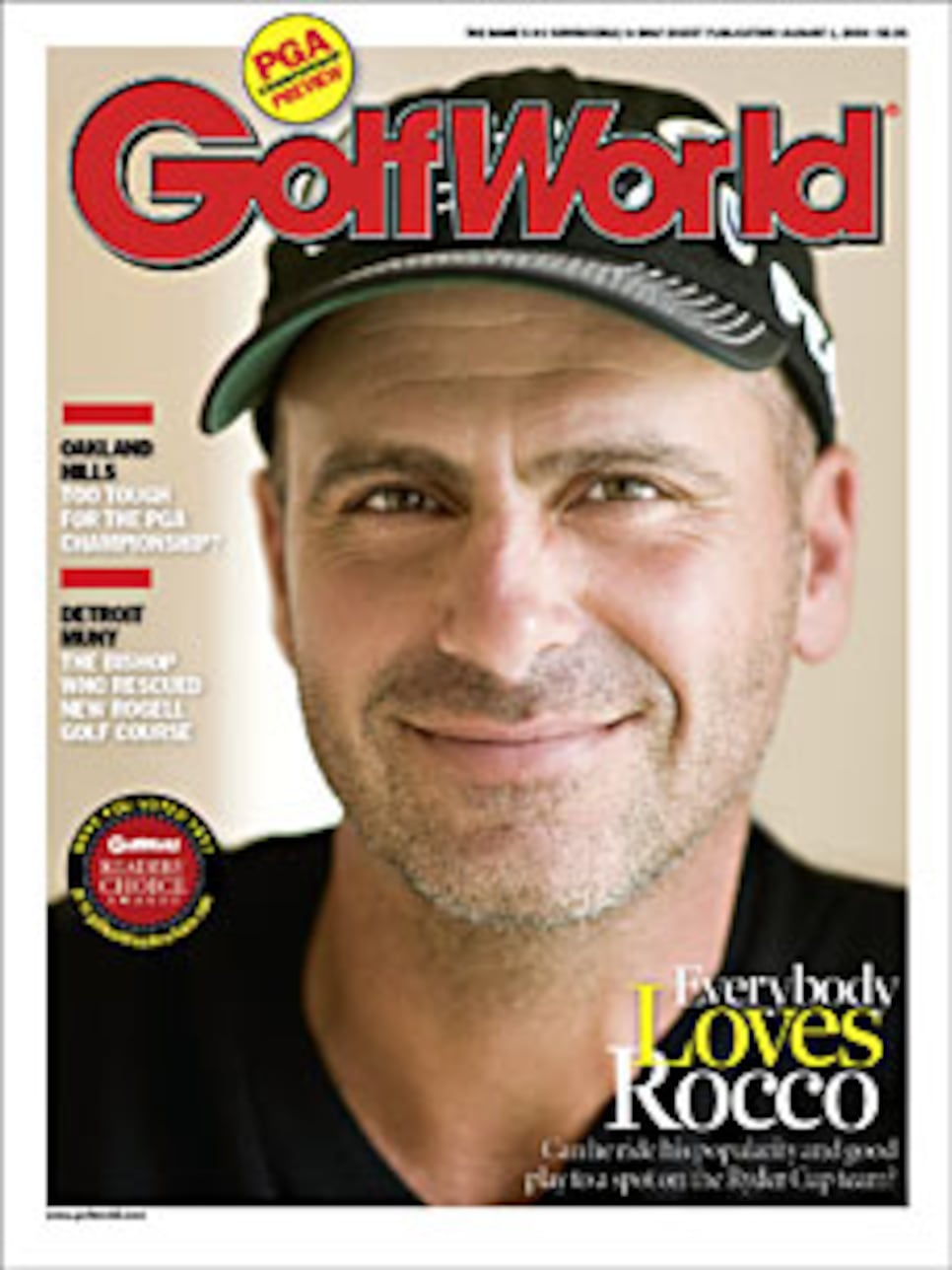 Cover Photograph By Dom Furore
Giuliani's son sues Duke over dismissal.
Ginn to drop one LPGA sponsorship.
The man who had Nicklaus' number.
Pros say long putters are far from a sure thing.
Azinger can avoid Ryder Cup ridicule only by winning.
First Tee kids know there's more to golf than keeping score.
Bruce Vaughan goes the Tiger route, winning Senior British on a bum knee.
The Shark casts a (designer's) eye toward Turnberry in 2009.
A birdie barrage on the par 4s lifts Chez Reavie to his first PGA Tour win.
Mike Weir comes up short in bid to win his national championship.
Playing through pain, a hurting Scott McCarron does well in Canada.
Anthony Kim's game and wardrobe malfunctioned Sunday at Glen Abbey.
Natalie Gulbis draws on memories to produce a solid showing at the Evian.
The 50th Porter Cup produces a "career highlight" for Adam Mitchel.
Chez Reavie, steeled by intra-club play against fellow pros at home, breaks through at the Canadian Open.
Improved health and some timely putting propel Helen Alfredsson to the Evian Masters title in a playoff.
Alexis Thompson, battle-tested at 13, picks off her first USGA title, the U.S. Girls' Junior, convincingly.
Lush conditions, challenging rough and some Rees Jones tweaks restore Oakland Hills as a certifiable monster, sure to protect par.
Reinvigorated by his U.S. Open loss, Rocco Mediate heads to Oakland Hills eager to lock up a Ryder Cup spot.
Ten miles from Oakland Hills, a beleaguered 94-year-old muny has a new lease on life thanks to a cleric and his church who saw promise where, for too long, there was none By Pete McDaniel.