News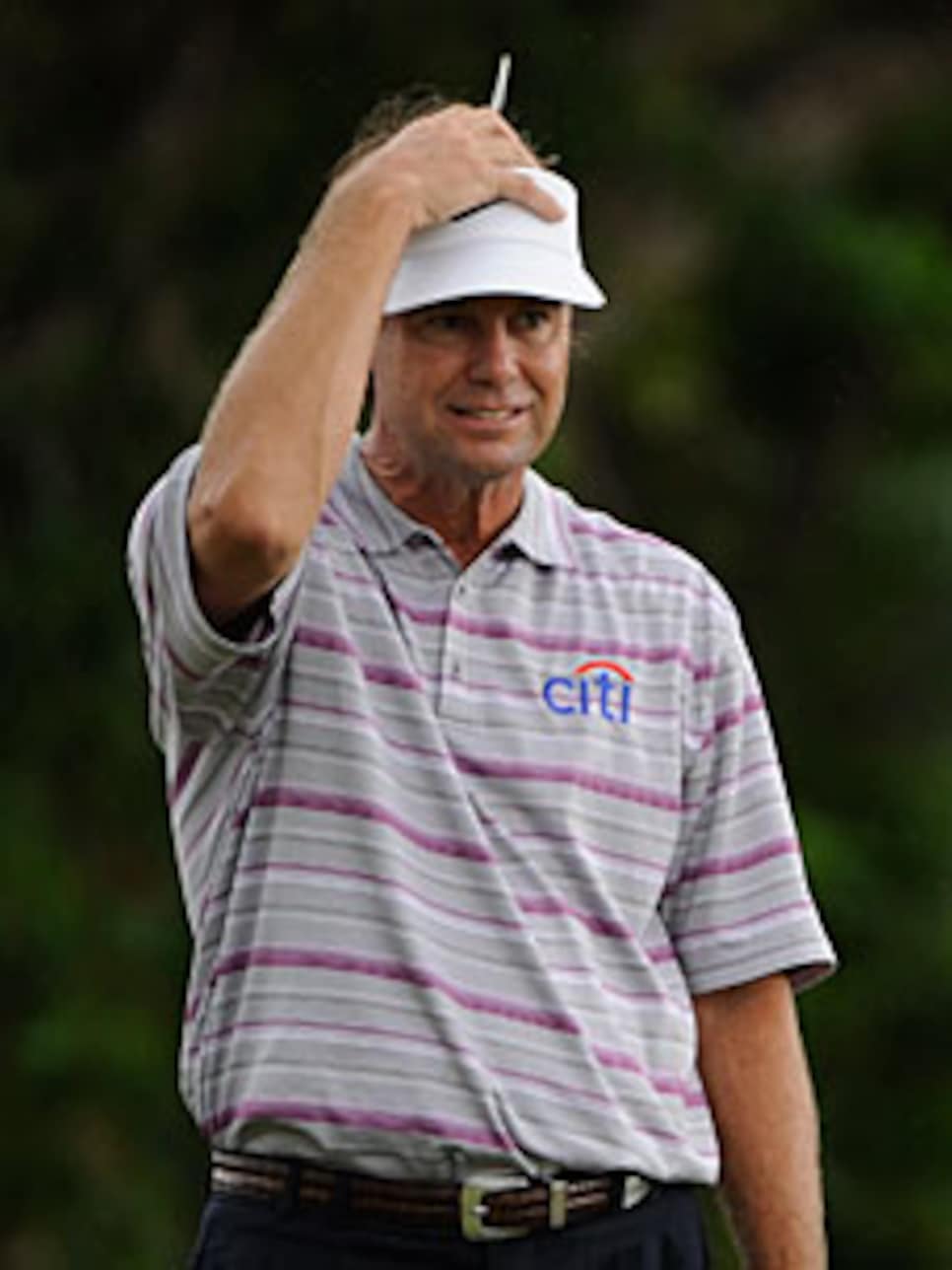 *"They call me Mister Tibbs." *
—Sidney Poitier, "In the Heat of the Night"
And right now they call you Captain Azinger, too. Better enjoy it while you can. When that first mismatched, round peg, square hole, what-was-he-thinking foursome pairing begins giving off the odor of three-day-old unagi, they'll turn on you like Kimbo Slice. And that's just your friends. The rest of us will call you the worst Ryder Cup captain since, well, the last worst Ryder Cup captain.
It's true that with four captain's picks, no previous occupant of your high office has ever enjoyed the suck-up quotient you do. So kick back and enjoy it. Send the boys to Starbucks to get you a grande decaf caramel macchiato. Have them fetch your dry cleaning. Need Aunt Winnie picked up at the airport? They'll gladly do it or send their agent. For the next week or so, you'll find it impossible to lose at foosball, Ping Pong or eight ball—anything where the score isn't kept by a computer or a kid.
Don't get up. They'll find the remote for you. Need another bag of balls? Here, Cap'n, take mine. Fill up the Range Rover? They'd take out a loan.
The worst mistake you've made so far is calling Captain Faldo "Captain Faldo." Didn't you get the memo from CBS that he's a changed man? Let's let bygones be bygones, I say. In a few months, when his first "you-did-bloody-what?" foursome starts stinking worse than haggis on the half shell, the London tabloids surely will ascribe to him the IQ of a banana slug, which, if things don't work out for us, you will be able to only aspire to over here.
There are a couple of ways to avoid the inevitable disparagement that is the light at the end of your tunnel this September, and one of them isn't asking Tiger Woods to be a breakfast speaker. First, you could be an immortal. Arnie and Jack never had a bunch of sportswriting hacks telling them they didn't know which end of the hybrid to hold though, of course, Arnie and Jack never had to beat anyone except an Aubrey, a Percy and the occasional Maurice—not until that last time when Jack lost on his home course, which wasn't his fault, naturally, being an immortal and all.
For better or worse, that puts you in line to become Lanny Wadkins, who made the worst captain's pick in history when he took Curtis Strange, who couldn't beat Faldo (who was spewing oil up and down Oak Hill), who begat Tom Kite, chauffeur to the stars, who was so busy driving Michael Jordan around Valderrama he let Seve Ballesteros out-flank him like Rommel going around the Maginot Line, who begat Curtis, again, who trotted out a singles lineup that putted so poorly at The Belfry he somehow managed to make Sam Torrance look like Miller Huggins penciling in the '27 Yankees, thereby earning Strange the sobriquet of Worst Ryder Cup Captain Ever, until he begat Hal Sutton who rode to the rescue in his cowboy hat and seized the reins of the WRCCE when he put Tiger and Phil out together not once but twice to get buried like Egyptian pharaohs. And so on.
I'm afraid, barring that immortal thing, your only option is to win. In the absence of He Who Is Without Peer, that'll make you Tony Jacklin and Stephen Hawking rolled into one.