News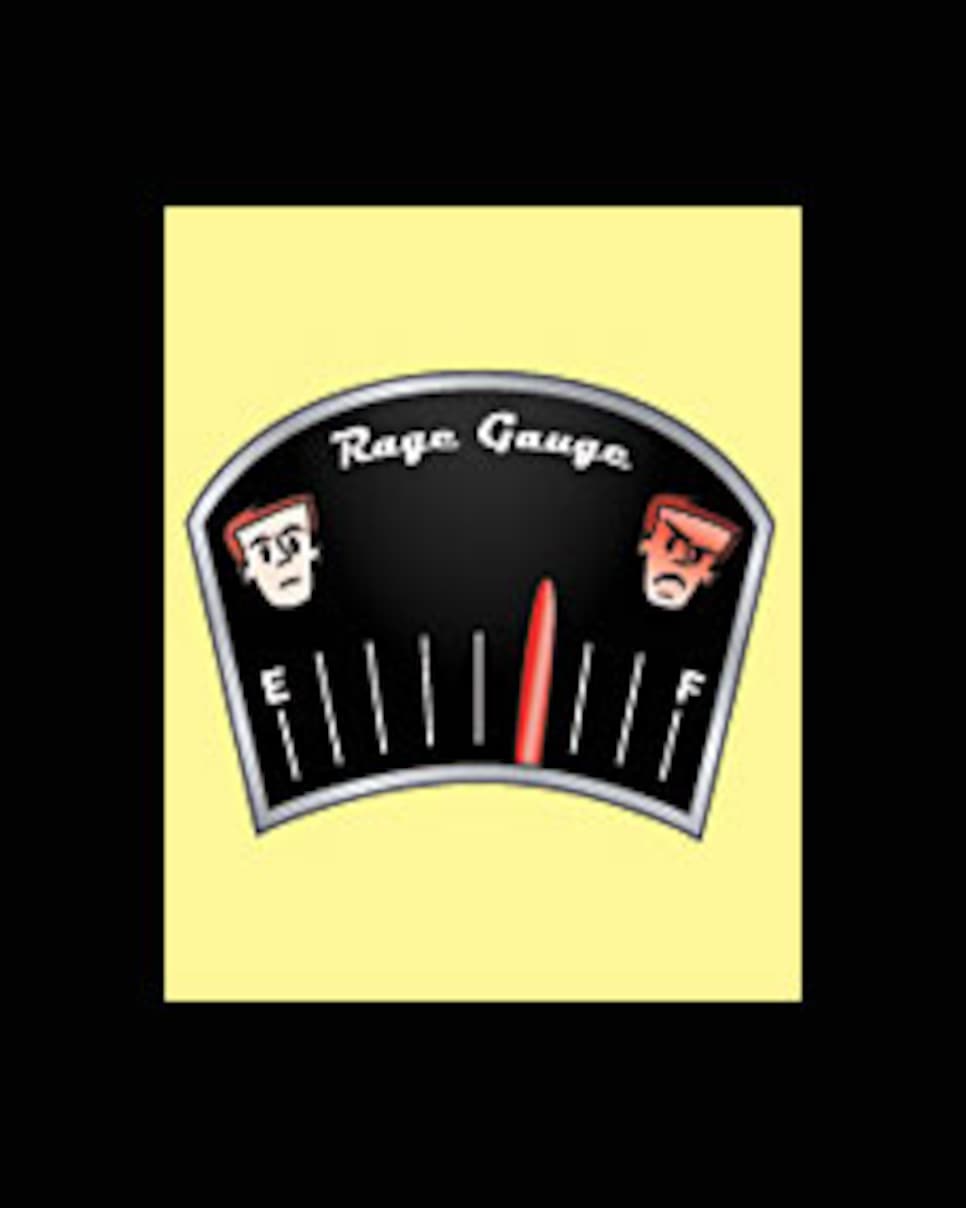 Anthony Kim has made no secret of his admiration for Tiger Woods during his swift ascension to golf's highest level. America's best young player has a man crush on Lord Eldrick, which is a beautiful thing, but it doesn't mean he can show up for Sunday's final pairing wearing a red shirt, as Kim did last week in Canada. Hero worship has its limits. Sneaking into Superman's closet and taking the crimson cape for a test drive is like carjacking your old man's Mercedes for a hot date.
Stick with the Vegas belt buckle, A.K. It's all you, baby, your sartorial signature, an identity-creation device worth its weight in diamond studs. You've got a ton of game and enough intensity to light up a Wisconsin town, which is why I won't charge you for the fist-pumps, another copyright violation, but the scarlet polo? No, sir. Find yourself a different color.
Anything but the Sergio canary.
Woods actually scarfed the red-on-Sunday motif from Curtis Strange, one of the original Nike guys in the 1980s. As good as Strange was for a while, he didn't win a golf tournament every 15 minutes, so Tiger forever owns the rights. Paula Creamer has monopolized the market on pink -- one needn't wonder about the shade of her shower curtain -- but some old-schoolers find the overdoses nauseating. Does the girl have to play a Lady Precept that looks as if it came from a quarter gumball machine?
Rocco Mediate wore Tiger Red to the playoff against Woods at Torrey Pines, but if you're someone's pool boy, most people are happy you bothered to bring a shirt. Besides, Rocco can get away with it. He's a journeyman with nothing to lose except the U.S. Open, and even then, the man was hardly seeing red. Kim began last Sunday one stroke off the lead, shot 75 and finished tied for eighth, six strokes back. See? Imitation is the sincerest form of battery.