News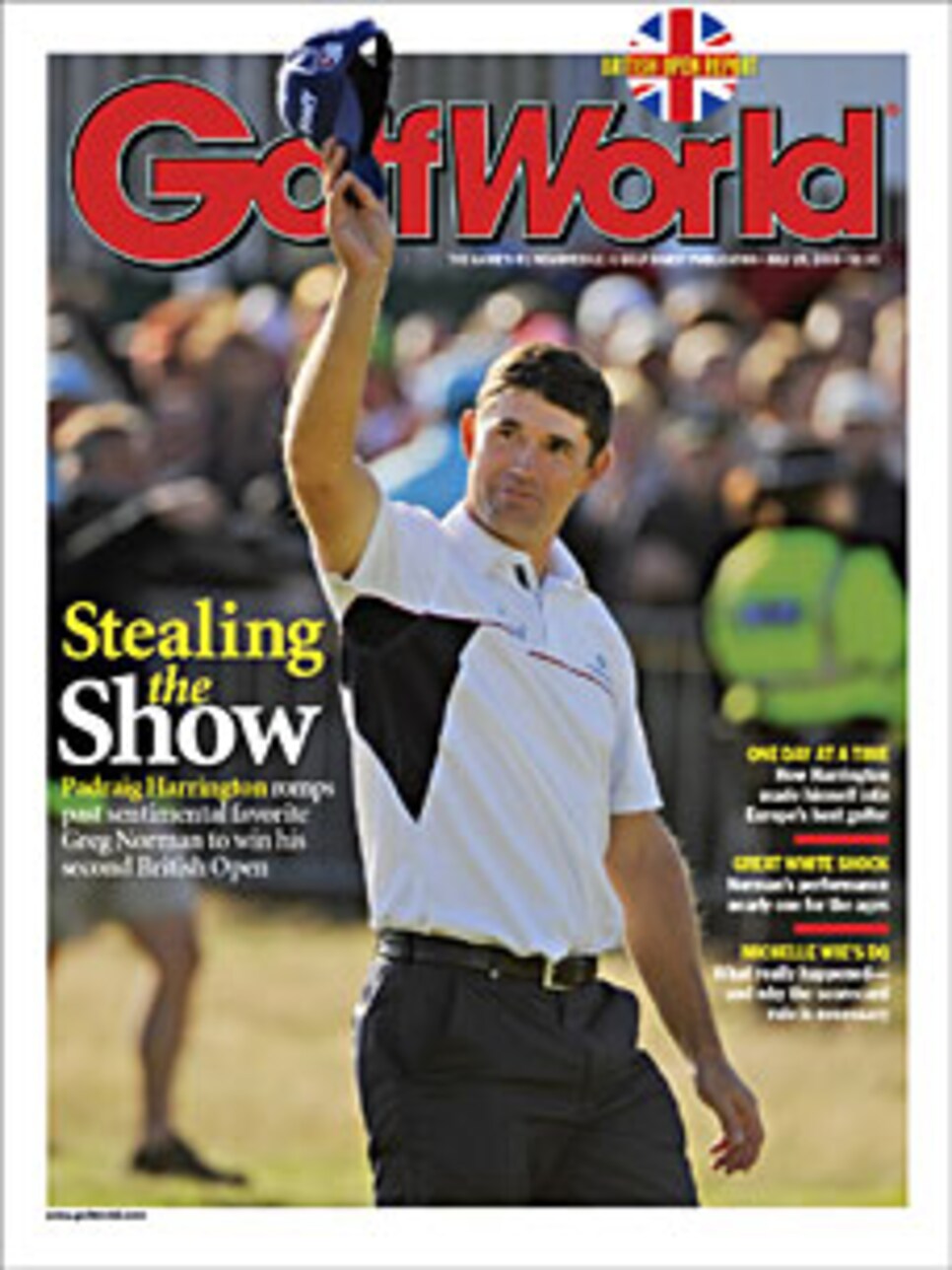 Cover Photograph By J.D. Cuban
Scorecard blunder costs Michelle Wie big.
Disabled pro Ryan Ely gets Class A status.
IGF committee aims for 2016 Olympics.
Simon Hobday recalls Senior Open win.
Master craftsman Don White nearly won a 14th major.
Signing the card is a part of the game that should remain intact.
No Tiger, no problem. Greg Norman brought the buzz to Birkdale.
Ji Young Oh harvests State Farm title in a playoff over Yani Tseng.
A replacement putter lets R.W. Eaks find his game en route to 3M win.
Richard S. Johnson, that is, a Swede who rescued a lost season in Milwaukee with his first career win.
Michigan State's Jack Newman fends off Colorado heat, 'name' opponents to win U.S. Amateur Public Links.
A photo essay of the challenges presented by Royal Birkdale during the 137th playing of the British Open.
Greg Norman's bid for an unlikely third British Open title comes up short as Padraig Harrington closes like a champion.
Stats and scores covering all four rounds from Royal Birkdale GC.
Throughout Padraig Harrington's golf career, improvement has been an important -- and constant -- part of the plan.
Even with Tiger Woods missing from the action, the 137th British Open was a breath of fresh (gale-force) air.
How the Top 10 players on the World Ranking entering the British Open fared.