News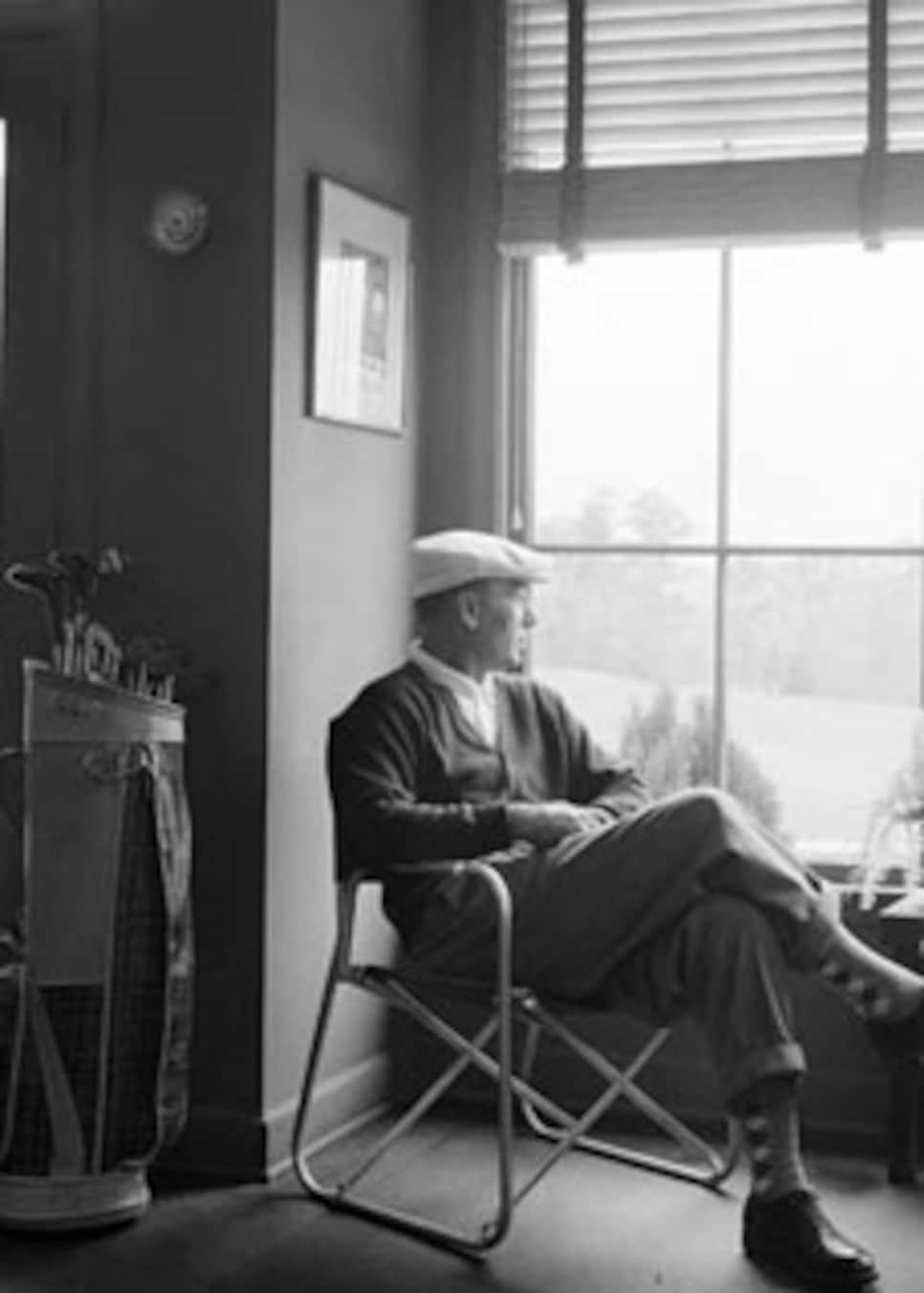 Dick Collis recalls Hogan and his world.
Tiger Woods is looking more and more like Ben Hogan when it comes to the study of his swing and pursuit of perfection, his varied shotmaking, course-management skill and unwavering focus. In the apples-and-oranges worlds of their respective eras, though, you can choose from an array of differences, from the quality of the grass to the size of the purses. Take their caddies, for instance.
Woods talked last week about how Steve Williams had been with him for 10 years and just how valuable a partner he has been, citing a crucial moment when Williams asserted himself during the 2000 PGA Championship. And when Woods considered a difficult second shot on the 72nd hole of the Arnold Palmer Invitational two weeks ago, it was anything but a monologue.
Hogan followed the sun without such steady help. A different tournament, a different caddie. For the 1951 World Championship of Golf, the richest event in golf and part of George S. May's summer extravaganza at Tam O'Shanter GC in Chicago, Hogan got 20-year-old Dick Collis, a caddie who had worked his way up to assistant caddiemaster. Based on the loops he did the previous year, Collis had 30th pick in the player draft.
"Somebody said I should take Mike Turnesa because Hogan wasn't coming," Collis says. "I decided to take Hogan, that I didn't have anything to lose. If some guy fired his caddie, I'd pick him up. If not, I'd stay in the caddie shack and sell hot dogs."
The next day May announced Hogan, who didn't care for May's carnival-style promotions, was playing. A few days later Collis met Hogan when he arrived in a new blue Cadillac. "He gave me instructions," Collis says. "Said not to use any steel wool on the face of his clubs, that it took him two or three years to get the rust built up on his irons. He told me he wanted to use three balls every six holes. I rotated them from pocket to pocket to make sure he was getting a fresh one on each hole. If he hit into a trap, it was to be taken out of play immediately."
It wasn't long before Collis understood Hogan's uncompromising standards. Hogan played MacGregor clubs but used a Spalding Dot ball. "The [rep] came out when we were on the putting green one day, and Hogan raised holy hell with that guy," says Collis. "Hogan gave him 12 boxes of balls back and said if he ever gave him balls like that again, he wouldn't play their ball."
Hogan was less communicative with Collis, notwithstanding a command that his caddie let his short-iron practice shots come to rest before shagging them so he could check the spin. "He never called me by my name. He just called me 'Son,' " says Collis, now 77, a retired purchasing manager for a steel company. "In all of the 72 holes, he asked for my opinion twice." This contrasted with Collis' experience working for Sam Snead at Tam O'Shanter the previous two years. "Every shot, Snead asked me what [club] it was," Collis says. "It was 'eye to brain' for Hogan and most of them."
Collis recalls Hogan blaming "the camera guys" for breaking his concentration once, but for the most part he behaved as if he was "in an isolation box." Hogan was paired with Jimmy Demaret in the third round when Demaret holed a 3-iron from about 200 yards for an eagle on the fourth hole. "The crowd was just going bananas," says Collis. "Hogan got up to the green and asked me where Demaret's ball was. He was in his own world. I've never experienced such concentration in all my life."
With a final-round 66, Hogan overcame a five-stroke deficit to Demaret to win. In part he could thank a miraculous recovery for birdie on No. 4. After his worst shot of the tournament, Hogan manufactured a 50-foot chip through a bunker, over a mound and into the cup. "He kind of wryly smiled," Collis remembers, "and went to the next hole to go about his business."
Hogan, whose $12,500 first prize was the most he ever won, wrote Collis a check for $300. "I was satisfied with the $300," Collis says. "Then I took his clubs out to the car and said goodbye to Mr. Hogan and Valerie. He said, 'Here.' It was a bill folded up. I looked at it later and saw it was $100."
Ten years later, at the U.S. Open at Oakland Hills CC, Collis saw Hogan in person for the only other time. He brought a photo taken of the two of them in '51. "I was going to ask him to sign it for me," says Collis. "At one point, I stood right next to him and he looked at me and I looked at him, but I don't think he knew who the hell I was."
Collis never asked Hogan to sign the picture. But he still has a Spalding Dot Hogan autographed in '51. "He rubbed the ball on his shoe so the pen would hold," Collis says, "but now I can barely make out the 'Ben Hogan.' "
Hogan's time has faded away, too, but with every shot Woods carves close with a surgeon's touch a bit of it reappears.