News
The Angry Golfer: Lost Opportunity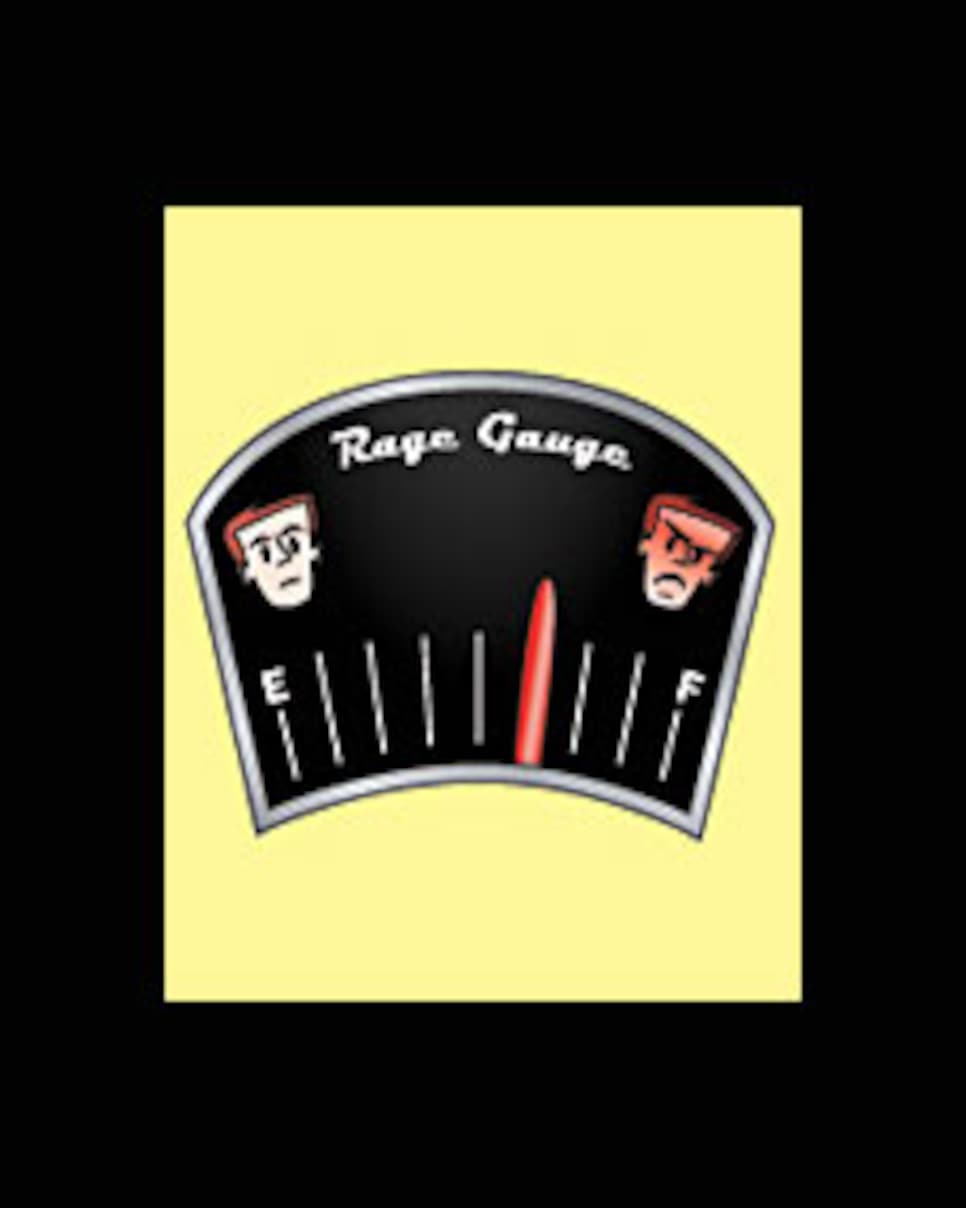 The next time I hear Tiger Woods talking about lousy greens at a PGA Tour event, I'm flying straight to Las Vegas and dropping $1,000 on him to win, even if the return amounts to a nickel on the dollar. This is a guy who won a U.S. Open by 15 strokes while putting on cobblestone, and the same dude who shot 23 under on 40-grit sandpaper at East Lake to win the inaugural FedEx Cup finale by eight.
When Lord Eldrick noted the inconsistencies of Bay Hill's substandard surfaces before the start of last week's Arnold Palmer Invitational, the Angry Golfer should have immediately called his travel agent. Instead, I am left to stew over this lost opportunity and recall the half-hour I spent last Thursday afternoon with Jim Furyk, who drew two vertical lines an inch apart on the practice green, then holed a dozen consecutive 10-footers with the simplest of alignment tools as his guide.
I saw not a single bump in those 120 feet. "See? They're not that bad," Furyk remarked. As usual, he was right, but to many of his colleagues, cruddy greens are defined as anything that doesn't measure 11.328 on the Stimpmeter or roll smoother than carpet at the Ritz-Carlton. If it ain't like last week and the week before, there's gotta be something wrong.
That alone is enough to derail many tour pros, but the world's best golfers either convince themselves otherwise or turn obstacles into advantages. Nobody was more vocal than Woods last week in regard to the conditions. At the House That Arnie Built, he wasn't about to get too critical, but as Tiger surveyed the 24-footer on the 72nd hole that would result in his 64th tour victory, I felt like Roberto De Vicenzo after he signed that poison scorecard at the 1968 Masters.
What a stupid I am. "Best green on the golf course," Woods whispered to me afterward. I'll bet.