News
Golf World February 29, 2008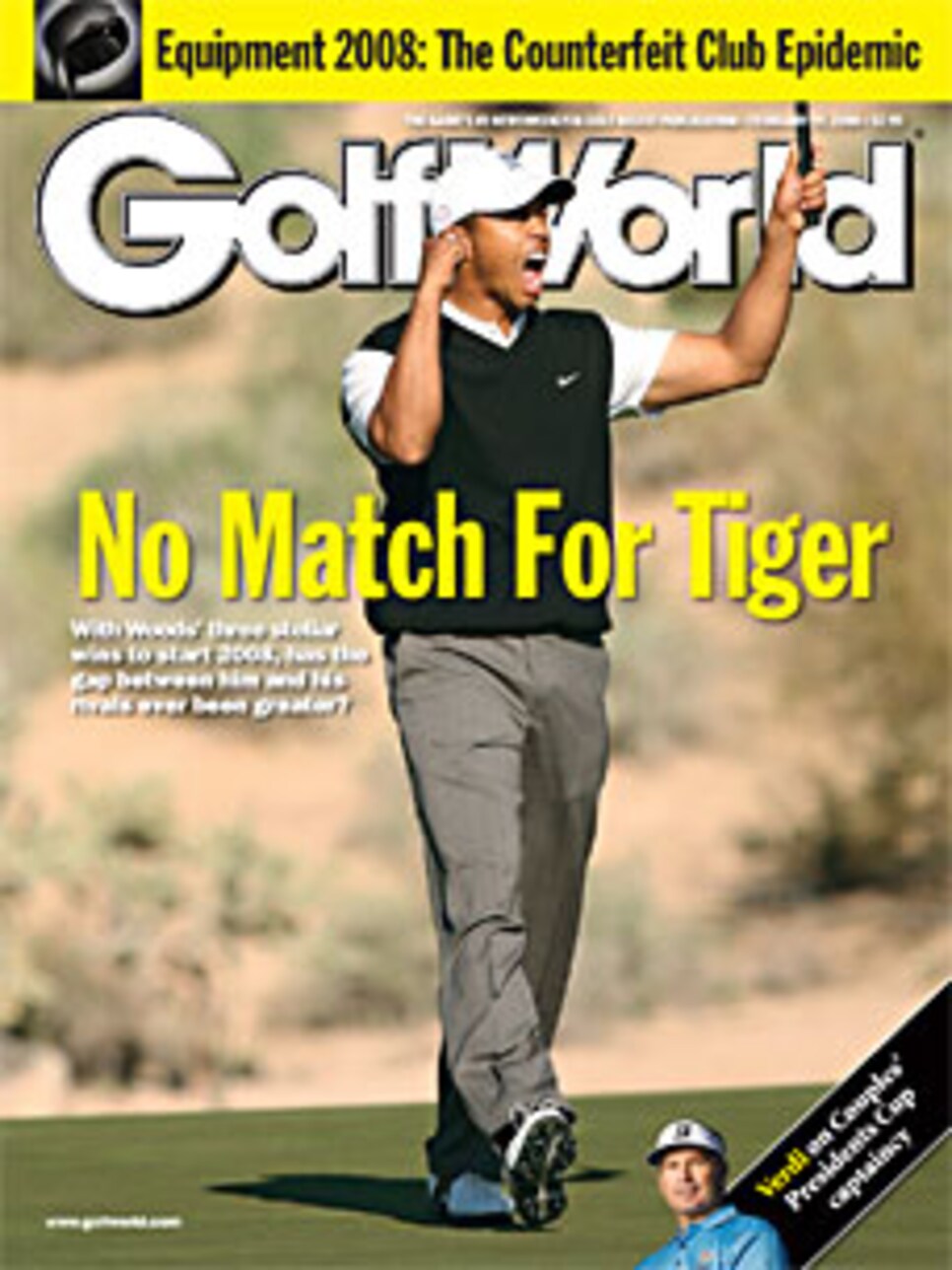 Cover Photography By Darren Carroll
Couples tabbed as '09 Prez Cup captain
Cuba to seek tourism boost from golf
__Mass. woman sues for course access __
Ginn all in on golf despite legal issues
Club adjustability: What's the deal?
There's a definite pecking order when it comes to tour cuisine
Barack Obama is getting a boost from Tiger Woods. Seriously
En route to another Match Play title and surpassing Arnold Palmer's win total, Tiger Woods was at his precise, dominant best
The week's 10 must-see matches
Brian Gay's first tour win, finally
Zach Johnson is new PAC chairman
Don't forget about Paula Creamer
Waiting game as drug testing starts
Winter rust and desert golf don't mix
Solheim team qualifying revamped
Jake and Fuzzy grab the Skins
Who is 5-foot-6 and hits it 300 yards?
Pros with two-of-a-kind in the bag
Counterfeit equipment is more available and increasingly harder to detect. What you need to know to avoid getting burned by this $240 million international scam
Golf World looks at the tools that help Retief Goosen, Annika Sorenstam and Jay Haas ply their trade
Composite heads have made inroads, but all-titanium drivers still rule
Many say the shaft is the engine of the golf club. Here are eight that may rev your game into high gear