News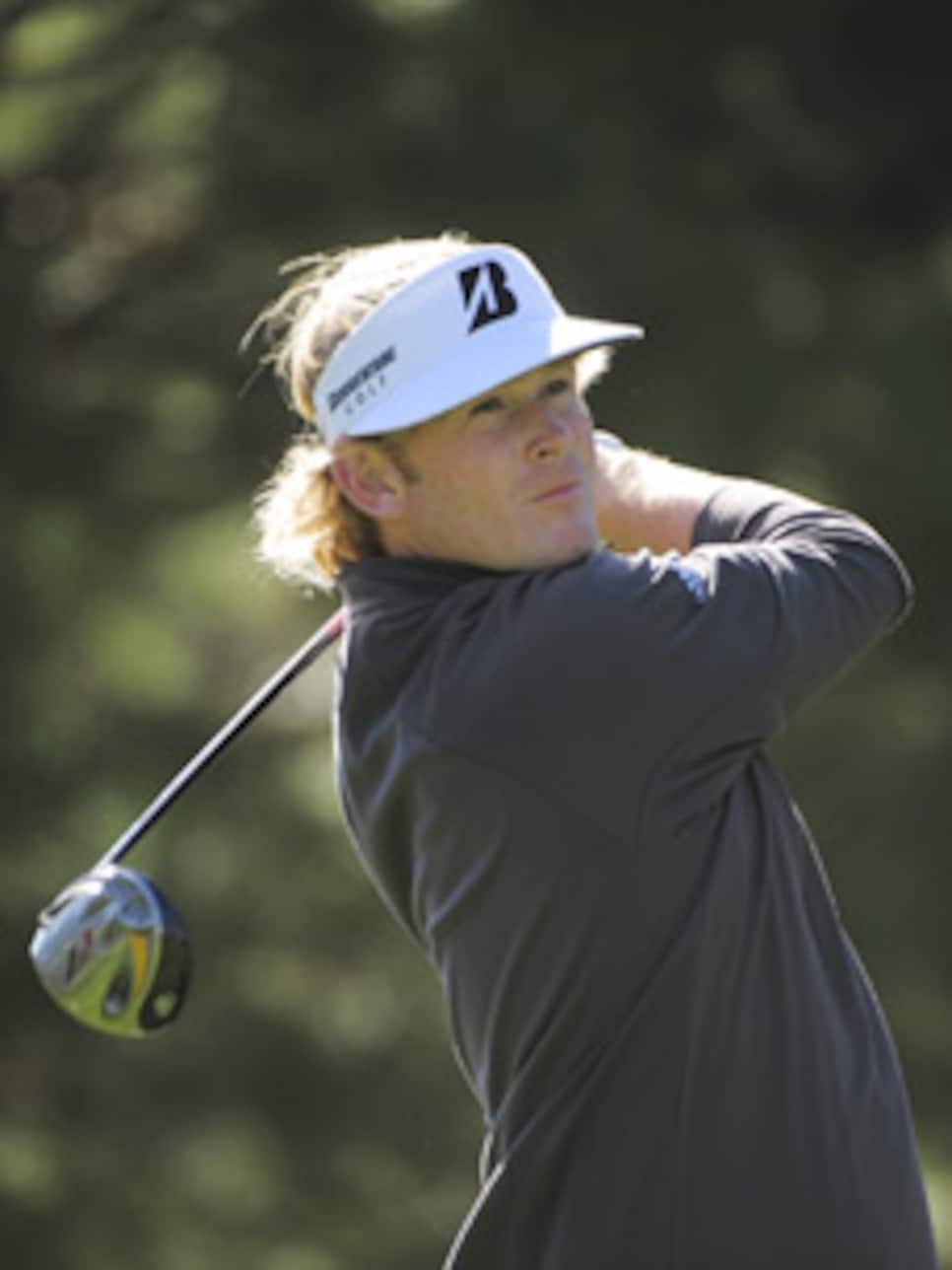 It took some fine-tuning to do so, but Snedeker found a suitable backup.
Brandt Snedeker had a backup with him in Hawaii when he cracked the head of his TaylorMade r7 425 driver during last month's Mercedes-Benz Championship. That was the good news. The bad news was despite it having the same specs as his gamer, it didn't feel quite the same.
"[When you] have a driver you have to manipulate a little, it changes the way you swing, which is a little unfortunate because it can get you into some swing faults," said Snedeker. "That's why you should always have two good drivers. I didn't. I learned the hard way, [but] I've got a good backup now."
For Snedeker, the solution came by looking at his old big stick. "Everybody thinks it's the head that's the big deal, but it's the shaft," Snedeker said. "I ended up pulling the shaft out of my old driver and put it in a new head and, sure enough, it ended up working out pretty well."
To avoid scenarios such as Snedeker's, players work on having a backup set that mirrors their game set. It's not an easy task. Tour players feel the slightest differences, and despite the best efforts, manufacturing variances make it nearly impossible for substitute sticks to replicate the original.
"That's one of the reasons most guys carry a backup driver but not much else," said Steve Mata, director of tour operations for Titleist. "It's easy to duplicate the club but difficult to match the feel exactly. You might have to make 10 drivers before they find one they like."
Or, if you're Jim Furyk, you might never find one. Last year Furyk broke his Srixon driver. Despite repeated attempts to duplicate the club, he never got comfortable with the backups. He wound up with another make and model.
Such difficulties have some players leaving nothing to chance.Lorena Ochoa, for instance, spent two days at Ping's headquarters two weeks ago dialing in a backup Rapture driver and a set of S58 irons, hitting all the clubs to make sure the feel and distances were the same as the set currently in her bag.
"We have 14 specs on each shaft that we measure," said Chance Cozby, Ping's director of tour operations. "You need to eliminate as many variables as possible. It may be a technological clone, but it's still going to be a little different."
Which is why Rick Nichols, PGA Tour rep for Nike, emphasizes breaking in backup clubs. "We force the issue on our end," said Nichols, citing Tiger Woods' win in Dubai with a backup driver as a prime example. "I equate it to a ballplayer having a dozen bats that are to their specs. One of the most important tools these guys should have is a sound backup set of clubs."
Due to a miscommunication between the R&A and the European Tour, Ernie Els used Callaway's adjustable I-Mix driver for the last two rounds of the Emaar-MGF Indian Masters despite it not being on the conforming driver list. Els was not penalized. TaylorMade's r7 CGB Max Limited and Nickent's Evolver -- two other adjustable clubs -- also are not yet on the conforming driver list. Expect all three to be on the list in the next few weeks.
The AT&T was Greg Norman's first official PGA Tour event since the '06 International and his first since being named chairman of MacGregor last October. So it was no surprise the Shark's bag contained a heavy dose of MacGregor product last week, including the company's new MT 460 driver. Ball: Callaway HX.Tour. Driver: MacGregor MT 460, 8.5 degrees. 3-wood: Callaway Steelhead III. 4-wood: Callaway Big Bertha. Irons (3-PW): MacGregor MT. Wedges: MacGregor V-Foil (52, 57 degrees). Putter: MacGregor by Bobby Grace prototype.
Although no one would blink at any of the amateurs in the AT&T National Pro-Am field using a value-performance ball, Steve Allan likely raised a few eyebrows when he teed up with Titleist's NXT Tour -- a sphere that sells for $30 a dozen -- for its low spin in the wind on the Monterey Peninsula. ... Jim Furyk's driver may be conventionally shaped, but his hybrid isn't. Furyk put a 20-degree, rectangle-shaped Adams Idea Pro Gold Boxer in play at the AT&T. ... Old school: Davis Love III played the AT&T with a set of Titleist ZM irons -- a forged muscleback blade. Love also used a 7.5-degree driver. No one in the field used a driver with less loft.