News
The Angry Golfer: Give Rory A Break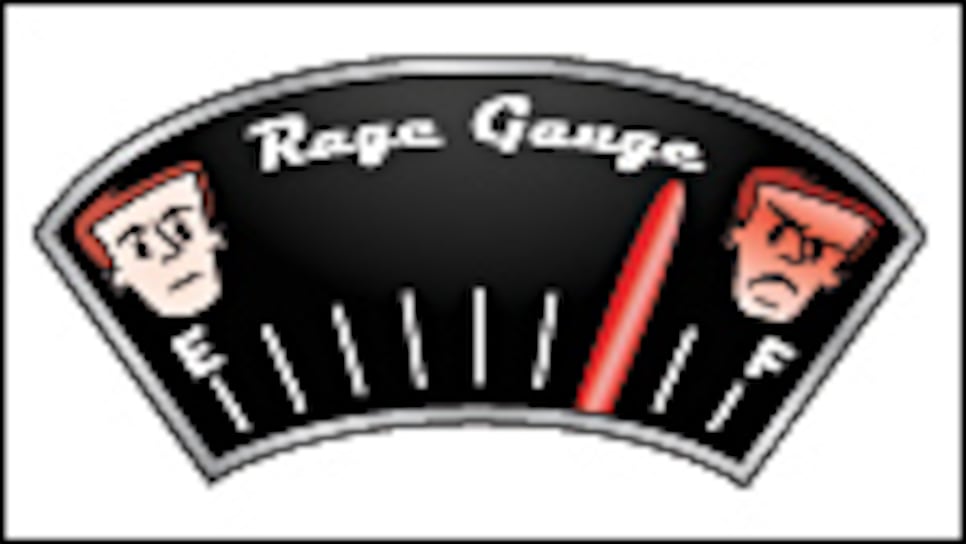 Rory Sabbatini has become somewhat famous for behaving like the south end of a horse going north. He can be cocky, petulant and arrogant, sometimes in the same minute, and is one of a few tour pros whose body language produces a string of four-letter words. Basically, Sabbatini is the opposite of Fred Couples. You can't get more contemptible than that.
He is also an excellent golfer, lambasted by the herd mentality that makes the media just as unbearable as the guy who claimed Tiger Woods was "more beatable than ever" last spring. It cracks me up when fourth-estate empires such as ESPN overplay the smack-talk angle while portraying Sabbs as a 15-handicap whenever he's on the same leader board as Eldrick Almighty, then report with glee the following day that he finished 12 strokes back.
I'm not saying the dude's a genius for tugging on Tiger's cape. I'm saying a little woofing never hurt anybody, that the game could stand a little gasoline on its competitive fire. Are the guys leaving a dozen roses in Woods' locker on Sunday morning beating him by five that afternoon? His level of domination has gotten so absurd that it almost makes sense to try and rattle the cage. Licking his boot sure hasn't worked.
When Sabbatini bailed out of last month's Target World Challenge with 18 holes to play, the anti-Rorys found their pigeon on a silver platter. No one seems to mind when John Daly quits on a tournament. Tour pros whip out lame excuses to withdraw from events all the time. We want these guys to be unboring, to speak their minds and show us some personality, then batter them like piñatas when they show their true colors or reveal a bit of candor. Call it the game's hypocritical oath.