News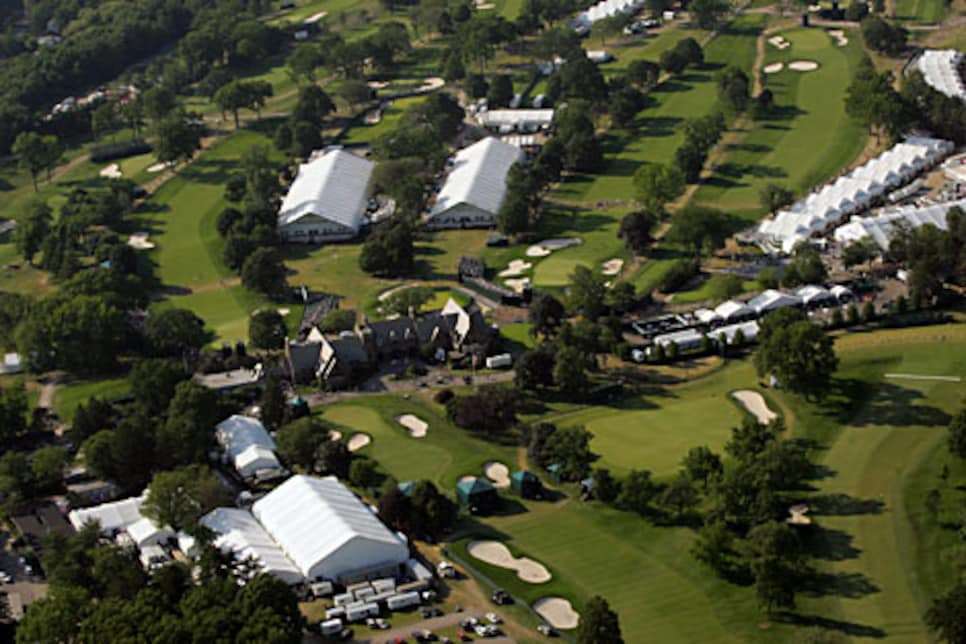 It isn't hard to see why Winged Foot members seem to feel hosting isn't worth the hassle.
It's no secret Donald Trump would like to host a U.S. Open someday at one of his courses. Like a lot of people, I used to think he had no shot. Then last month the membership at Winged Foot GC voted to rescind its previously extended invitation to the USGA to stage the 2015 U.S. Open. Now I'm not so sure about Trump.
There always have been various reasons for a golf club to want to host a U.S. Open -- attention, prestige, financial reward. Increasingly, however, there are various reasons for a club not to want to host a U.S. Open. A course used to make a lot of money on the event, back when most of that money was made selling souvenirs. Today, thanks to colossal TV contracts and corporate sponsorships, the national championship has become a cash cow. But the USGA wants to keep most of the proceeds for itself, and it's hard to begrudge it that. Courses that host U.S. Opens now don't lose money -- but the experience isn't the windfall it once was, either.
Still, the biggest reason not to host a U.S. Open these days is what a colleague of mine calls "member fatigue" -- the inconvenience staging a U.S. Open places on the facility and its membership. It's more than getting kicked off your golf course for a week in the middle of the summer. It's having course preparation begin months, even years, in advance. And it's not just the course. Clubhouses become tournament headquarters. Space between holes become corporate hospitality compounds. Tennis courts become media centers.
At Winged Foot, which is a 36-hole club, the East Course -- the one on which the 2006 U.S. Open wasn't being played -- was closed to member play longer than the West Course and sustained more damage. A year and a half later, some members insist parts of the East still aren't "back to normal." The main reason Winged Foot members had a change of heart about the 2015 Open -- and why clubs like Shinnecock Hills and The Country Club also appear to be in no hurry to bring the national championship back -- is simple: Nine years was just too soon.
What this means is there will be more opportunities for more facilities to host U.S. Opens -- except most won't be private clubs. They will be true public facilities such as Bethpage and Torrey Pines, which don't have a dues-paying membership (think Cog Hill). They will be resorts such as Pebble Beach and Pinehurst, which have the best opportunity to reap long-term financial gain from hosting an Open (think Erin Hills or Chambers Bay). And they will be facilities built and controlled by single entities, monarchs most able to accommodate what the USGA asks of a U.S. Open site these days: Turn your facility over to us for a year or two. We'll give it back when we're done.
It's a radical idea, primarily because Trump doesn't fit the staid, conservative USGA model -- he's power suit, not blue blazer. He has a course in Bedminster, N.J., Trump National, that's every bit as good as Torrey Pines. Additionally, it's in the shadow of New York City, the USGA's favorite place to play the U.S. Open. Trump would spare no expense, nor turn down any USGA request to make a U.S. Open played at his course the best championship ever. (The first thing Trump should do to help his cause with the USGA is take his name off the course.) I know this much: He wouldn't rescind the invitation if he got one.