News
Sirak: Old Man Woods Rules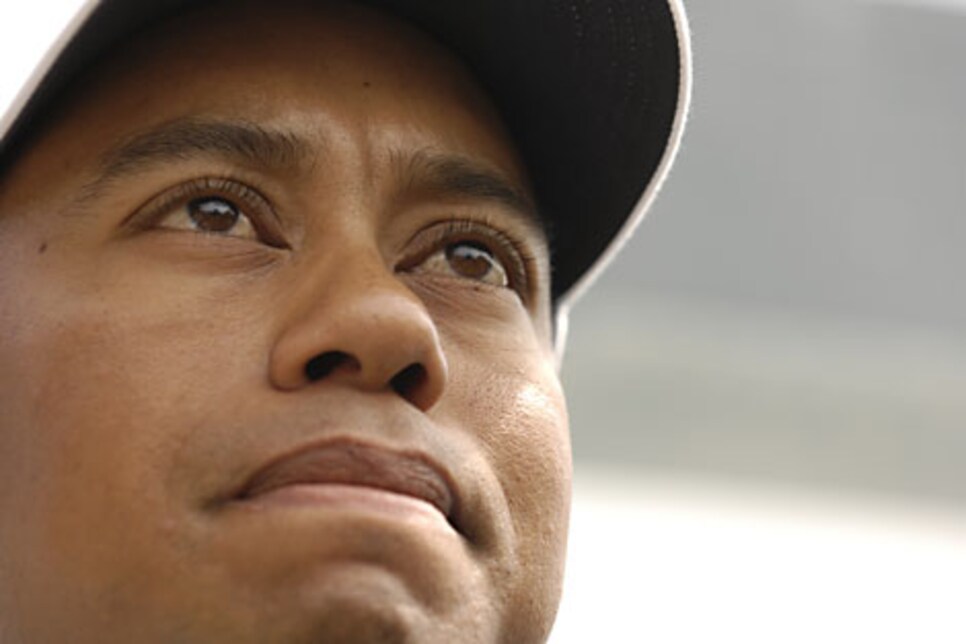 17 of Golf World's top 30 are younger than Woods. It's time for one of them to challenge him.
In what is probably the easiest prediction to make this side of guessing whether the sun is going to come up tomorrow or the likelihood of Isiah Thomas getting booed at New York Knicks home games, Golf World has ranked Tiger Woods as the No. 1 player for 2008. A riskier prediction would be that one or more of the 17 players among our top 30 who are younger than Woods move to within shouting distance of the latter's supremacy. It would be about time.
Not only is Woods playing a game with which we are not familiar, it's almost beyond the capabilities of our imagination. Nevertheless, a half-dozen pretenders to the throne—all born after Woods' Dec. 30, 1975 birthdate—have been exactly that: pretenders. Hey, don't take my word for it. As Casey Stengel said, "You could look it up."
Aaron Baddeley, Luke Donald, Sergio Garcia, Charles Howell III, Justin Rose and Adam Scott are all between 26 and 30 and all have played more than 100 PGA Tour events. Combined they have won 17 tournaments (six by Garcia and five by Scott) in 887 tries. Tiger has won 17 of his last 36. That shaky six-pack also has combined to play 138 major championships without a victory. Woods has won 13, in case you've forgotten.
There have been 44 majors played since Tiger turned pro. Besides Woods, five players have won multiple times: Phil Mickelson and Vijay Singh, both with three; and Ernie Els, Mark O'Meara, and Retief Goosen, two apiece. Add their totals and it comes to a dozen—one fewer than Woods. Nineteen players have been one-major-and-out guys since 1997—though each has one more than the disappointing six.
Is it too much to expect anyone to run with Woods? Absolutely. He's special. Is it too much to expect one of these rapidly aging young hotshots to have won a major by now? Absolutely not. What they have won, however, is a combined $77.8 million of the PGA Tour's cash, with Garcia leading the way at $19.5 million. Does the wealth available make players soft? Perhaps. Part of what makes Woods special is it has never been about money for him, only winning.
So is it a problem none of these six appear to be compiling Hall of Fame résumés? Not really. First of all, they still have time. The only point being made here is that they have disappointed so far. Second, what we have found out is that not only does Woods not have a rival, he doesn't need one. He'd be fun to watch even if there were no one else playing against him.
The problem has a lot to do with expectations. Woods is one of those rare celebrities who not only lived up to the hype, he exceeded it. Baddeley, Donald, Garcia, Howell, Rose and Scott came in the door with great expectations but remain in rooms barren of trophies, especially major ones.
The best thing about the lackluster efforts of those six players is we have Woods to watch. To say there is no pleasure in watching Tiger dominate is like saying Michelangelo was a dull painter because he was so perfect. A masterpiece is unfolding in front of us. Enjoy.