Newsmakers 2007: Drug Testing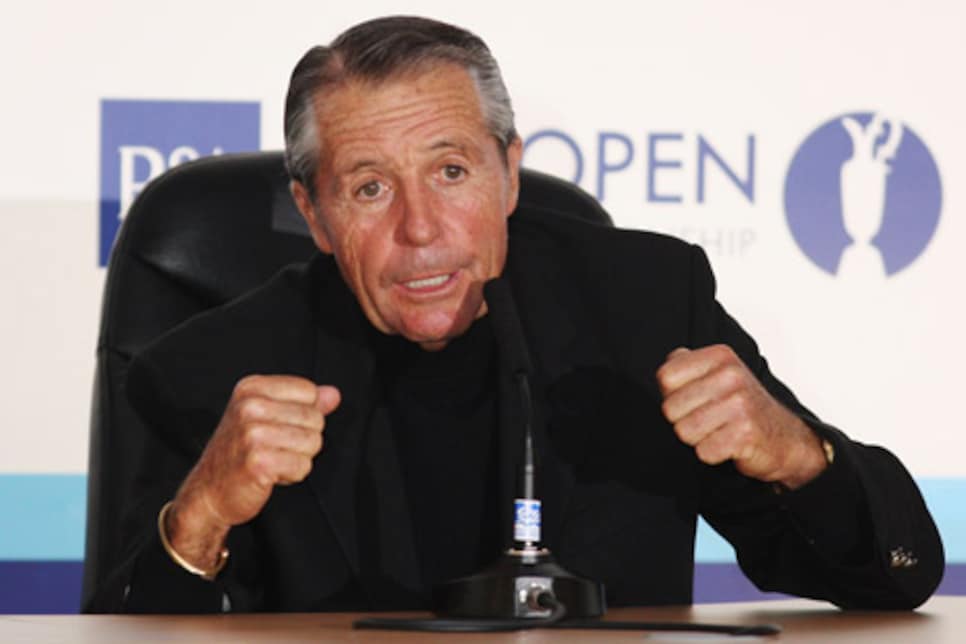 A game that emphatically asserts it has no drug problem nonetheless spent much of the year generating headlines on the issue, notably when the venerable Gary Player said on the eve of the British Open that he knew "for a fact that some golfers are doing [performance-enhancing drugs]." Player declined to mention names, but his comments still reverberated across the golf landscape, followed predictably by a series of denials. "I have never, ever, ever come across it, and I have been a professional for 10 years," Justin Rose said in response. "I hope I'm not being ignorant about the situation, but I've never come across it and never even heard a whisper." Two weeks later, Italian golfer Allesandro Pissilli was suspended by the Italian Golf Federation after testing positive for a diuretic, Finasteride. Pissilli claimed he was taking the drug for medicinal purposes. The fact was that golf indeed had a drug problem, either real or imagined, but either way the game's hierarchy was under mounting pressure, most prominently from the World Anti-Doping Agency, to undertake steps to prove the game's innocence or ferret out the guilty.
And so, in September, PGA Tour commissioner Tim Finchem acquiesced--reluctantly, by his own admission--and announced that the tour would initiate a drug-testing policy next spring. All the leading golf organizations around the world agreed to adopt the same policy, including the R&A, the USGA, the PGA of America, the LPGA (which already had committed to a drug-testing policy starting in 2008), the European PGA Tour and Augusta National GC. As a result, all four of the men's major championships will be governed under the same policy. Tours in Asia, Australia, Canada, Japan, Latin America and South Africa also agreed to sign onto the policy. Initially, 10 categories of substances are on the banned list, including anabolic steroids, narcotics, human growth hormone and beta blockers. "But for the problems in other sports, I doubt we would be at this point," Finchem said in a conference call. "We are where we are given the way of the world. And I think it's a positive day for golf because we are together, [and] we are spending a lot of energy to do it right."