News
What are Tiger's Obligations?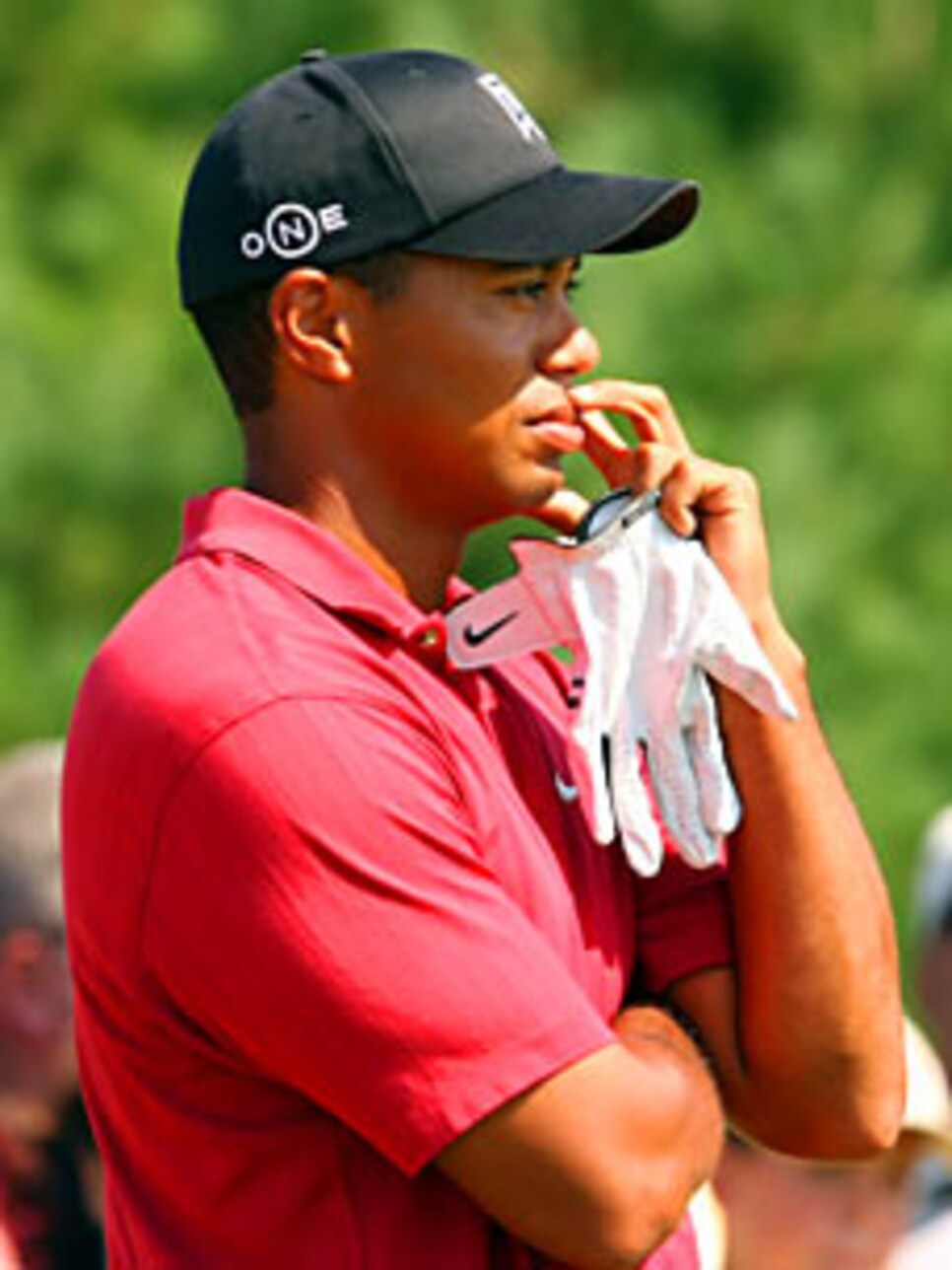 Tiger's paid his debt to golf a thousand times over.
Now that we know Tiger Woods did not ruin the FedEx Cup by skipping its first event, it's appropriate to consider exactly what he does owe to the PGA Tour.
You'll recall that when Woods decided before the Barclays in New York that a week off after consecutive victories at Firestone and the PGA Championship wasn't enough for him to feel ready to compete, a wounded chorus wailed.
Woods, it cried, had disingenuously mislead the golf community by saying it had been his "intent" to play in all four playoff tournaments. How, the aggrieved asked, could such a supremely conditioned athlete be "spent" by two weeks of golf? Speculating that his absence was due to an antipathy for the golf course and New Yorkers in general, they charged Woods with destroying the credibility of the FedEx Cup. He double-crossed the tour, which had designed the whole thing specifically so he would play.
Publicly, Woods barely deigned to react. Privately, he must have felt like clicking off a litany of his own. Something like, "You know, without me there is no FedEx Cup. And by the way, has it occurred to anyone I could skip all four? Or maybe I'll decide the tour minimum of 15 official events a year is too many and just play on sponsor's exemptions. Or start my own tour. Or do one-day exhibitions. Or just show up for the four majors. Hey, I'm just saying."
Woods has the biggest hammer any professional athlete has ever wielded, and PGA Tour commissioner Tim Finchem -- privately -- is effusively grateful that Tiger has never really swung it with anything more than relative love taps (and never called out Finchem on national television over a disagreement as indiscreetly as Phil Mickelson did in his post-victory TV interview Monday at the Deutsche Bank Championship). Publicly, the commissioner had to look tough in expressing his scolding disappointment at Woods' decision to miss the Barclays, but I'm guessing the Woods camp got a friendly heads-up. The two work well together, as evidenced by Woods' successful hosting of the AT&T National. Indeed, Finchem's predecessor, Deane Beman, praises Woods for being more loyal to the tour than Jack Nicklaus ever was. Woods was acutely aware he came very close to letting both the tour and the game down by skipping the Barclays. But he worked out the calculation as carefully as he does a downwind 5-iron to a back pin. He knew if he played the last three FedEx Cup events all would be forgiven. If he goes on to win the Cup, he will stamp the playoffs with the same imprimatur he has given the otherwise shaky World Golf Championships.
Bottom line, for all that Woods could demand, he only really insists on one thing: the right to decide when he is ready to play to his own standard. John Updike once observed that Ted Williams mesmerized because he so clearly defined "the tissue-thin difference between a thing done well and a thing done ill." Woods is all about a thing done well, and in his estimation, he would have been on the wrong side of the tissue at Westchester.
No matter how many people it leaves disappointed, Woods has earned the right to make that call. Whatever it takes for him to get his mind and body right, whether it's scuba diving or sky diving -- or, as he did on the Tuesday of the Deutsche Bank, spending the day doing promotions in freshly scorned New York -- doesn't matter. The guy delivers like Domino's ... er, FedEx.
Woods is so good so often it's easy to forget his competitive weeks take more effort than anyone else's. To get ready to win, to deal with the demands of his station, to play to win -- and then to actually win at a rate of one out of every four tournaments he plays in -- is a supreme exercise in focus.
What's really at stake, according to Nicklaus, is golf history. "You only have so much juice," the Golden Bear said in 2002 on the topic of what Woods would most need to surpass his records. "You try to keep what you've got left so you can use it when it means the most."
Nicklaus spread his juice over 24 years of winning major championships. When he was asked last week if he would have played the Barclays or broken up a schedule that would have required him to play seven out of nine weeks, Nicklaus said flatly, "If I was in Tiger's position, I'd have done exactly the same thing he did. No way I would have played."
Tiger's juice is the tour's (and golf's) Golden Goose. It so charged the atmosphere outside Boston as he stalked Phil Mickelson Monday it almost didn't matter that he fell short.
Sure, Tiger Woods owes golf a lot. It has given him the means to express his genius. It has given him wealth and influence no athlete has ever known. But he has paid us and the game back with the greatest gift he can give, as well as a gift for the ages: his best.