News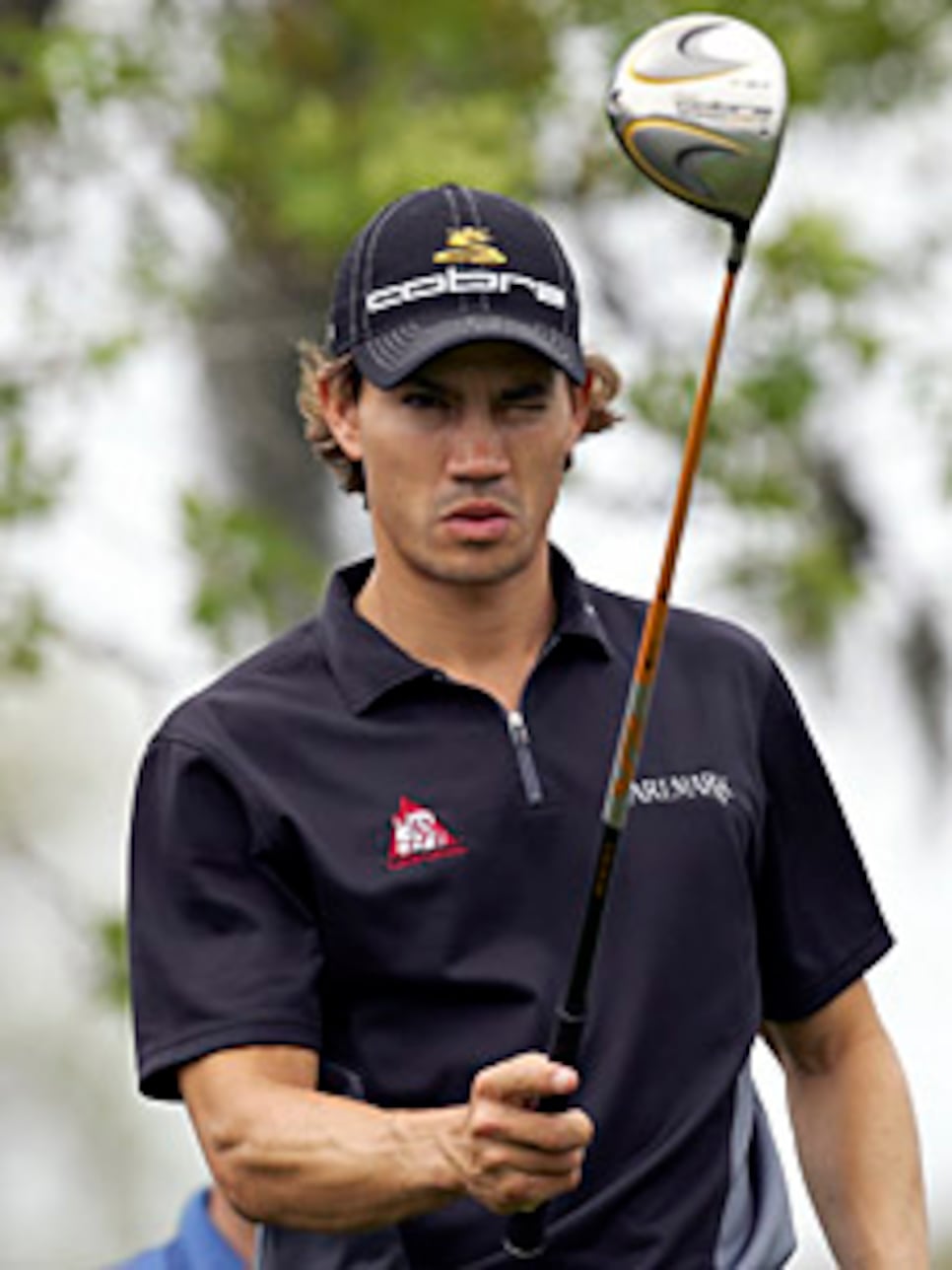 Even strong players such as Villegas have turned to lightweight shafts.
Last Sunday K.J. Choi won the AT&T National, and earlier this year Morgan Pressel won the Kraft Nabsico Championship. The shafts in their drivers weighed a little more than 100 grams--combined.
As a point of reference, the last man to use a steel driver shaft on the PGA Tour was Greg Owen, who used one weighing around 125 grams late last season. Aaron Baddeley has used a Mitsubishi Diamana Blue Board graphite shaft weighing more than 100 grams. Owen and Baddeley notwithstanding, the simple math when it comes to golf shafts is that lighter equals faster, which equals more distance. As such, more players are going as light as they can in their driver shafts.
Science has helped. "Materials have been developed for industrial applications that also are useful in other industries, such as graphite shafts," said Larry Bischmann, director for Mitsubishi Rayon Composites in North America. Bischmann cited better resins and high-modulus carbon fibers among materials that have evolved to the point where shaft weights have been lowered yet still stand up to the rigors of a PGA Tour swing.
Although most players want to transition the change in weight so there's not a huge gap between the driver shaft and other clubs, there still is plenty of evidence players are continuing to push the weight envelope. It may come as no surprise a smooth swinger such as Justin Leonard (60 grams) or Luke Donald (55 grams, same as Choi) would go lightweight. But even bombers, such as Camilo Villegas who uses a 66-gram shaft, are going low.
"I've always used a light shaft," said Villegas. "When I put a heavy shaft on my club, the trajectory goes straight up in the air."
Most manufacturers agree there are few minuses to lightweight, only limitations to how light a shaft can be made and still be playable. But those limitations are being challenged. As an example, Mitsubishi Rayon has shaft designs as light as 36 grams. Think about that for a second. A 45-inch shaft weighing 0.8 of a gram per inch.
Now that's some interesting math.
Equipment scoop from the tours
You know the old line about wanting to sleep with your putter? Perhaps Peter Lonard took that too literally. Lonard putted at Congressional with a specially made long-shafted putter from TaylorMade named Mrs. Lonard. ... Vijay Singh added an old Cleveland 11-wood last week that he purchased at a Play It Again Sports store. Singh said he put the club in play specifically to combat Congressional CC's hardy rough. ... Two players had driver issues last week. Stuart Appleby (below) cracked the face of his Bridgestone J33P during the third round of the AT&T National event, and Padraig Harrington used a backup driver during the first round of last week's Smurfit Kappa European Open. Harrington employed the backup when he discovered a chip in the the graphite shaft of his Wilson Staff DD gamer. Appleby had replacement drivers overnighted for Sunday play; Harrington put his back in the bag Friday. … R.W. Eaks had only a driver in the bag--an Adams prototype, at the U.S. Senior Open. Eaks added a 2-iron and used four wedges. ... So, what ball did Alan Fadel, the man behind the Ohio GA's shorter ball tournament, use during the U.S. Senior Open last week at Whistling Straits? Titleist's new Pro V1.