News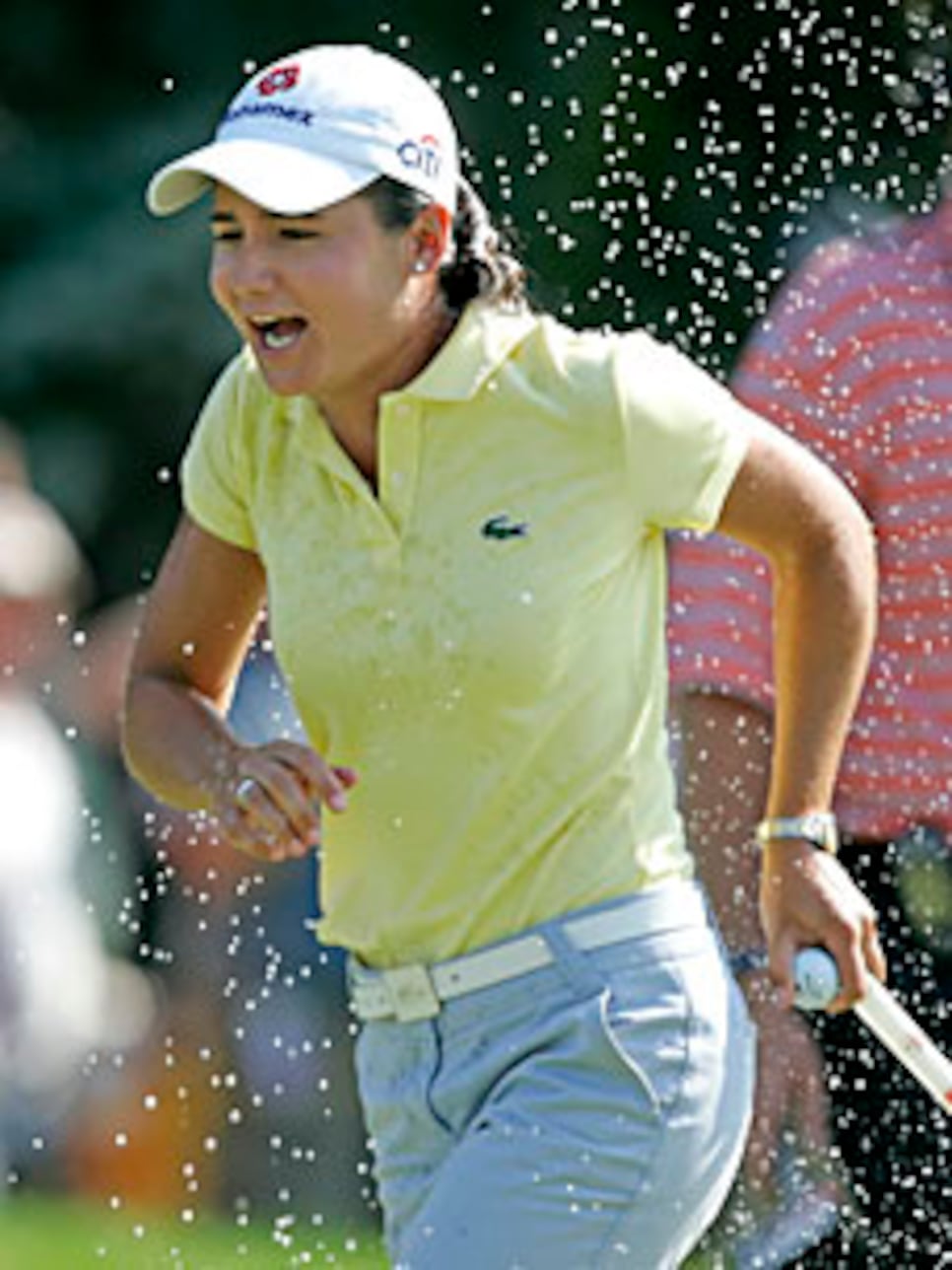 No matter what great things an individual accomplishes in any sport, not being able to win the "big one" is a label difficult to shed. All those great Peyton Manning stats look a lot better now that he has a Super Bowl ring. Alex Rodriguez sure could use a World Series title to fill out his résumé. Sergio Garcia and Lorena Ochoa are well aware of the relief Phil Mickelson felt when he no longer was referred to as "the best player without a major." But while winning a major validates greatness, it doesn't always define it.
A remarkable 24.7 percent of Jack Nicklaus' 73 PGA Tour victories were majors, while 25 percent of Patty Berg's 60 LPGA titles came in the Grand Slam events. Pretty impressive. But 100 percent of the PGA Tour wins by Angel Cabrera, Shaun Micheel and Paul Lawrie--one--were in majors: Cabrera two weeks ago in the U.S. Open, and Lawrie in the 1999 British Open at Carnoustie, where the championship returns next month. The U.S. Women's Open encapsulates the career victories for both Hilary Lunke and Birdie Kim, too.
Ochoa (above) goes into this week's U.S. Women's Open at Pine Needles with 12 LPGA titles, the most among active players without a major. She resembles Mickelson, who had 22 wins before getting his first major at the 2004 Masters. For Ochoa, who (like Mickelson) will likely win several majors once she wins one, a victory at Pine Needles would remove any doubts about her No. 1 spot in the Rolex Rankings.
Great players are great in the majors. Of Tiger Woods' 57 PGA Tour titles, 12 (21 percent) have come in Grand Slam events. Ten of Annika Sorenstam's 69 LPGA wins (14.5 percent) have been in majors. The career-win leaders for both men and women have relatively low percentages of major triumphs--Sam Snead, seven of 82 (8 percent) and Kathy Whitworth, six of 88 (7 percent)--perhaps because they simply won so often.
In addition to Sorenstam, Ochoa faces three others this week who have among the best ratios of majors to victories in history. Juli Inkster (seven of 31, 22.6 percent), Se Ri Pak (five of 23, 21.7 percent) and Karrie Webb (seven of 35, 20 percent). For anyone with double-digit career victory totals, any major-championship success rate better than 20 percent is astounding. Walter Hagen (11 of 45) and Babe Zaharias (10 of 41) had a 24.4 percent success record in majors.
When Tiger Woods won three majors in 2000, Dan Jenkins, who has seen nearly every men's major since 1950, said, "He hasn't met his Jack Fleck yet," a reference to the man who stole the 1955 U.S. Open from Ben Hogan. Woods met his Fleck at the 2002 PGA Championship when he finished second to Rich Beem. In the majors there is always a Jack Fleck lurking.
Any player who wants to enter the "one of the best to play the game" debate needs to have an impressive record in the major championships. But merely winning a major doesn't equate to greatness (just ask Jack Fleck). Whoever wins this week at Pine Needles, though, will have one thing that can never be taken from them: a U.S. Women's Open championship.