The Loop
GW Monday: Woods inconsistent in return
It wasn't a good week at Firestone for Tiger Woods. In his return to competition since withdrawing from the Players after nine holes, Woods was inconsistent throughout the bag as he tied for 37th at one-over 281.
His post-round explanations invariably raised more questions than they answered. After an opening 68, he said that "compressing" the ball so much better was causing him to repeatedly hit his irons long. It figured to be something he would adjust for over the next three days, but Woods never achieved the distance control he is known for.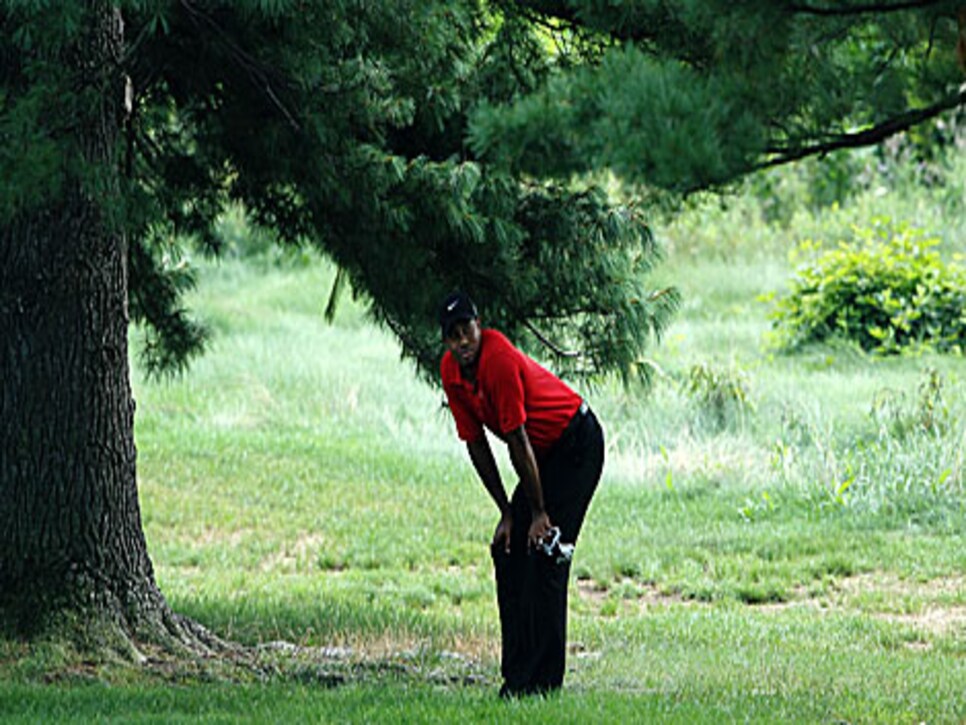 He also insisted that because his Sean Foley-directed swing produced less curve on his shots, he couldn't stop aiming incorrectly over the four days. By Sunday, Woods was blaming his poor play on a reversion to his "old swing pattern" under Hank Haney, an action he had characterized as "wipey" earlier in the week. It all rang pretty hollow.
The fact is Woods' patches of good golf during the week weren't that impressive, while his periods of bad golf were quite bad. Though he missed several short putts, the worst part of his game remains his driver, as he finished 76th (dead last) in driving accuracy at 39 percent.
Yes, in the big picture Woods got 72 holes under his belt in a tuneup for the PGA Championship. But as he finished 18 strokes behind Adam Scott -- who was under the lash of Woods' gloating former bagman Steve Williams -- even his good golf didn't seem good enough.
(Photo: Andy Lyons/Getty Images)