The Loop
GW Monday: Will the U.S. Open return to Congressional?
BETHESDA, Md. -- After every U.S. Open speculation turns to a possible return date to the host site. In the case of Congressional the answer is clear: not any time soon.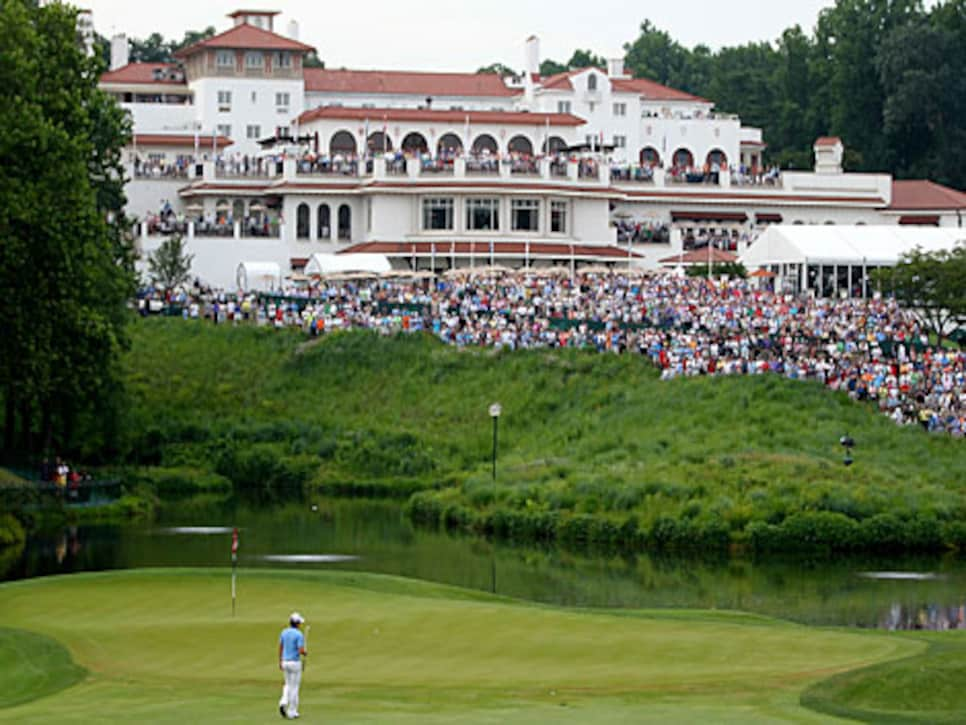 "We will get back," said USGA executive director Mike Davis, citing proximity to the nation's capital and the lure of the Mid-Atlantic region. However, Davis also said Congressional's status as a PGA Tour stop hosting the AT&T National is a huge drawback that impacted early-week attendance and, unlike at California venues hosting the tour, presents the same golf course conditions at the national championship as the July stop experiences.
Congressional is locked into the AT&T National for three years and sources tell Golf World the membership is looking to get out of that deal because the event is too much of a disruption in their prime golf season. Freeing themselves of the AT&T would also make the club more attractive for a return U.S. Open. But even if Congressional can wrangle its way out of the AT&T contract, it still must overcome the new perception that the Rees Jones-renovated course does not present a stern enough challenge.
With almost guaranteed soft conditions in muggy Maryland, the firm-and-fast obsessed modern-day USGA does not get to present the course the way they will at nearly all of the U.S. Open venues lined up through 2019.
(Photo: Andrew Redington/Getty Images)