The Loop
GW Monday: How can we grow the game?
These days, golf's participation malaise -- fueled by issues of time, access and difficulty -- rivals the economy as a discussion point whenever the game's civic leaders gather in one place, as they did last week at the PGA Merchandise Show in Orlando. But the crisis -- if you want to call it that -- gained a prominent spokesman when Jack Nicklaus, speaking at a symposium to promote "Golf 2.0," the PGA of America's ambitious initiative to grow the game, revealed that among his 22 grandchildren, only one (nine-year-old G.T., the son of Jack's son Gary) plays golf "more than a little bit."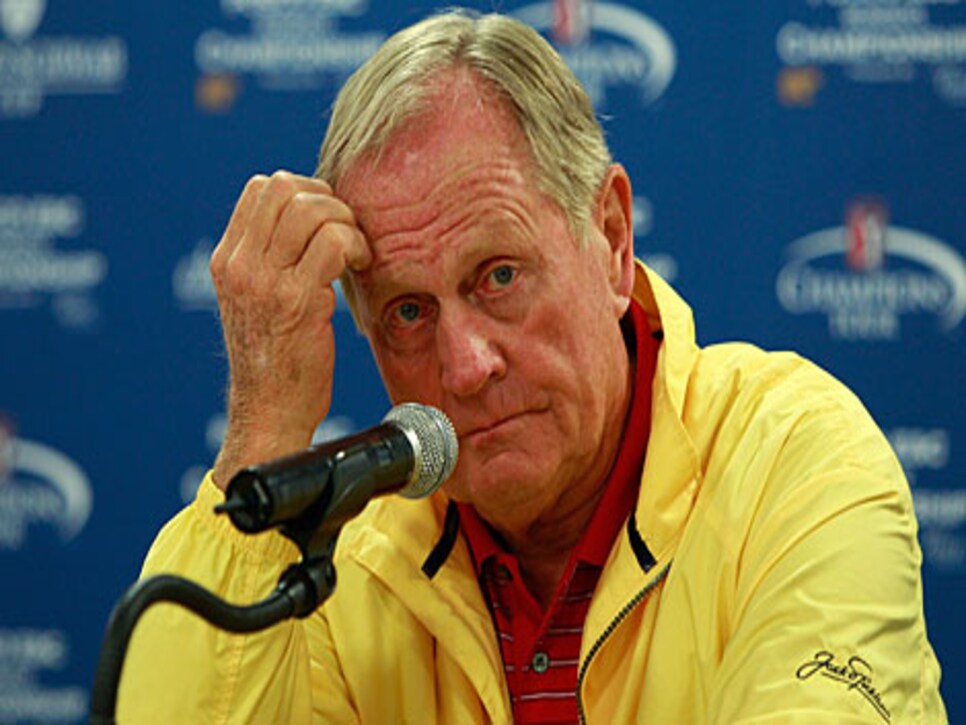 Consider that for a moment: In a family known for its enthusiasm for sports, with (presumably) no barriers of access or cost, led by a grandfather considered the greatest golfer who ever lived, and who raised three of four sons to become golf pros, exactly one of 22 grandchildren has gravitated to the game. The Golden Bear, as involved as any grandfather could be, says it's because golf is being "out-organized."
"Other sports are grabbing kids' attention and time," Nicklaus said. "Soccer, lacrosse, football, baseball, basketball ... [As a result] they don't have the time to play golf, and they are not being introduced to it. We have to fix that. We need to introduce golf to them in a way that is friendly and [that provides] early success so they stay with the game."
Golf has plenty of pressing matters, but youth participation might be the weightiest. If Jack Nicklaus can't get his grandkids to play golf, what hope do the rest of us have?