The Loop
We were at the 18th green Friday afternoon to watch Rory McIlroy grow up. It may take a while longer.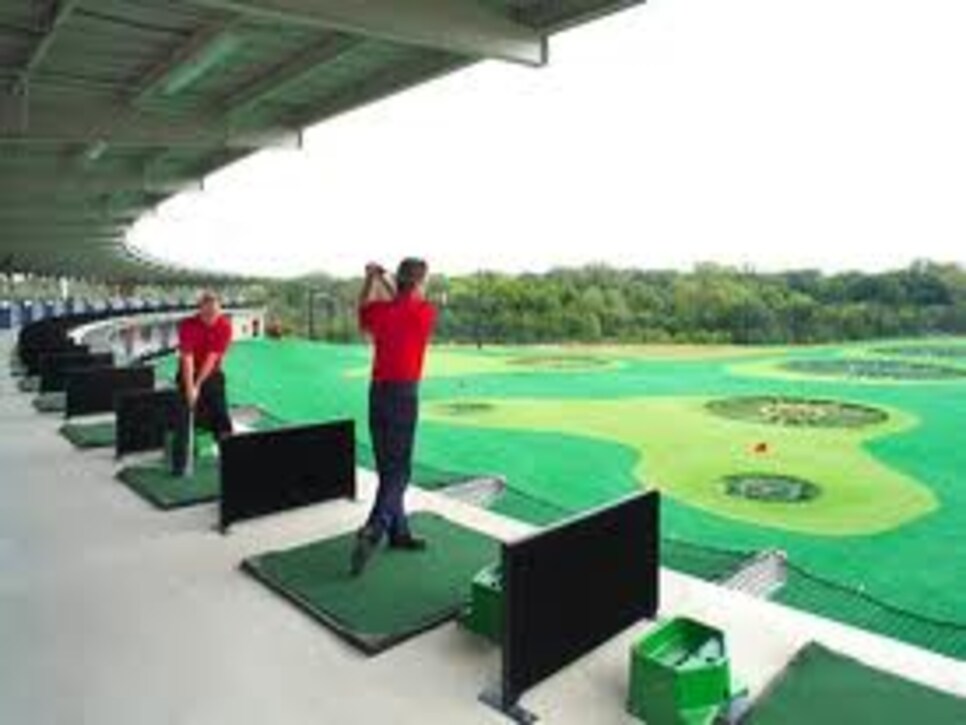 The crowd who'd gathered there to see Tiger Woods blast from the right-side bunker a few minutes before stuck around to see golf's 19-year-old prodigy-- "running hot" as they say in NASCAR, after 4-putting 16 for double bogey--face the same short-side shot Tiger and his playing companion, Stewart Cink had. After watching Woods deal with the shot, McIlroy resembled the amateur part of a pro-am. His playing partners, Anthony Kim and Ryo Ishikawa, had barely reached the green when Rory was set and ready to hit the bunker shot. Unlike Tiger and Cink, who taken several minutes to study the steep slope behind the hole and finally decided to aim there, away from the hole, as the only way to get the ball close, McIlroy aligned directly at the hole, made a mighty, impatient gash at the ball, and watched, forlorn, as it stayed in the bunker. He then smoothed the surface with his foot, a rookie move that threatened him with disqualification. (No penalty was assessed). Still not interested in anything but getting this round over with, he aimed directly at the hole again, watched his shot roll over the green, and then quickly chipped to about six feet. He missed that for a seven. "Just a couple of silly mistakes," McIlroy said after of his disastrous final three holes. But it was beyond silly mistakes. The fact is, after three practice rounds, McIlroy did not even consider hitting his shot away from the hole, the only way to get it close. His impatience almost cost him making the cut. In the end he was the only of the teenagers to do it, and responded with a solid 71 in difficult conditions today. But he's got a lot of growing up to do.
At a different stage of growth is Kim, who made 11 birdies yesterday and attributed part of his bounce-back from an opening 75 to news of the death of California Angels pitcher Nick Adenhart.
Like I said, that story really helped my golf game today, just to put everything into perspective and enjoy walking down these fairways, making a couple of putts, hearing some cheers now and again. This has been my dream for a long time. So to be out here, actually doing it, have my parents with me, I can't ask for more.
And at the last stage was Fuzzy Zoeller, who has paid more than his share of Masters dues, walking up to the same 18th, wiping tears from his eyes, with his daughter Gretchen with him on the bag. "A lot of great memories," said Zoeller about the end of his Augusta career. In a reference to his ill-chosen remarks about Tiger in 1997, he thanked Masters patrons for understanding "the good stuff, the bad stuff, whatever. ... life is not a bowlful of cherries, you know that."
Sometimes that knowledge takes a while.