Pop
Your life is not complete until you watch Gregg Popovich obliterate a bunch of innocent basketball campers
Gregg Popovich is a basketball treasure. Hell, the man is known universally as "Pop." That's one letter less than "Kobe" and just one more than "MJ." Pretty rare air. And as it happens, "Pop" turned 72 years young on Thursday. This is notable because A. the man is still sharp as a poison tack and B. because after years of toiling in darkness, the celebratory occasion brought this glorious video of the longtime Spurs coach daggering a bunch of unsuspecting basketball campers into our lives. We're not sure what being born again feels like, but we're guessing it's something like this.
Pop has made a Hall-of-Fame career out of landing on just the right side of the asshole line. If anybody else did this, the internet would drag them through the virtual streets. Just ask Coach K, who was shish-kebabed by Twitter last week for trying to communicate an (admittedly clunky) analogy to an undergraduate reporter. But Pop gets to say "I don't give a sh*t what your names are" to a bunch of high schoolers because, well, he's Pop and even when he's a dick, he's a dick in a nice sort of way.
Also just look at this shoe/sock combo. You can't hate on a guy rocking this drip that hard. Do not pass go. Do not collect $200. Can't be done.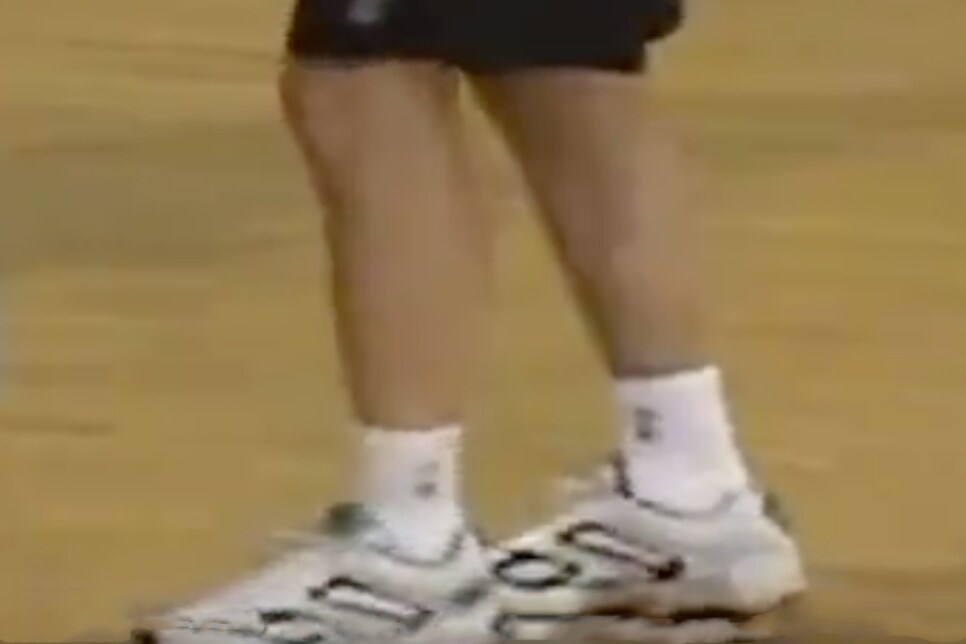 So join us in wishing Pop a very happy birthday. We feel bad opening gifts on his big day, but something tell us Pop will be returning his anyway.