Greg Norman's rant on the state of the game: 'We've really got to get our crap together'
Greg Norman, Hall of Fame golfer and business tycoon, does not approve of how the business of golf is being administered.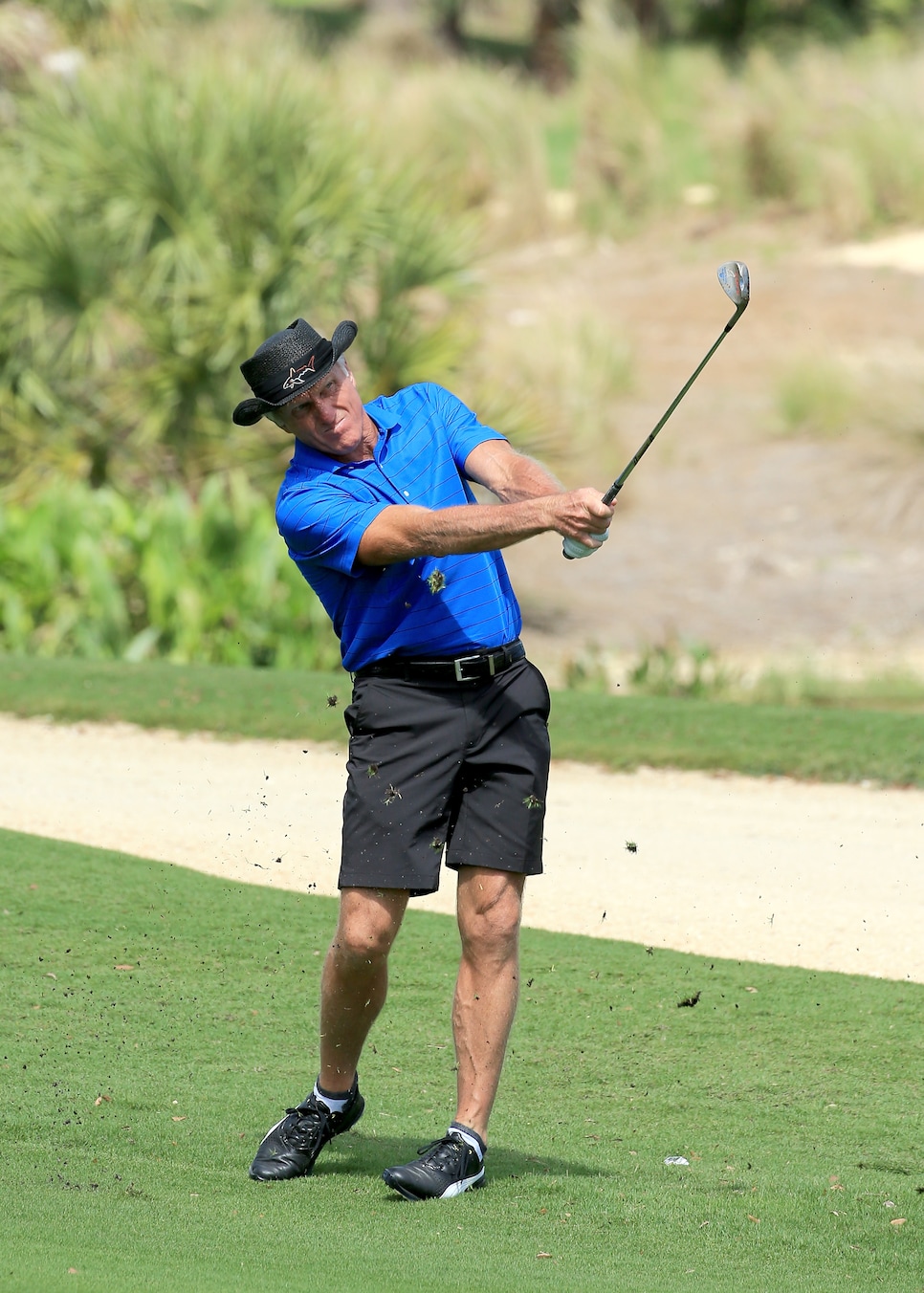 "Quite honestly, you can't rely on the Baby Boomers to carry the game of golf any more, they have done that for a long period of time but you've got to reach down to the millennials," Norman said.
"Bring the kids in by letting them put speakers in golf carts, putting headsets on or playing in their board shorts or getting on an electric skateboard or something like that to take their clubs around, have fun with the game, speed it up, do what the kids like to do.
"I'm a big proponent of increasing the speed of the game. Building 12-hole golf courses, reducing the time. Why do we have to build these 7000-meter long golf courses for maybe one week a year or not even one week when the cost of constructing and maintaining these ridiculous clubhouses gets out of hand. We've really got to get our crap together.
"[Progress] is like Chinese water torture, drip, drip, drip, but you only need to do a couple of successful [12-hole courses] and people will sit up and take notice."
Norman likened golf's resistance to change to skiing's initial resistance to snowboarding. "What happened was families wouldn't come because their kids couldn't snowboard, so the resorts were cutting off their nose to spite their face because they weren't reaching down to the millennials," he said. "You have got to listen to what these kids do."
You are using an unsupported version of Internet Explorer. Please upgrade to Internet Explorer 11 or use a different web browser.