LIV Golf
'He doesn't know anything about LIV': Greg Norman has choice words for Rory McIlroy over LIV Golf criticism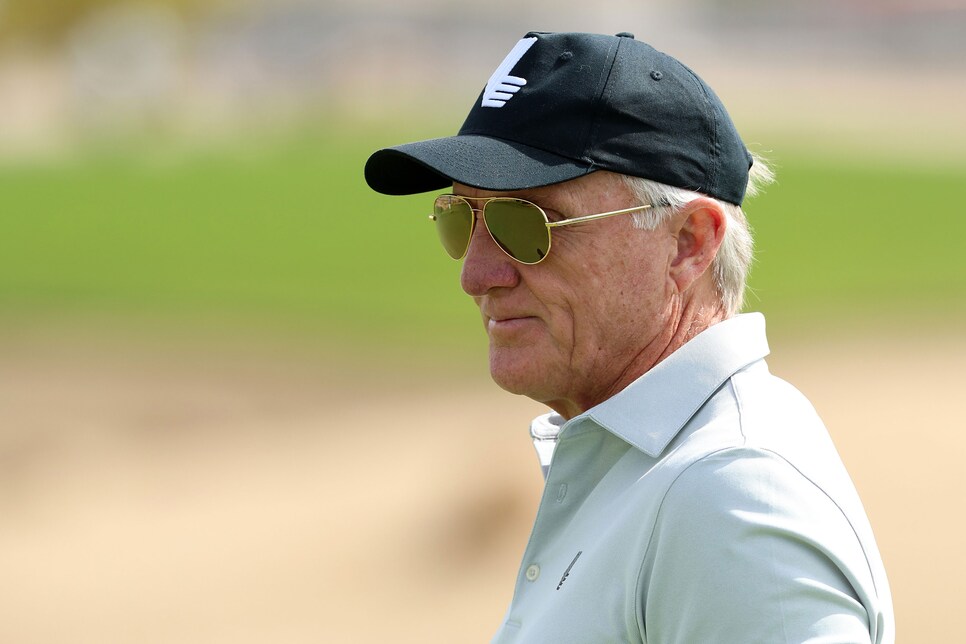 Somewhere Rory McIlroy's ears are burning. Again.
On Thursday, the Northern Irishman found himself the target of criticism from former Ryder Cup teammate Sergio Garcia, the Spaniard calling out McIlroy for "lacking maturity" in the way he handled the end of their friendship after Garcia left the PGA Tour and DP World Tour to join LIV last summer.
"I think it is very sad," Garcia told Telegraph Sport at the Mayakoba Resort in Mexico. "I think that we've done so many things together and had so many experiences that for him to throw that away just because I decided to go to a different tour, well, it doesn't seem very mature; lacking maturity, really. But Rory's got his own life, and he makes his own choices, the same way that I make mine. I respect his choices, but it seems like he doesn't respect the ones I make."
Garcia appeared to be upset that McIlroy revealed the context of text messages between the two of them, with Rory essentially telling Sergio to "shut up" about LIV. Likewise, is subsequent exchanges with the media about potentially mending fences with Garcia, McIlroy has quickly dismissed the idea.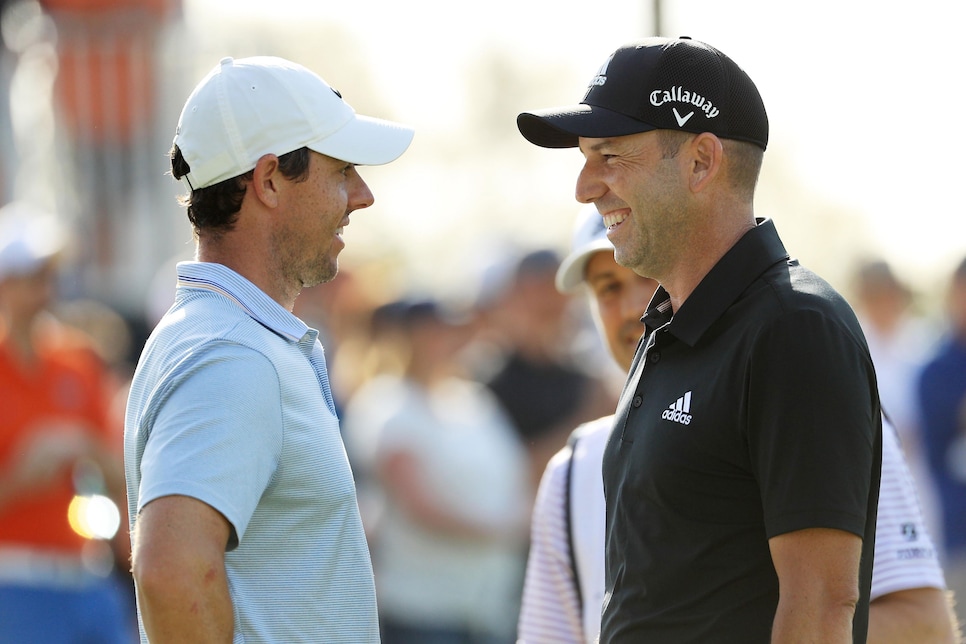 Rory McIlroy and Sergio Garcia in better days playing together in the first round of the 2019 Players Championship.
Mike Ehrmann
A day after Garcia's swipes, some choice words from Greg Norman, LIV Golf CEO, were throw McIlroy's was as the friction between the sides continues to play out.
"All due respect, Rory. He doesn't know anything about LIV," Norman said in a taped video interview with Golf.com conducted earlier in the year an aired on Friday. "He knows something about the PGA Tour, he sits on the PAC council. It doesn't have the power that you think because the board has the power, right? But Rory doesn't know what he's talking about with LIV because he doesn't know the facts"
Norman's criticism didn't stop there.
"I've always been a fan of Rory McIlroy's," Norman continued. "My advice to him would be, just sit back, take stock, watch what you say, because in the end there will be a situation where, you know, he'll be asked a few questions that he may not want to be answering."
"There's a few things that I would like to see on the LIV side that needs to happen," McIlroy said during the DP World Tour Championship in November. "I think Greg needs to go. I think he just needs to exit stage left. He's made his mark, but I think now is the right time to sort of say, look, you've got this thing off the ground but no one is going to talk unless there's an adult in the room that can actually try to mend fences. Then things can happen. But right now, it's a stalemate because there can't be any other way."
Norman's criticism wasn't isolated to McIlroy, but was also tossed the way of other PGA Tour loyalists, including Tiger Woods and Freddie Couples. Norman contented they had been asked to speak up negatively toward LIV to try to sway public sentiment against the Saudi-backed upstart.
"There are going to be a few who are probably being asked to be vitriolic against the LIV guys for whatever reason," Norman said. ". . . Until you completely understand what you're talking about, don't open your mouth, because you'll only embarrass yourself. … That's my read on it, to be honest with you,"