The Loop
Greens at Nicklaus' Senior PGA course drawing sharp criticism
BENTON HARBOR, Mich. - What course architect Jack Nicklaus calls "a little spice in the greens" at Harbor Shores is a flavor that isn't tasting very good to some competitors at the 73rd Senior PGA Championship.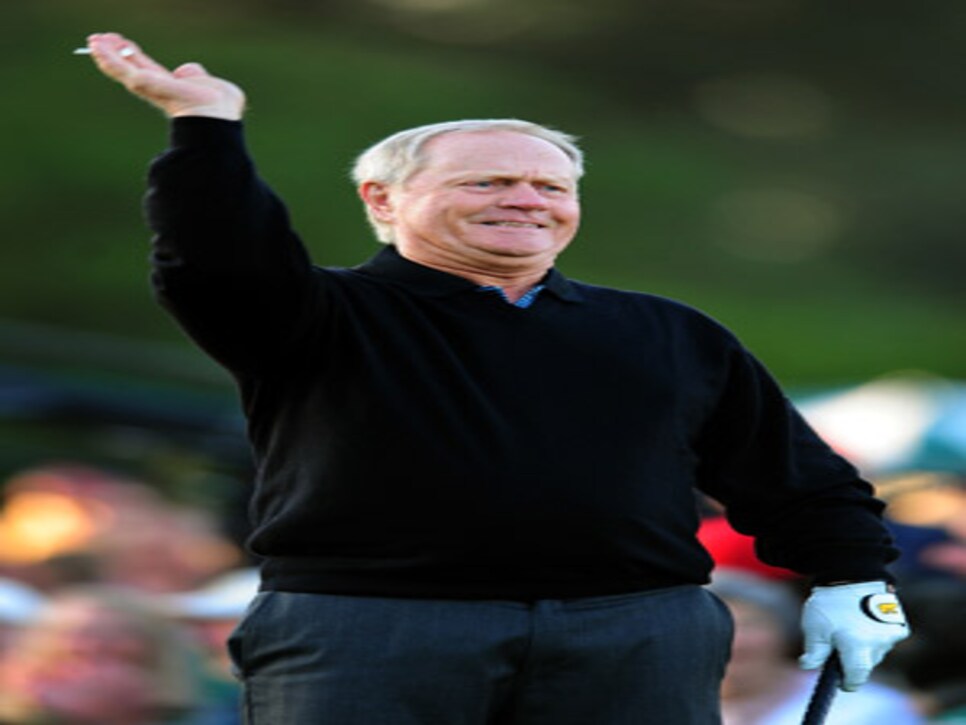 During one period in his long design career, Nicklaus (left) was known for building greens with drastic undulations. At Harbor Shores, which has only been open for a couple of years, he has done it again. They are confounding, "buried elephant" putting surfaces of the highest order, the sharp teeth in a creative and scenic layout that is otherwise drawing architectural praise.
"In terms of the golf course, I think it's a phenomenal golf course from tee to green," Bernhard Langer said Wednesday. "One of the world's best, I would say. But [they] could be the most severe or worst green complexes I've ever seen in my life."
Nicklaus himself acknowledged the dastardly edge to his work this week. "So many players are walking up to me and saying, 'Jack, what a phenomenal golf course. What a beautiful place,' " said Nicklaus. "[I said], 'Well, have you putted the greens yet?' "
In the prelude to the year's first Champions Tour major, the players have putted them -- and tried to figure out how to hit approach shots (from generous fairways) that finish where they want them to finish. It won't be easy.
"I could be wrong, but I'm not sure it rewards the precise shot every time," said Fred Funk. "You think you hit the shot you wanted and you may not get rewarded for it. "
Several players likened the greens to the canted surfaces at Jack Nicklaus GC Korea, site of a Champions Tour event the last couple of years -- but only more so.  "It definitely brings more luck into the game," Langer said. "You pitch it one foot here or one foot there from 180 yards away, who is that good? Nobody. Doesn't matter who you are. And even from 120 yards you're not going to be able to hit it within a foot. You can hit some crappy shots and end up in maybe good places and hit some good shots and end up in some not-so-good places."
Langer took six hours to play a practice round Wednesday, and he was heading back the practice green after a mid-afternoon session with reporters. "You're going to have some putts and even some chips and pitches where you have no chance," he said. "It's just not going to get it near the hole. Or you could have six different breaks in a 30-foot putt - with three different elevation changes, or four."
Mental toughness will be more important than ever. "After seeing it and hearing everyone, my goal is to think you're never really out of it because everybody's going to make bogeys," said Fred Couples. "I don't know if 10 under par is going to win or two-over is going to win. But I know it's a very hard course."
"The golf course is phenomenal," Langer said. "If he had done one third of the undulations on the green, in my opinion, it would be in the top 20 courses I've ever played. ... It's just a little over the top. Or a lot over the top."