News
Great Britain & Ireland brings back familiar name to captain 2018 Curtis Cup squad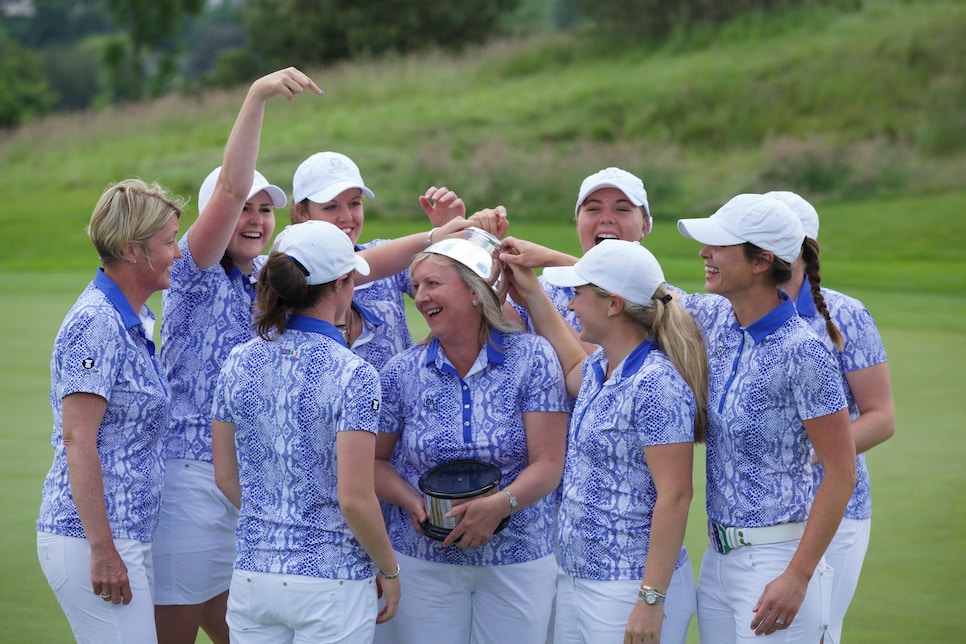 Bringing back Scotland's Elaine Farquaharson-Black as the Great Britain & Ireland Curtis Cup captain for next year's match at Quaker Ridge G.C. outside New York City was the easy part. The two-time Curtis Cup player deserved to keep the job, a decision the R&A made official on Wednesday, after overseeing an impressive 11½-8½ GB&I victory over the U.S. in the 2016 matches at Dun Laoghaire.
Now for the hard part: Winning the Cup for a second straight.
Just once in the Curtis Cup's 85-year history has a GB&I captain successfully led her side to two straight victories in the competition—Diane Bailey doing it in 1986 and 1988. Elizabeth Boatman led the winning GB&I team in 1992 and then saw her side retain the Cup in 1994 when the match ended in a tie.
Farquaharson-Black also faces the tall task of trying to win again while competing on foreign soil, a feat that has confounded GB&I teams for years. GB&I's only outright victory in the U.S. came in 1986 at Prairie Dunes, the visitors having otherwise twice tied in matches played in America: 1958 at Brae Burn Country Club and 1994 at The Honors Course.
Of course, too, the overall record in the matches is lopsided, 28-8-3 in favor of the Americans despite loses in two of the last three playings of the event. None of this, however, seems to be dampening Farquaharson-Black's enthusiasm.
"We will be working with a very talented group of golfers over the coming months before we select a team of eight players for what promises to be a thrilling match against the United States next summer," she said in a release.
Farquaharson-Black's preparation begins next week when she and a group of six players will visit Quaker Ridge and practice on the course. Joining the captain will be Leona Maguire, the top-ranked women's amateur golfer and a two-time Curtis Cup participant, Olivia Mehaffey and Alice Hewson (holdover from the 2016 GB&I team) as well as India Clyburn, Sophie Lamb and Annabel Wilson.
The 2018 matches will be held June 8-10. The U.S. captain will be Virginia Derby-Grimes.